Christmas & New Year Gifts From Xtrend Speed Have Been Delivered To Your Door!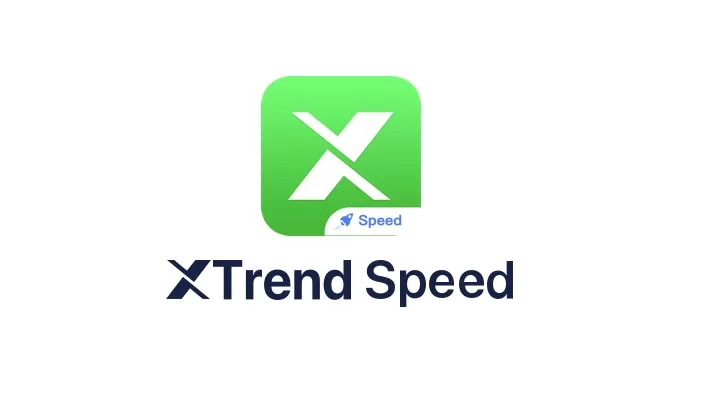 Congratulations on the successful conclusion of Xtrend Speed's Christmas & New Year event!
To celebrate the new year of 2022 and thank your continued support and trust, XTrend Speed gave more than 1,000 XTrend Speed VIP clients a free Christmas gift package at the Christmas & New Year event beginning on 25th December 2021.
The Christmas gift package includes:
Personalized and simple shoulder bag
Practical and stylish vacuum cup
Exclusive custom-made baseball cap
A postcard full of care and warmth
The event has been lasting for 10 days, and XTrend Speed has given out more than a thousand Christmas gifts. The following are pictures shared by some lucky clients.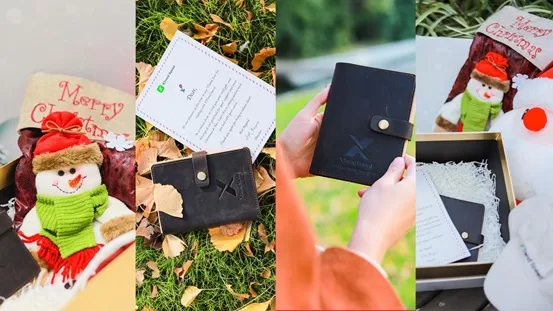 Anita' post: Christmas gifts are really given! I have already received gifts!
Johnson's post: Thanks very much for the Christmas gift from XTrend Speed!
Lucas's post: XTrend Speed is really a very user-friendly software, and the withdrawal is very fast!…
Congratulations once again to lucky clients, and once again thank users for continued support and trust. We will continue to be committed to our clients with sincerity and more perfect functions!
The favorable rate of XTrend Speed reached 99% in 2021
XTrend Speed is a CFD trading platform popular among many people worldwide. The symbols that can be traded include but are not limited to stocks, foreign exchange, cryptocurrencies, commodities, and indices.
As of 31st December 2021, more than 10,000,000 people from more than 170 countries including Britain, Italy and Spain had downloaded and used XTrend Speed. XTrend Speed also plans to expand to other markets.
XTrend Speed, one of the trusted brokers, has been awarded the best mobile broker of the year for the second straight year.
XTrend Speed has been widely praised since it was available.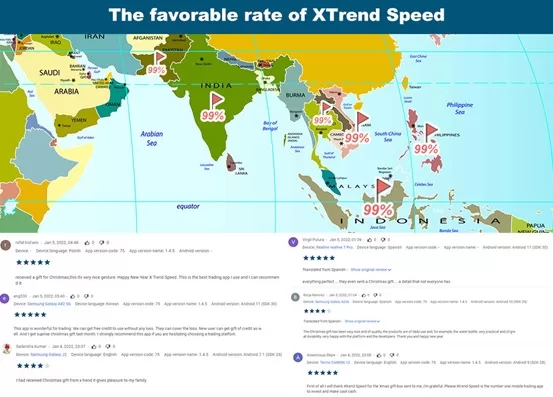 Thank users once again for their recognition of XTrend Speed. Your recognition is the driving force for our greatest progress!
Finally, I wish you all happiness every day of the year!