Choosing an Online Jewellery Store to Fit Your Needs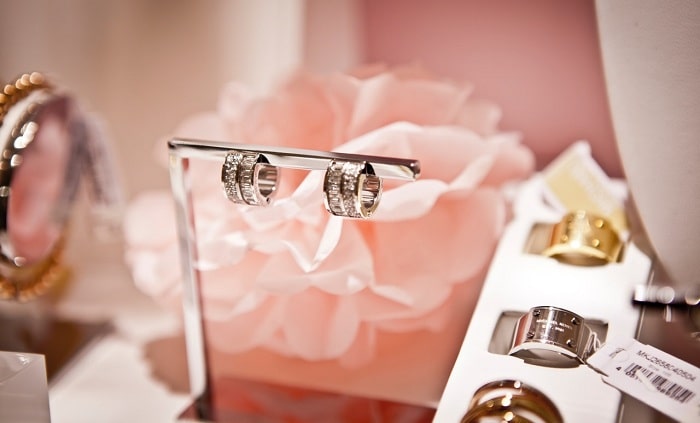 We must all be familiar with the phrase that all that glitters is not gold! Well, jewellery is the focal point of this proverb as the mention of two things related to jewelry-glittering and gold!
Well, it's true. Even a mere worthless stone can glitter, so how do you get the real deal when shopping online for Jewellery? This piece will cover a few grounds you should cover when looking for an online jewellery store. So without any further ado, let's get this show on the road.
Tip 1: Get busy with your search
Before deciding on the first online store, you stumble upon, be vigilant to research each and every aspect of the store. Check past reviews on the store by checking review websites. You can also use social media as a great source of information and further your search by contacting past clients. Your vigilance should be taken into account since it is through it that you will find the best online store that will meet all your needs.
Tip 2: Know what you want
If you are looking for septum rings, there is definitely an online shop with the best collection in the market. If you find this store, give them a call, and organize a visit. If you are unable to do that due to locational hindrance, if you trust your gut, hat you have made the right decision, go right ahead and make an order.
Tip 3: Check their websites and social media
We live in a digital era. Every genuine online business will then, without a doubt, have very active social media pages. Key things to look into are like how often they post, the quality of posts, and the picture's comments. Social media, as aforementioned, can be a resourceful place to collect data.
The second place to check is the websites. Indeed websites might not be frequently updated like social media, but it shouldn't be ignored either. All the products available in the store should be clearly described in pictorial and words. It is through the scrutiny of the website you will understand precisely what the online jewellery store has to offer, so please, do not skip this step.
Tip 4: Taste the waters
Indeed you may want to get perhaps a gold-coated wedding band engraved with your initials, but will you do if the piece you get is a counterfeit? Mind you; you spent thousands of your savings. Shopping online is a hit or miss ordeal, and if you are not careful, misses are more prevalent. So taste the waters. How to do this is simple; you order a small item that won't dent your finances. Perhaps a bracelet or a lapel!
Once this package gets delivered, you will see how the store paid attention to the packing detail. We are not talking about the rugged non-uniform cling film wrapping at the top layer; we emphasize the inside packaging. Is your piece of jewellery in a comfortable zone? Or is it freely moving inside the box? The first option is the best as the vendor was mindful of the item safety. Just imagine getting your ring with scratches and other unidentified stains? Despicable right! It may cost more, but you confirm getting the best on your real purchase.
Tip 5: Understand the mode and procedure of payment
Most online jewellery stores allow direct bank transfers, but the digital world has advanced the same way the finance world has. Today, mobile payments are also an option as well as e-wallets like apple-pay, Neteller, PayPal, and Skrill, are in the same boat.
At this same point, you must confirm the way you will pay for your item. Is it 30% before delivery and 70% after? Or are you going to pay it all before or on delivery? As a pro-tip, it is best to go with the pay on delivery option since you pay after receiving your purchase. You may still pay the full amount, but there must be a legal way to get your cash back in case something amiss happens.
What to do after purchase
Tip 6: After getting the jewellery, get it tested
Once you get your piece, visit the nearest jewellery shop and get it tested. Some precious gems may have been duplicated to look exactly like the real thing, and this is why you should get your pieces checked.
Tip 7: Get the pieces professionally cleaned
If you want the jewellery pieces you just bought last you last a lifetime, when the luster starts to fade, get a professional to do the cleaning. They use the right techniques, the right solutions, and the suitable material to rejuvenate your piece. This is a sure way to protect your jewellery.
Tip 8: Store your jewellery well
Lastly, make sure you store your pieces of jewellery well. Keep them away from moisture and dust. The ideal place to store them is in the box they came in, but do not choose wood if you must use one jewellry box. Wood has a detrimental effect of tarnishing metallic ornaments since it releases acidic deposits on your pieces. Acids have a corrosive nature that destroys metallic elements by oxidation.
Conclusion
One extra tip on online shopping from us to you is have a list of online jewellery stores that you may purchase your jewellery from. From that list go canceling out what does not meet your exact criteria. Jewellery shopping must be spot on; you have no space for a miss.
Getting an online shop you can trust is not as easy as you think, but it is not entirely impossible. If you use the tips above to help you with a search for a great store, you will, without a doubt, get one that fits your needs perfectly. As aforementioned, it is not impossible; it just calls for you to be vigilant and be careful to notice any possible red flags. If you find any, you bettter start your search.