Most Promising Social Media Platforms for Brands Advertisement in 2020 and Beyond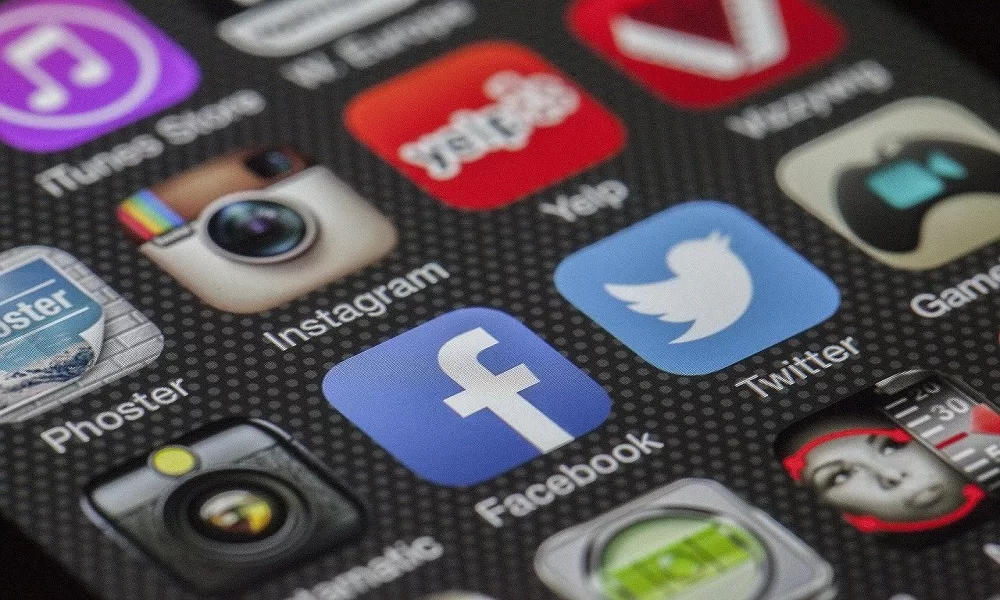 Earlier studies indicated that the number of social media users would exceed 3 billion by 2022. However, the latest statistics show number of active social media users as of July 2020 is at 3.96 billion with projected annual growth of over 10.5 per cent new members. The pandemic could be one of the factors that have fast-tracked the increase of users on social media platforms.
With a larger audience, advertising on social media platforms is an excellent strategy for increasing sales and driving traffic as well as boosting brand awareness. To get the best of your social media advertising, consider these platforms to push your brand.
Facebook
Facebook, which started in 2004, leads the pack with an enormous number, hosting more than a quarter of the world population. Advertisers enjoy an unparalleled opportunity to reach everyone virtually. Over time, this platform has proven to excel in lead generation and the best place for any business looking for email addresses.
Running an ad directly into a high-converting landing page is the most common model used on Facebook. This option offers a variety of bundle product or free lead magnet.
The platform breaks ad types into objectives first: awareness, consideration, and conversion. Almost all brands will find their audience on this popular site, whether you are a producer, store or entertainment establishment like comeoncasino.com.
Tactics for Advertising on Facebook
Tailor your ads for each audience to that particular group. Avoid repeating advertisement content to all your viewers.
Create prospecting ads for building brand awareness and teaching prospects about your product.
Once you capture your potential clients' interest, use retargeting ads for closing on the deals as they are ideal for aggressive pitching.
Consider the use of emojis as they are prevalent today among large and established brands. Try and see if it works for you.
Rotate in and test new ads often as ad fatigue is a challenge on Facebook.
Instagram
This newly adopted baby seems to follow its parent company, Facebook, in popularity quickly. In a report by surveyed marketers, Instagram emerged the most crucial social media platform for influencer marketing. Since the platform is not yet saturated, it is perfect for brands keen on trying the strategy.
Brands that incorporate visual media or those with visually appealing products perform better on Instagram. The platform is video and image-heavy. Most users are between 18-29 and female-dominated.
You can link the Instagram ads directly to a landing or product page, encouraging direct engagement with your products.
Tactics on Advertising on Instagram
Please take note of users who have engaged with you before as they perform best. Focus on custom audiences first.
Instagram, like Facebook algorithm, is excellent at finding similar audiences. After the custom audience, consider look-alike audience as they will respond well to your ads.
You will need real custom images as Stock photos will not work on this platform.
Make your offers compelling and irresistible to maximize the possibility of impulse buying.
On Instagram, hashtags are a way to connect with your niche audience. Take them seriously.
Twitter
Twitter also ranks among the most popular platforms, with over 328 million active users every month. As a viable platform for organic engagement, brands can reach followers at no cost adding value when running ads.
Most stores use Twitter to promote some products and drive brand awareness.
Tips for Advertising on Twitter
On Twitter, you have to put the best foot forward. A compelling and relevant image that fits your brand and draws the audience attention is mandatory.
The more focused and precise approach works best on this platform. Be very targeted with lead magnets and products you promote.
A Call to Action like "Shop Now" that leads interested clients to an eCommerce site is necessary. Ensure that the link lands them to that particular product page or offer.
 Leverage on Twitters excelling direct connection between consumers and brands.
On Twitter, strive to keep it brief. The platform is all about brevity.
Pinterest
Though primarily visual platform like Insta, Pinterest has an 81 per cent female user base, and incredibly active. The audience uses the platform explicitly to find and buy creative products.
Tips on Advertising on Pinterest
Here you will stand out through creative ways to grab attention or pure creativity. Since the audience browses through many pins in rapid succession, creativity sells best.
Keep your focus on the trends as you consider what people are searching, hot products and things posted by competitors.
Engage your audiences as you use curated pins to increase your followers.
To succeed on this platform, use detailed descriptions with hash tags and keywords as Pinterest is a search engine.
Be intentional about your pin links.
Conclusion
Besides the audience, costs of running an ad on these social platforms vary greatly. Picking the right medium for your products and packaging your message well will guarantee you ROI.