Chevrolet and Domino's® Make Ordering Pizza Easy as Pie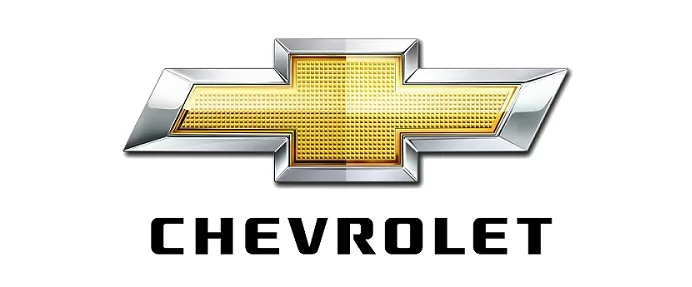 Chevy first automotive brand to provide embedded in-vehicle pizza-ordering
Millions of eligible Chevrolet drivers can now order their favorite Domino's pizza from their in-vehicle touchscreen so it's ready for carryout when they get to the store or will arrive at their home if they choose delivery. Domino's is the latest merchant added to Chevrolet Marketplace1, the industry's first in-vehicle commerce platform.
Within Marketplace, customers will be able to place a saved order or a recent order from their Domino's Pizza Profile with a few taps on the screen. With their preferences already set, customers can easily pick up the pizza in-store or have it delivered to their home. Chevrolet Marketplace works independently of the drivers' mobile device, making this the first embedded pizza-ordering option in vehicles today.
"Domino's has offered pizza lovers innovative ordering and delivery options for years. At the same time, Chevrolet put technologies in place that allows us to add capabilities to vehicles already on the road, like the ability for our drivers to order pizza through the touchscreen," said Scott Goddard, Marketplace line of business leader, Chevrolet. "This new in-vehicle solution is a natural collaboration that both Chevy drivers and pizza connoisseurs can enjoy."
To place pizza orders through Marketplace, users first need to set up a free Pizza Profile with Domino's, either online or through their Domino's mobile app. The profile will include their preferred delivery address, preferred stores and payment method information, as well the chance to create and save their favorite order as an Easy Order. Through Marketplace, users will link their Pizza Profile to their vehicle, allowing for simple ordering in the future.
"We admire Chevy's commitment to providing the technology that consumers want the most," said Chris Roeser, director of digital experience at Domino's. "Now, Marketplace will provide pizza lovers an easy way to order the pizza they love."
Marketplace debuted in December 2017 as a free service in connected Chevrolet, Buick, GMC and Cadillac vehicles and has steadily added new functionality over time. Last spring, Chevrolet debuted the first embedded in-dash fuel payment capability. Domino's is the first pizza restaurant on the platform. Marketplace is available on millions of properly equipped model year 2017 and newer Chevrolet vehicles.
1Valid offers can vary. For latest offers, check Marketplace through the vehicle mobile app or your vehicle's infotainment system (if available). Third-party trademarks are the property of their respective third-party owners and used under agreement.
About Chevrolet:
Founded in 1911 in Detroit, Chevrolet is one of the world's largest car brands, doing business in more than 100 countries and selling more than 4.0 million cars and trucks a year. Chevrolet provides customers with fuel-efficient vehicles that feature engaging performance, design that makes the heart beat, passive and active safety features and easy-to-use technology, all at a value. More information on Chevrolet models can be found at www.chevrolet.com.
About Domino's Pizza®
Founded in 1960, Domino's Pizza is the largest pizza company in the world based on retail sales, with a significant business in both delivery and carryout pizza. It ranks among the world's top public restaurant brands with a global enterprise of more than 16,100 stores in over 85 markets. Emphasis on technology innovation helped Domino's achieve more than half of all global retail sales in 2018 from digital channels, primarily online ordering and mobile applications. In the U.S., Domino's generates over 65% of sales via digital channels and has produced several innovative ordering platforms, including Google Home, Facebook Messenger, Apple Watch, Amazon Echo, Twitter and text message using a pizza emoji. In April 2018, launched Domino's HotSpots®, featuring over 200,000 non-traditional delivery locations including parks, beaches, local landmarks and other unique gathering spots.
Source: Chevrolet