BMW Lifestyle Presents New Yachtsport Collection. Functional Leisurewear and Useful Accessories Bring Extra Pleasure to the High Seas.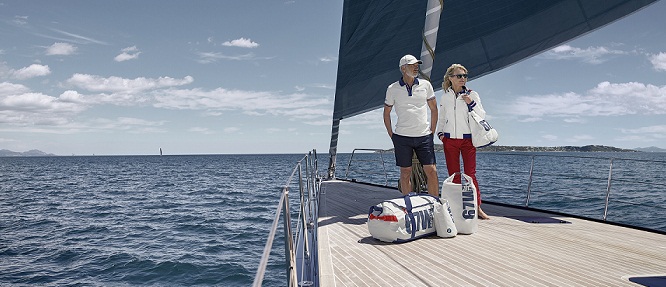 Shortly before the start of the Les Voiles de St. Tropez regatta – another highlight of the BMW Yachtsport calendar – BMW is delighted to unveil new additions to the successful BMW Yachtsport Collection. The luggage, accessories and apparel impress with high quality and sporty maritime design.
While wind- and water-repellent materials respond to the specific demands of yachting, casual cuts and sophisticated details – such as zipper garages on the upper end of the zip (which prevent it from trapping the wearer) – provide unbeatable comfort.
The water-repellent BMW Yachting Jacket for ladies and men is the perfect companion in stronger winds and spray. The comfortable blouson cut also enables excellent freedom of movement when tacking and gybing. The jacket's fresh white colouring with contrasting navy cuffs, coordinated red and white stripes and embossed BMW Yachtsport lettering create a stylish maritime look that's also ideal for shore leave.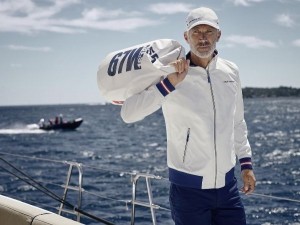 A BMW burgee badge on the sleeve, blue and red stripes on the placket and cuffs, and BMW Yachtsport lettering on the chest and inside of the collar emphasise the sporty, casual design of the new BMW Yachting Poloshirt. And the new BMW Yachting Cap– made of 100% cotton, in white with contrasting navy stitching – provides optimum protection from the sun while out at sea.
As well as these stylish items of clothing, the new BMW Yachtsport Collection also includes luggage which is ideally suited for use on the waves. The extra-wide opening and large main compartment of the BMW Yachting Duffle Bag ensure sensitive items such as a mobile phone or laptop can be stowed away quickly in choppy conditions. What's more, the bag is made from water- and dirt-repellent coated canvas.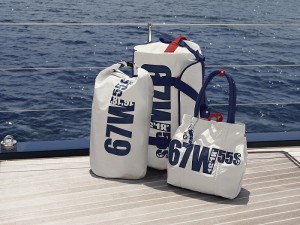 The BMW Yachting Beach Bag – in white with large Cape Horn coordinates print and elegant carrying straps reminiscent of sailing ropes – is the ideal companion for relaxed trips ashore, while the high-quality BMW Yachting Dry Bag lends itself to challenging outings in rough seas. The robust material and welded seams make the bag 100% waterproof.
To ensure that the keys to your house, car or boat – i.e. some of your most valuable possessions – don't go missing, the collection also includes a karabiner-shapedBMW Yachting Key Ring. The strap made of rope plus the burgee and the metal BMW logo pendant provide visual highlights, ensuring that the keys can always be found easily on deck or wherever else everyday life takes you.
These and other products from the BMW Yachtsport Collection will be available from September at shop.bmw.com and from selected BMW dealers.
Manufacturer's recommended retail prices:
BMW Yachting Jacket, unisex: € 150.00
BMW Yachting Poloshirt, unisex: € 79.00
BMW Yachting Cap, unisex: € 29.00
BMW Yachting Duffle Bag: € 85.00
BMW Yachting Beach Bag: € 65.00
BMW Yachting Dry Bag (large): € 25.00
BMW Yachting Key Ring: € 12.90