Best Laptop VPNs – Protect Your Mac and Windows Devices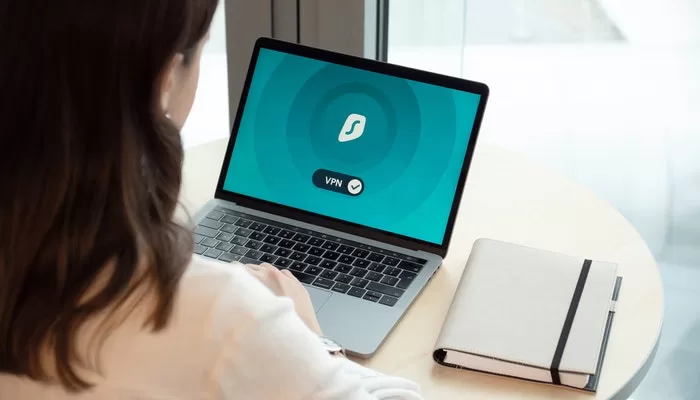 If your laptop is your primary device for surfing the web, then you'll likely have antivirus software installed to protect your system from malware. However, using a VPN (Virtual Private Network) on your laptop can protect you from other online threats such as internet surveillance, targeted advertisements, and hacking.
Laptop VPNs don't just provide security; if you use your Windows or Mac device to access streaming sites, you can bypass geo-restrictions to enjoy Netflix in other countries. You'll also be able to protect your identity and hide your data when torrenting or carrying out other online tasks.
Continue reading to learn more about the best VPNs for laptops and why you should be using a VPN. 
Do I Need a VPN for My Laptop?
You might be wondering, is a VPN really an essential piece of software? The answer is yes, and it has never been more necessary to use a VPN. Here's why:
Online security and privacy: With a VPN, you encrypt your web traffic, meaning no third parties can view your internet activity. This can protect you from tracking, targeted advertising, and government surveillance. VPNs can also protect from more severe threats such as hacking on public wi-fi networks by hiding data like online banking details.
Faster torrenting and streaming speeds

: Since a VPN hides your web traffic from your Internet Service Provider (ISP), it can help you thwart bandwidth throttling and enjoy fast speeds. ISPs are known to throttle bandwidth during activities that consume a lot of data. By using a VPN, you can enjoy a fast internet speed at all times.

Bypass online censorship

: Nowadays, there are more and more restrictions online. With a VPN, you can bypass geo-blocks and access geo-restricted content from around the world by changing your digital location.
What Are The Best Laptop VPNs?
With so many VPN services on the market, it's hard to know which to buy. Here are some of the best VPNs available. Make sure to check out PrivacySharks for a detailed rundown of these services.
1. NordVPN
NordVPN is a significant player in the VPN industry, and the services it has on offer demonstrate why. First of all, each subscription comes with six simultaneous connections, meaning you can use the VPN for Windows or Mac laptops and still protect all your other devices.
Nord's VPN client for laptops is highly user-intuitive, making your overall VPN experience very straightforward. With just a couple of clicks, you'll be connected to a VPN server in the country of your choice, enjoying advanced protection while surfing the web under a different IP address.
The NordVPN client for laptops also allows users to configure their privacy and security settings for online protection. While advanced AES-256 bit encryption is standard, users can choose from various protocols, including the company's very-own NordLynx protocol. Establishing a VPN connection over NordLynx ensures fast connection speeds and heightened privacy.
2. ProtonVPN
One of the best things about ProtonVPN is its ability to help subscribers bypass geo-restrictions, especially on streaming services like Netflix and Amazon Prime Video. The provider offers a decent network of servers in many countries, meaning you can enjoy content on your laptop from around the world.
There are some great security features that ProtonVPN offers, including a kill switch to cut off your internet connection if the VPN server goes down. You can also customize the split tunneling tool in the laptop client settings to decide which websites you wish to access via your regular network and which through your VPN connection.
ProtonVPN offers a free VPN version. You can download the client for this onto your laptop to test out the service and get to grips with the software before signing up for a paid plan.