Barclays Launches New Lipspeaker Service for Deaf and Hard of Hearing Customers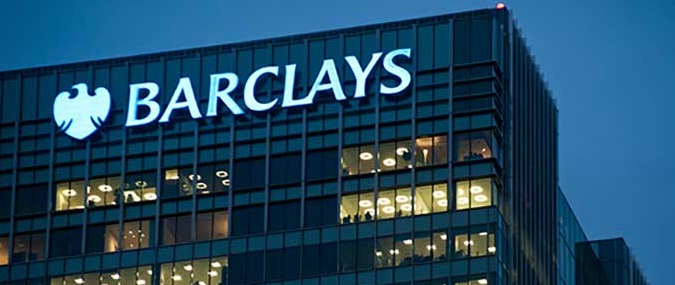 Deaf or hard of hearing customers can now opt to have a lipspeaker interpret their telephone conversations with Barclays

The system will use unique customer system markers and nominated phone numbers to ensure only authorised calls are able to take place
This new service was developed from direct customer feedback to ensure all customers have access to telephone banking services
In a UK banking first, Barclays has announced a service where Deaf or hard of hearing customers will be able to have their telephone conversations with the bank interpreted by a lipspeaker: a hearing person who can provide communication support by being easily lip read.
With over 11 million people in the UK experiencing hearing loss, these developments will make sure all customers are able to access telephone banking services more easily.
Once a customer has set up this service, a unique marker will be attached to their profile and they will be able to use a lipspeaker to have conversations with Barclays telephone bankers.
Customers can opt in to the service at any time by letting Barclays know they use a lipspeaker and providing a nominated mobile number for telephone banking. Once set up, customers will be able to access the service by calling Barclays on 03457 445 445, between 8am and 9pm, 7 days a week, 365 days a year.
Through the use of additional security steps, the service can only be used in the presence of the customer, providing them with greater independence whilst reducing the risk of fraud.
For customers who aren't registered, Barclays also has a 'Live Chat' facility within the Barclays Mobile Banking app, providing a secure instant-messaging service to help customers access their banking anywhere, anytime.
Kathryn Townsend, Head of Customer and Client Accessibility at Barclays UK, said: "Barclays puts accessibility at the heart of what we do, and places a lot of importance on getting this right for customers. The introduction of this new service for Deaf and hard of hearing customers provides another example of where we have listened to our customers, and made changes based on their feedback."
Ellie Parfitt, @deafieblogger and the Barclays customer who helped develop this new service, said: "It's fantastic to see that Barclays has implemented a new system for Deaf people like myself, who need to make banking enquiry phone calls through a lipspeaker. It gives us freedom to become more independent and makes our banking experiences easier and more accessible."
Dr. Roger Wicks, Director of Policy and Campaigns at Action on Hearing Loss, said: "This new service being implemented by Barclays is a great example to other organisations on the importance of accessibility. People with deafness and hearing loss frequently don't enjoy equal or convenient access to banking services, so services like this are a hugely welcome addition."
This new development follows on from a range of high-street banking firsts, introduced by Barclays to help those with disabilities better access its services:
High-Vis Personalised Debit Cards – In January 2013, Barclays launched brightly coloured debit cards with contrasting-coloured arrows, so that they stand out in wallets and a tactile notch so that customers can tell which way to insert them. These cards are free to order via branch, telephone, online and mobile banking channels.
SignVideo – In 2015 Barclays became the first bank to offer instant access to British Sign Language interpreters in-branch, via a SignVideo app on branch iPads. It is also available via Barclays.co.uk, and Barclaycard website, giving people access to telephony agents from the comfort of their own home.
Large PINSentry – In 2017, Barclays launched a new accessible card reader – or 'PINSentry' – as well as an improved high-visibility debit card to help older and disabled customers. The fully accessible talking card reader featured bigger buttons and screen to meet a broader range of access needs, whilst the new range of cards came in high contrast and brightly coloured designs (with a tactile notch for easy orientation, and a more easily visible three-digit security number on the reverse).

For more information, please go to https://www.barclays.co.uk/accessibility/
About Barclays
Barclays is a transatlantic consumer and wholesale bank offering products and services across personal, corporate and investment banking, credit cards and wealth management, with a strong presence in our two home markets of the UK and the US.
With over 325 years of history and expertise in banking, Barclays operates in over 40 countries and employs approximately 80,000 people. Barclays moves, lends, invests and protects money for customers and clients worldwide.
For further information about Barclays, please visit our website www.home.barclays
Source: Barclays