DBS Partners Halcyon to Set Up HeveaConnect – a Digital Trading Marketplace for Sustainable Rubber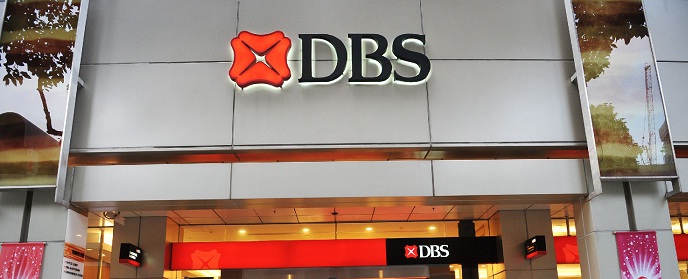 HeveaConnect is a digital trading marketplace for natural rubber producers and consumers of HEVEAPRO-certified Technically Specified Rubber (TSR)
Partnership between DBS and HeveaConnect provides a transparent digital marketplace to trade sustainably processed natural rubber
DBS Bank Ltd (DBS) and Halcyon Agri Corporation Limited (Halcyon) announced a partnership to launch a digital marketplace for the trading of sustainably processed natural rubber[1]. DBS has also taken a minority stake in HeveaConnect, as part of the bank's commitment towards supporting sustainable business practices.
The HeveaConnect digital marketplace aims to connect natural rubber stakeholders such as farmers, rubber producers and tyre manufacturers in an integrated ecosystem, offering a convenient one-stop shop for participants in the natural rubber supply chain. Through the digital marketplace, natural rubber producers and consumers are able to track pricing and supply information and transact directly on HeveaConnect, promoting greater price transparency in the industry. Other offerings provided also include access to value-added services such as financing, insurance and logistics.
Mr Robert Meyer, Executive Director and Chief Executive Officer of Halcyon said, "We are pleased to collaborate with DBS as our key banking partner for HeveaConnect. DBS's successful digital strategy and approach to financing fits with our digitisation strategy to make a difference in the natural rubber industry. HeveaConnect will not only be able to promote greater price transparency in the natural rubber market, but will also serve as an all-inclusive platform for farmers, producers, tyre manufacturers, as well as facilitators such as financial institutions, logistics and warehousing suppliers. Halcyon is first adopter as a natural rubber producer and we are also in discussion with our tyre customers to come onboard."
DBS-Halcyon partnership offers the scale required to effect change to the rubber industry
As the world's leading integrated natural rubber player, Halcyon has the supply and customer networks in place to provide the scale needed to help transition the global natural rubber industry which is currently heavily reliant on traditional paper-based processes into a unified digital marketplace. HeveaConnect will also be the exclusive platform for the sale of HEVEAPRO-sustainably certified TSR[2] to the global tyre industry, which consumes about 75% of the world's natural rubber.
In turn, DBS which has strong expertise and a proven track record in digitalisation and innovation in the banking industry is well positioned to provide trade financing and financial advisory to participants on HeveaConnect. As the digital marketplace's main banking partner, DBS will offer services such as working capital financing, trade and commodity financing for buyers, and financing to smallholder rubber producers which previously may not have ready access to banking credit facilities.
Mr Raof Latiff, Head of Digital, Institutional Banking, DBS Bank, said, "Building industry ecosystems that offer an enhanced customer experience continue to be a key focus in our business. As the bank with the world's largest API platform in the banking industry, we continuously explore new ways to harness our digital capabilities to help our customers solve their business challenges. By integrating our APIs to facilitate trade financing to both upstream and downstream rubber players through HeveaConnect, we are also able to deepen our understanding of our customers' needs, allowing us to provide innovative advice to best position their businesses for a sustainable future. We are pleased to be part of Halcyon's ambition to be the leading provider of sustainable natural rubber."
HeveaConnect is targeted for launch globally in the first quarter of 2019 and there are ongoing discussions with other natural rubber producers, consumers and partners to be onboarded onto the digital marketplace.
HeveaConnect first step towards encouraging a shift towards more sustainable rubber practices
To help promote more sustainable practices in the rubber industry, Halcyon will inject the intellectual property rights of its sustainable natural rubber processing standards, HEVEAPRO, into the digital marketplace. In turn, only HEAVEAPRO rubber will be transacted on HeveaConnect, with the aim of encouraging a global push towards a more sustainable rubber industry.
Ongoing efforts are also being carried out by Halcyon to expand HEVEAPRO standards to include the tracking of sustainable practices in rubber plantations and smallholders' rubber plots (HeveaGrow) and promote traceability requirements in the sourcing of natural rubber (HeveaTrace). For instance, the natural rubber industry currently faces traceability challenges due to a highly fragmented supply base, comprising millions of farmers. However, with HeveaConnect, once the farmers are onboard the digital marketplace, all participants on the supply chain will be able to trace where each batch of natural rubber is sourced from, and if they are grown responsibly.

Source: DBS