Barclays deepens partnership with Blippar to fuel fast growth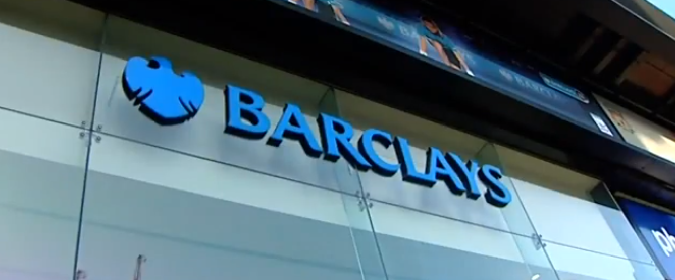 Barclays is strengthening its relationship with Blippar, the leading image recognition and mobile augmented reality platform, with a £1.5million finance facility to support the working capital requirements of the business as it grows.
Headquartered in London, Blippar was founded in 2011 and has grown dramatically in three years; opening offices in Los Angeles, San Francisco, New York, Chicago, Mumbai, Deli, Istanbul, Amsterdam and Tokyo, it now has 200 employees and 50 million users of its app worldwide. The Blippar mobile app allows consumers to scan a brand logo or the Blipp symbol and unlock interactive content. The company has already signed up global brands such as Coca- Cola, Pizza Hut, Maybelline, Pepsi and Heinz but is looking to expand with the additional funding.
The market-leading platform offers the fastest image-recognition in the world, and last year it consolidated its position with the acquisition of its closest competitor, Layar.
This funding from Barclays is designed to help Blippar manage cash flow as it serves the needs of its existing customers as well as new brands, all of which operate using lengthy payment terms. It frees up the company to use equity for the development of intellectual property, and bring on board new staff as the business grows.
Co-founder and CEO of Blippar, Ambarish Mitra, commented: "As we work with big brands, development and payment cycles can be long, so we have to function like a much bigger business. In reality, we are still a relatively small company and have all the same pain-points as an SME. Knowing the financial support is there to manage money going in and out of the business gives us increased confidence in working with global industry-leading organisations."
Juliet Rogan, Relationship Director, Barclays' Technology, Media and Telecoms team, said: "Blippar's growth has been quite remarkable.  To become an industry leader in such a short space of time is testament to the founders' ability to identify a world-changing idea and execute a business strategy, which quickly captured the attention of major brands like Coca-Cola and Samsung.
"Barclays recent Fast Growth Tech survey showed that 19% of UK tech businesses saw managing cash flow as the biggest financial challenge they faced in 2015. Therefore, we believe it is important for major lenders to help the sector overcome these concerns and support companies like Blippar realise its exciting and ambitious growth plans."
 About Barclays
Barclays is an international financial services provider engaged in personal banking, credit cards, corporate and investment banking and wealth management with an extensive presence in Europe, the Americas, Africa and Asia. Barclays' purpose is to help people achieve their ambitions – in the right way.
With over 300 years of history and expertise in banking, Barclays operates in over 50 countries and employs approximately 135,000 people. Barclays moves, lends, invests and protects money for customers and clients worldwide.