Bank of America Launches Down Payment Resource Center to Help Prospective Buyers Find Programs to Help Achieve Homeownership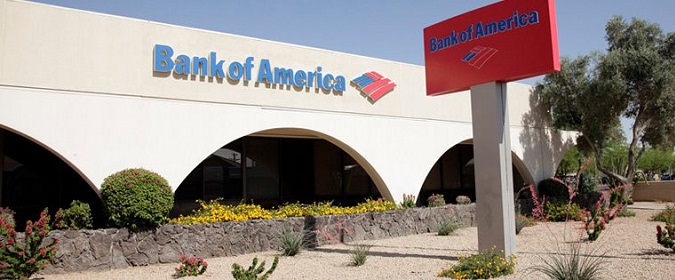 The Bank of America Down Payment Resource Center Gives Consumers Access to a Searchable Database of Over 1,000 Local and National Assistance Programs in Time for Spring Homebuying Season
Bank of America announced the launch of its new web-based tool to guide consumers to down payment and closing cost assistance programs available in their region. The Bank of America Down Payment Resource Center is powered by Down Payment Resource™, developed by Atlanta-based Workforce Resource.
"Taking a few minutes to answer fewer than five questions can get you one step closer to homeownership. Through a simple process, you can find out immediately which federal, state or local down payment and closing cost programs you might be eligible for," said Dottie Sheppick, senior vice president of Affordable Housing for Bank of America. "With a wide variety of qualifying criteria, there may be a down payment assistance program for you."
In a recent survey Bank of America conducted with first-time homebuyers, about half of respondents indicated affordability was a barrier to purchasing a home. In addition, 70 percent of adults in the U.S. said they were unfamiliar with down payment assistance programs for middle-income homebuyers in their community, according to a NeighborWorks America survey.
"Lack of funds for a down payment has long been one of the most common barriers to buying a home," said Rob Chrane, president and CEO of Down Payment Resource. "Many buyers assume down payment programs offered by state and local housing authorities are only for lower-income candidates, but there are programs available for middle-income buyers, too. In fact, there are programs that cover a variety of non-income-based eligibility criteria, and every homebuyer concerned about affordability should investigate down payment assistance."
While visiting the Bank of America Down Payment Resource Center, customers can search a database of more than 1,300 down payment and closing cost assistance programs and also:
Learn how to use down payment and closing cost programs in combination with first mortgage loans to make homebuying more affordable.
Get information on preparing to purchase a home.
Connect with an experienced Bank of America mortgage specialist to explore options.
Workforce Resource has partnered with many nonprofit organizations, realtor associations, multiple listing services and financial institutions to share their web-based solution with real estate professionals and consumers. The partnership with Bank of America represents their first national partnership and first with a major lender.
Bank of America
Bank of America is one of the world's largest financial institutions, serving individual consumers, small- and middle-market businesses and large corporations with a full range of banking, investing, asset management and other financial and risk management products and services. The company provides unmatched convenience in the United States, serving approximately 48 million consumer and small business relationships with approximately 4,800 retail banking offices and approximately 15,800 ATMs and award-winning online banking with 31 million active users and approximately 17 million mobile users. Bank of America is among the world's leading wealth management companies and is a global leader in corporate and investment banking and trading across a broad range of asset classes, serving corporations, governments, institutions and individuals around the world. Bank of America offers industry-leading support to approximately 3 million small business owners through a suite of innovative, easy-to-use online products and services. The company serves clients through operations in all 50 states, the District of Columbia, the U.S. Virgin Islands, Puerto Rico and more than 35 countries. Bank of America Corporation stock (NYSE: BAC) is listed on the New York Stock Exchange.
Down Payment Resource
Down Payment Resource (DPR) was developed by Atlanta-based Workforce Resource®, a web-based software company with a mission to connect people with hard-to-find financial resources. DPR helps potential homebuyers become qualified buyers by connecting them to down payment assistance funds they may not have otherwise known existed. DPR, winner of the 2011 Inman News Innovator "Most Innovative New Technology" award, is licensed to Multiple Listing Services, Realtor Associations, financial institutions and housing counselors across the country.