Barclays Announces the Future Board of Its Non-Ring Fenced Banking Business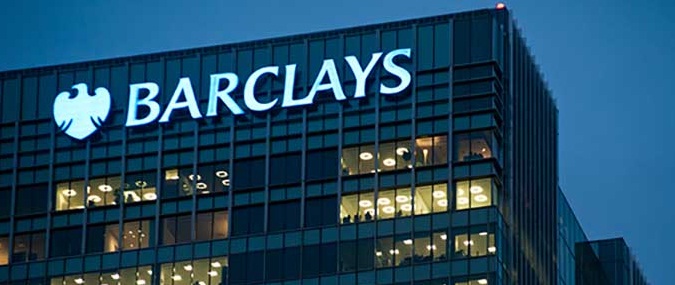 In readiness for separation of its ring fenced and non-ring fenced banking activities during H1 2018, Barclays is pleased to announce the composition of the divisional Board of Barclays International (BI).  BI will, in due course, become Barclays' non ring fenced bank, responsible for oversight of the Corporate and Investment Bank and International Cards and Payments businesses.
The search for Board members has been led by Sir Gerry Grimstone, Deputy Chair and Senior Independent Director of Barclays Group, who will also be appointed Chair of the BI Board. The appointments take effect from 1 August 2017.  In addition to Sir Gerry, the Board will comprise:
 Executive Board members:
Tim Throsby, President, BI
Emily Portney, Chief Financial Officer, BI
 Independent non-executive Board members:
Peter Bernard:Chair of BI Risk Committee
Jeremy Scott:Chair of BI Audit Committee
Helene Vletter-van Dort:Chair of BI Remuneration Committee
Maria Richter
Alex Thursby
Subject to regulatory approval, on separation, BI Board members are expected to become directors of the non-ring fenced bank at which time they will assume statutory responsibility for the non-ring fenced banking business.
Commenting on the board, Sir Gerry Grimstone said:
"The formation of the Barclays International Board is another important step in strengthening our corporate governance as we prepare for the stand-up of the ring fenced bank next year. We have assembled a highly experienced and talented group of people who will immediately be able to contribute to our very important Corporate and Investment Bank as well as our highly profitable International Cards and Payments business."
Additional notes:
Peter Bernard: Peter spent 15 years at JP Morgan where he held a number of senior roles. In 2016, he was appointed to the Board of Barclays' IHC (Intermediate Holding Company) in the US, where he is Chair of the Board Enterprise Risk Committee.Peter was appointed Chief Operations Officer of Root Capital in 2016, having served on its Board from 2010-2016.Former roles include, CFO at Risk Metrics, a software and data risk analytics company and MD at DE Shaw, a multi strategy hedge fund.
Maria Richter: after an early career in law, Maria moved into investment banking where she held senior executive roles at The Prudential (US), Salomon Brothers and Morgan Stanley where she was Managing Director and Head of South America Investment Banking and Managing Director of Corporate Finance Retail. She is an experienced FTSE 100 non-executive director who has served on a diverse range of UK and International boards. From 2003 to 2014, she served on the Board of National Grid plc in the UK where she was the chairperson of the finance committee. She currently serves as a non-executive director on the boards of Bessemer Trust, a US wealth management company, Rexel Group in France, a global leader in the distribution of energy products and services, and Johannesburg based Anglo Gold Ashanti, a global mining company.
Jeremy Scott: Jeremy spent most of his career at PricewaterhouseCoopers (PwC) (1977- 2015). During that time he held a number of leadership roles and was a member of the firm's global Board. He was leader of PwC's Global Financial Services practice for ten years which included responsibility for the firm's client service in banking and capital markets, insurance and asset management. In 2011, he was appointed Global Relationship Partner. Since retiring from PwC in 2015, Jeremy has been appointed to the position of Vice Chair at Parker Fitzgerald, a risk management consultancy specialising in financial services risk management.
Alex Thursby: Alex spent 20 years at Standard Chartered Bank in a variety of wholesale banking roles in London, Hong Kong, Indonesia and Singapore. He moved to ANZ in 2007 where he held a number of executive leadership roles including as CEO of Asia Pacific, Europe & America (2009 – 2012) and CEO, International & Institutional Banking (2012-2013). More recently, he was CEO of the National Bank of Abu Dhabi (NBAD). He stood down in August 2016 following the completion of NBAD's merger with First Gulf PJSC to become the largest bank in the region. Alex has recently been appointed non-executive director of Rank Group Plc, and will take up his role on 1 August 2017. He will also serve as Chair of Rank's Audit Committee.
Helene Vletter-van Dort: Helene is Chair of the Supervisory Board of Intertrust, a global provider of trust, corporate and fund services with its head office in Amsterdam, a non-executive Board member of NN Group, an international insurance and asset management company based in the Netherlands operating in 18 countries across Europe and in Japan and a Professor of Financial Law & Governance at the Erasmus School of Law in Rotterdam. She is a long standing member of the Dutch Monitoring Committee on Corporate Governance having served on the Committee for the last eight years. Helene is a former member of the Supervisory Board of the Dutch Central Bank and a former Judge in the Enterprise Division of the Amsterdam Court of Appeal.
Barclays International comprises Corporate and Investment Bank, International Cards and Payments and Private Bank & Overseas Services.
About Barclays
Barclays is a transatlantic consumer, corporate and investment bank offering products and services across personal, corporate and investment banking, credit cards and wealth management, with a strong presence in our two home markets of the UK and the US.
With over 325 years of history and expertise in banking, Barclays operates in over 40 countries and employs approximately 120,000 people. Barclays moves, lends, invests and protects money for customers and clients worldwide.