Bank of America Drives Future of Digital Banking in 2017 as Mobile Banking Turns 10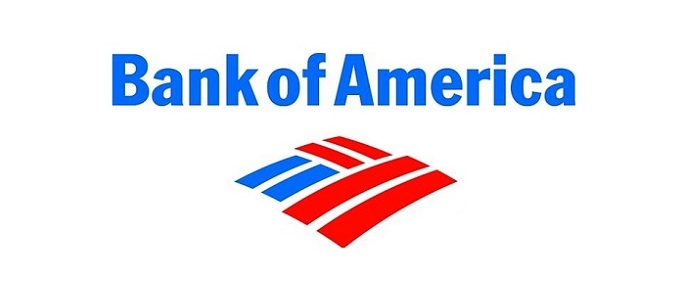 New Person-to-Person Enhancements Pave the Way for Even More Digital Innovations, Including Cutting-Edge Artificial Intelligence Solutions
Bank of America introduced industry-leading person-to-person technology to its award-winning mobile platform, as part of its broader strategy to propel the industry into the next generation of digital banking services.
"As one of the first banks to offer mobile banking a decade ago, we're excited to usher in a new era of high-tech, high-touch banking," said Michelle Moore, head of Digital Banking at Bank of America. "In 2017, you'll see a strong focus on payments and intelligent solutions that will deliver personalized experiences clients never imagined were possible."
New P2P enhancements and Zelle℠ integration
As a founding member of Early Warning, Bank of America becomes one of the first banks to incorporate the benefits and features of the Zelle experience, a revolutionary new P2P service, within its mobile banking app. The new experience makes it easier for clients to send, receive and request money, allowing them to use the existing contacts on their mobile device to securely transfer money to (or request money from) almost anyone within minutes, regardless of where they bank. The bank's clients will also be first among Zelle users to be able to split expenses among multiple contacts or friends – such as a group dinner check – and they can even add a personal note along with the payment transfer or request.
When Zelle rolls out among all the partner banks later this year, the platform will provide consumers a faster, easier way to send and receive payments in minutes without leaving the security of their own financial institution.
The bank will continue to add mobile enhancements in 2017, including the ability to add cards to the digital wallet on customers' mobile devices directly from the mobile banking app and the ability to add cards to services such as Visa Checkout and MasterPass™.
Mobile banking app reaches decade of innovation
Bank of America also celebrates its 10-year milestone of mobile banking, which debuted in March 2007. Today, mobile is the most used channel, with nearly 22 million active mobile users and more than 3.7 billion logins per year. Industry-leading functionality introduced over the past decade includes:
Mobile check deposit, launched in 2012, now averages nearly 340,000 checks deposited per day, the equivalent of 880 financial centers.
BankAmeriDeals®, introduced in 2012, has saved customers more than $100 million.
Bank by Appointment, released in 2014, currently schedules almost 30,000 financial center appointments per week, up 117 percent in the last year.
The debit lock/unlock feature has nearly 340,000 customers using it every month after only one year.
The new Spending & Budgeting tool, rolled out to all customers in January, already has 2 million users, with 89 percent of them in the mobile banking app.
Later this year, the bank will introduce erica, an intelligent virtual assistant that will be integrated into the mobile banking app to continue to help clients improve their financial lives.
To learn more about the new P2P updates or download images, visit bankofamerica.com.
About Bank of America
Bank of America is one of the world's leading financial institutions, serving individual consumers, small and middle-market businesses and large corporations with a full range of banking, investing, asset management and other financial and risk management products and services.