B2Core: The Ultimate Forex CRM Solution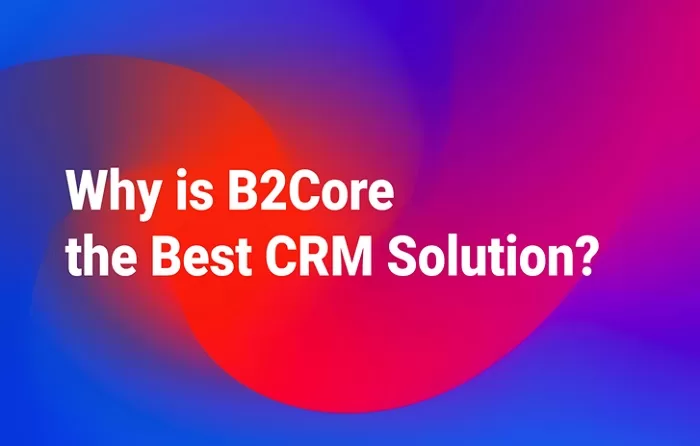 Having a top-notch CRM system in your business is one of the most important choices you'll have to make. A good Forex CRM system will provide you with the means to perform a wide range of functions as well as access to encyclopedic knowledge of your customer-base. The data extracted can provide you with information about customer satisfaction levels and can play an important role in transferring your leads into customers. In today's highly competitive marketplace, you cannot afford to make do with just an average solution.
In a minefield of CRM solutions, their functionality and quality can differ somewhat. Hence, it is advisable to choose one that measures up best for your type of business. A good CRM for another company is not necessarily the best for you which is why choosing the right one that deals appropriately with your needs should be properly considered. B2Core is one of the industry stand-out solutions as it addresses the importance of flexibility. In this respect, you can tailor it to your exact needs. B2Core offers a pack-based solution with a wide range of capabilities enabling you to get a bespoke service that is not available elsewhere.
If you are a forex or crypto broker business, you may already be aware that many of your business counterparts already use B2Core as it offers the best market solution with a wide range of competitive advantages not available with other CRMs. The following provides an overview of B2Core and some of the main advantages you can expect after implementing it.
More About B2Core
B2Core handles tasks surrounding organisation of the work of Forex brokers and crypto exchanges, back office for employees and administrators, front-end for traders, verification and registration of customers, together with an extensive range of payment functions. It is the industry's leading CRM solution, accounting for the rapidly growing list of professional businesses that use it including FX and crypto brokers, converters, spot and margin exchanges, EMIs and crypto wallets. B2Core is not just popular with new clients who want to feel reassured that they have made the best choice, but also with B2Broker's existing clients who use it simply because there is no other solution that deals with their needs quite as effectively. As an example, if you are looking to start your own Bitcoin exchange or accept cryptocurrency payments, B2Core will be your go-to solution as it addresses all your client cabinet needs like no other CRM can. B2Core is not only highly rated in the industry, it has won many awards in recognition of its effectiveness as an industry-leading Forex CRM software solution.
What's In The Pack-Based Solution?
B2Core comes with a huge range of capabilities, delivering an innovative and unique bespoke service for clients. If you are looking for a solution with functionality that will allow you to handle a broader, more customised range of demands than typical traders room solutions, you will find B2Core exceeds your expectations and outperforms other products in the market. Its range of advanced features can be adapted for your particular type of organisation.
With B2Core, users get access to a whole new CRM concept. This means you can choose a package that matches your requirements best and pay just for what you need. For example, the Basic package may be sufficient for your needs depending on the type of operation you are running. If you have heavier demands, you can have access to an extended set of features available by opting for the Advanced or Enterprise packages. These packages are useful if you need more features for your specific business.
With B2Core, B2Broker is able to offer a product that is very responsive to its clients requirements. It is also flexible enough to be adjusted to meet a broad range of needs, as well as being compatible with several trading platforms such as MT4 and 80+ payment providers.
Feature-Rich Software
B2Core is a smart choice for any professional business. Its extensive range of all-important features includes:
An adaptive dashboard where users can access all their activities and allows admins to add, replace and delete widgets.
Access to real-time financial data generated in a convenient and easy-to-use format.
The ability for users to analyse trading activity to check and keep track of their clients' data.
Easy KYC account verification procedures with a section where all verification level changes are displayed and other details including SumSub and IDM, etc are shown.
It is also worth noting that the UI interface really does make life easy. It is very convenient and customisable. For example, a set of personal settings is available such as the ability to switch between light and dark modes. An unlimited number of workspaces, market depth widget, branding of the client's cabinet, and a long list of other useful features add to the benefits and will make you stand out against the competition.
B2Core also supports multilingual options and includes a mobile version with features including Login, Registration, Wallets, MT4, Deposit and Transfer with over 30 payment integrations.
A Full-Featured Package Ideal For Your Business
To sum up, B2Core offers a vast range of important, customisable features, providing you with the means to choose from a list exactly what you need. It is the industry's leading choice for a reason, thanks to its capabilities of being able to handle client-facing operations of any type of financial business, irrespective of complexity.
B2Core does away with the "one size fits all " client cabinet solution approach. It is highly-customisable, super-efficient and high-performing, a CRM that your users will truly thank you for choosing. B2Core implementation is easy! You can be up and running in just 7 days after signing.