SAP Announces New Suite of Solutions to Modernize CRM and a New Data Management Suite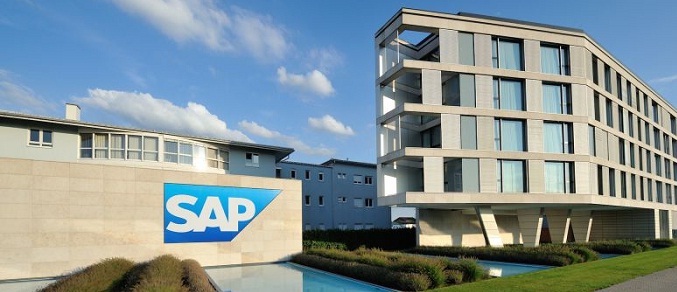 SAP SE (NYSE:SAP) fulfilled its ambition to disrupt the marketplace for customer relationship management (CRM) with the formal introduction of a new suite of applications, SAP C/4HANA, to help businesses serve and retain customers. SAP also announced the SAP HANA Data Management Suite, the industry's first comprehensive data management solution that enables companies to turn data sprawl into business value.
The announcement was made by SAP CEO Bill McDermott at the company's annual SAPPHIRE NOW conference.
SAP C/4HANA is an integrated offering designed to modernize the sales-only focus of legacy CRM solutions. Following the completed acquisitions of market leaders Hybris, Gigya and CallidusCloud, SAP now ties together solutions to support all front-office functions, such as consumer data protection, marketing, commerce, sales and customer service.
"SAP was the last to accept the status quo of CRM and is now the first to change it," McDermott said. "The legacy CRM systems are all about sales; SAP C/4HANA is all about the consumer. We recognize that every part of a business needs to be focused on a single view of the consumer. When you connect all SAP applications together in an intelligent cloud suite, the demand chain directly fuels the behaviors of the supply chain."
Building on the company's reputation as an end-to-end business solutions provider, the new SAP C/4HANA suite will offer full integration with SAP's business applications portfolio, led by its market-leading ERP suite, SAP S/4HANA. The combination of assets features new machine learning capabilities from SAP Leonardo, a set of intelligent technologies the company introduced last year, as well as the new SAP HANA Data Management Suite, which enables companies to gain visibility and control of their highly distributed data. The company's overall strategy, focused on helping businesses run as intelligent enterprises, highlights the demand for a balanced approach to automation in the workplace.
Expanding its customer service solutions offerings, SAP also announced it has acquired Switzerland-based Coresystems FSM AG to improve field-service customer experience, especially in the manufacturing, energy, high-tech and telecommunications industries. Coresystems' platform service provides real-time scheduling for customer-service requests and uses artificial intelligence-powered crowd-service technology. This  broadens the service technician pool to include company employees, freelancers and industry partners to assign the best-qualified technician to each call by taking into account expertise, location and availability of the individual service expert.
These announcements come on the heels of Europe's new General Data Protection Regulation (GDPR), which took effect on May 25. The massive regulatory change has caused businesses to take a critical look at their legacy CRM investments.
Managing Data to Reach Customers
All systems rely on data, yet the challenge facing companies today is distributed data — data that is not just in transactional systems but scattered across products, machines and people. It is about data that must be ingested, prepared and made enterprise relevant. SAP HANA Data Management Suite enables enterprises to turn massive amounts of data — both structured and unstructured — into valuable, usable knowledge, no matter where it resides. SAP HANA Data Management Suite allows customers to maximize the potential of their data safely, simply and efficiently.
More About SAP C/4HANA
The SAP C/4HANA portfolio includes SAP Marketing Cloud, SAP Commerce Cloud, SAP Service Cloud, SAP Customer Data Cloud (including the acquired Gigya solutions) and SAP Sales Cloud (including the acquired CallidusCloud solutions). Additionally, SAP Sales Cloud unites the SAP Hybris Revenue Cloud solution and SAP Hybris Cloud for Customer (comprised of SAP Hybris Sales Cloud and SAP Hybris Service Cloud solutions).
These cloud solutions — formerly on the market under the SAP Hybris brand name — as well as SAP's commerce and customer engagement organization are now consolidated under the SAP Customer Experience business unit to support a consistent brand experience.
More About SAP HANA Data Management Suite
The SAP HANA Data Management Suite is based on the latest versions of the SAP HANA business data platform, SAP Data Hub solution, SAP Cloud Platform Big Data Services and SAP Enterprise Architecture Designer Web application. It allows for secure, governed enterprise-class applications and analytics by providing an open, hybrid and multicloud-enabled solution suite that orchestrates all the data needed into a trusted, unified landscape. SAP HANA Data Management Suite is the foundation for building agile, data-driven applications that are always tapping into live data. With one query, SAP HANA Data Management Suite can deliver results from a single logical data set that covers the whole enterprise — turning the concept of universal data into a reality.
About SAP
As market leader in enterprise application software, SAP (NYSE: SAP) helps companies of all sizes and industries run better. From back office to boardroom, warehouse to storefront, desktop to mobile device – SAP empowers people and organizations to work together more efficiently and use business insight more effectively to stay ahead of the competition. SAP applications and services enable more than 388,000 business and public-sector customers to operate profitably, adapt continuously, and grow sustainably. For more information, visit www.sap.com.
Source: SAP