B2Core Releases a New Version with Enhancements to User Experience and Security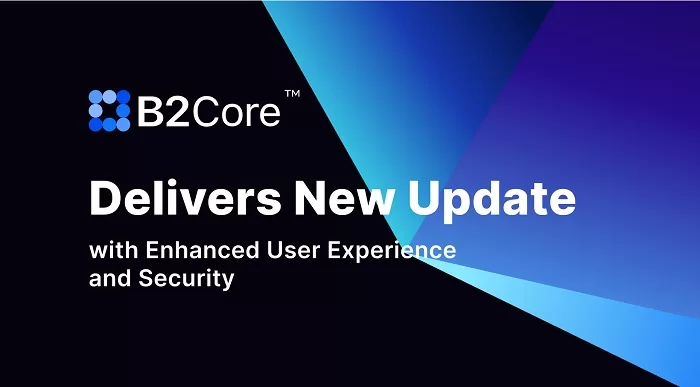 B2Core, one of the most sought-after CRM solutions for brokers and exchanges, has recently made an impressive upgrade with amazing features to offer a better user experience and enhanced security. Within this update, you can find an option to leave feedback on Helpdesk assistance, admin session time limits settings, and an improved Device Management module. All these improvements display why B2Core is still considered the number one choice of financial companies all around the world.
Helpdesk Feedback Feature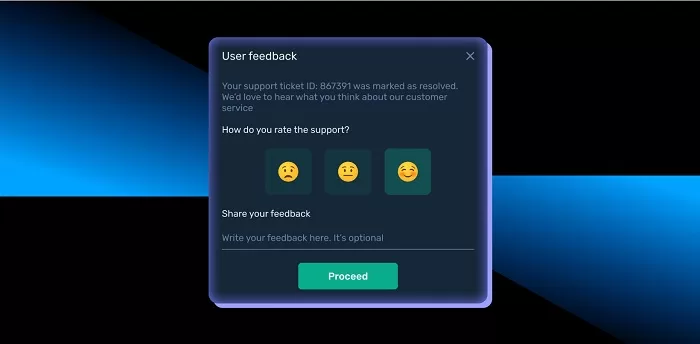 The B2Core team has just announced a new user feedback system that was specially designed to meet the requirements of brokers and exchanges. With this feature, platform owners can now gain a more comprehensive grasp on enhancing their service for an even better customer experience.
Following successful support provided by your team, customers can close their ticket and rate the service they received. This feedback is invaluable for understanding how customers view your services and any areas that require improvement. Customers can leave comments about their experiences with the company, which dramatically enhances overall satisfaction levels and offers valuable details.
If customers decide not to leave feedback, they can simply close the window. All feedback data is collected in the Ticket Feedback Section of your admin panel so that admins can track and review how well the support team is performing and continually deliver unbeatable customer service.
Idle Time Limit for User Sessions
As an administrator, you can safeguard your system's security and safety by establishing session time for B2Core Back Office users. Through the System – Settings menu, you can assign a custom period of inactivity from 1 to 240 minutes before the automated log-out commences – ensuring that all data is secure and user credentials remain safeguarded.
Device Management Security Upgrade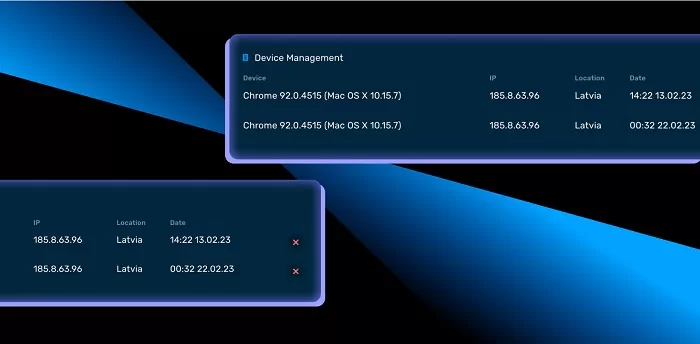 With the revamped Device Management view in Profile – Security, users can now gain access to more data about their account log-in device, such as its IP address and location, when accessing their accounts.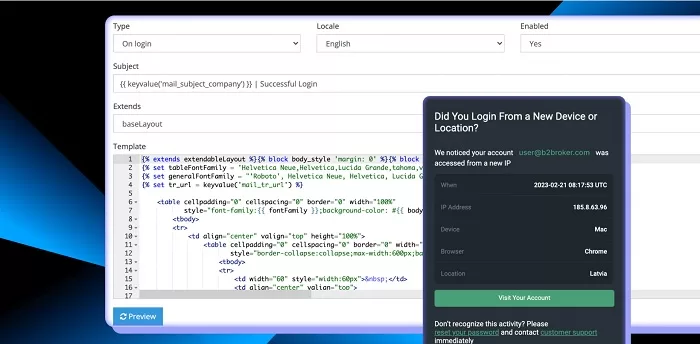 The B2Core team has improved account security by introducing a new email notification for end-users. When users log in, they will immediately receive an email containing data about their device and its usage, allowing them to easily review this information while feeling assured that no suspicious activity is occurring on their profile. For administrators, the back office provides complete customization for these emails so that whatever info is desired can be included quickly and effortlessly.
Should an unfamiliar device try to access the user's account, the users can quickly reset their password and discontinue any ongoing sessions to ensure all of their data and resources remain safe.
Concluding Remarks
B2Core has recently released an update that gives brokers and exchanges superior tools to ensure their clients have a secure, user-friendly experience. An industry standard CRM solution with features such as a Helpdesk feedback module, session time limit settings, and advanced Device Management makes it unrivaled in its field. Take advantage of this latest offering – you won't regret taking advantage of all the benefits of using B2Core!