B2Broker Launches New Version of B2Core iOS App with Major Enhancements and Improvements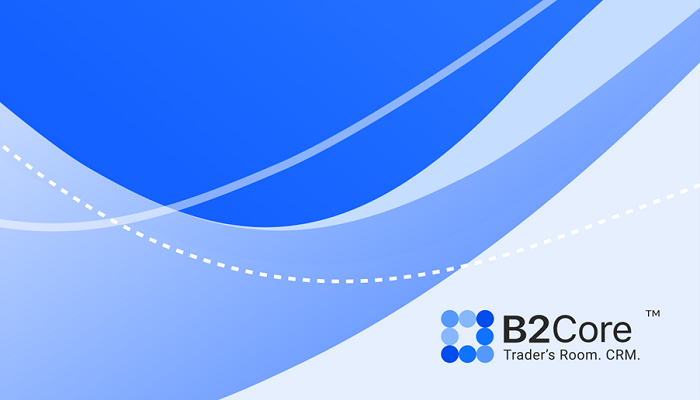 B2Broker, a leading provider of liquidity and technology solutions, recently released two major updates to its B2Core iOS app. Versions 1.15.0 and 1.16.0 feature new interface elements, screens, and features, such as support for OneZero/PrimeXM and new KYC accreditation that will give clients enhanced insights into their activities and provide a better overall experience. Users can already download the latest version from the App Store.
Updated Deposit and Withdrawal Screens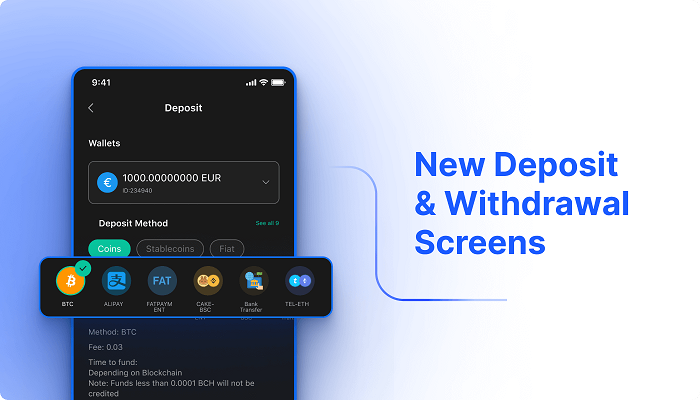 The team at B2Core has updated their deposit and withdrawal screens to make transactions faster and easier. The most suitable deposit option can now be selected via the new carousel feature, giving users a much more efficient experience. Furthermore, all deposit options are now filterable by Coins, Stablecoins, and Fiat, allowing users to find exactly what they need quickly. The indicative calculation feature has also been simplified, enabling users to calculate the exact amount of their expenditures in different currencies. To make sure transactions are error-free, detailed descriptions and an autocomplete function for bank account details have been added too. The implementation of these new functions is sure to lessen user mistakes and make the overall experience more comfortable.
Enhanced Account Creation
The B2Core team has made account creation for customers incredibly simple. Through its improved display with extra information about leverage, netting, and hedging options, users of the MT4, MT5, cTrader, PrimeXM, and OneZero platforms can quickly and easily create an account and select their preferred currency, product, and order type in just a few simple steps. This feature applies to both Live and Demo accounts.
Revised Platform Account Details Screen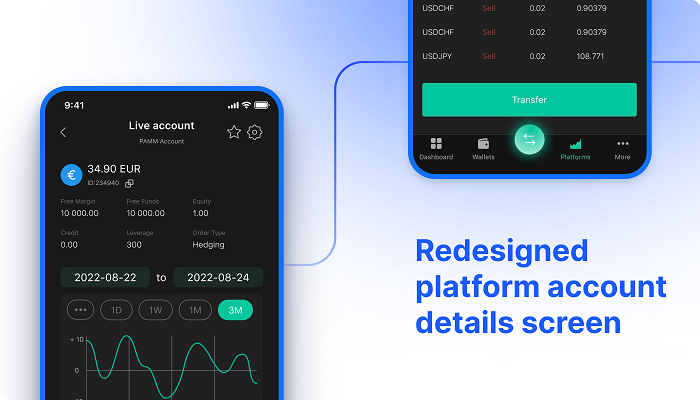 The upgraded account details screen on the platform provides users with a greater insight into their financial performance. Through new features, users can now quickly and easily sort their transactions by date, view profit and loss (PnL) charts, and access key account data such as Free Margin, Free Funds, Equity, Credit and Leverage – all from one central location.
OneZero and PrimeXM Native Support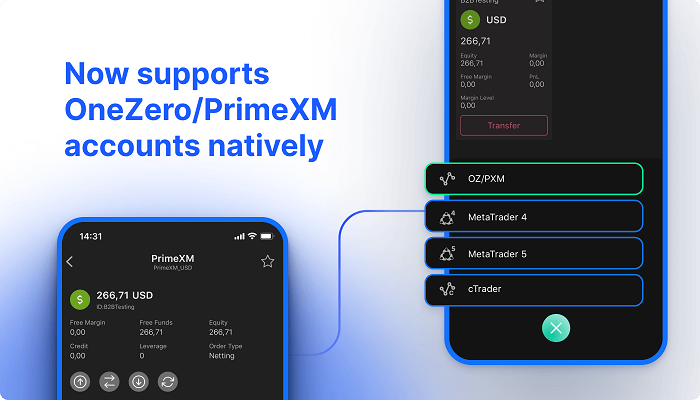 The latest update makes managing user accounts on OneZero and PrimeXM platforms much easier. Accounts can now be found in the Platforms section, where users can also see a full transaction history of funds sent or received. Additionally, version 1.15.0 of the app introduces Financial Operations such as deposit, withdrawal, transfer, and exchange, which make managing finances on the platforms easier and more convenient.
New Wallet Card Display System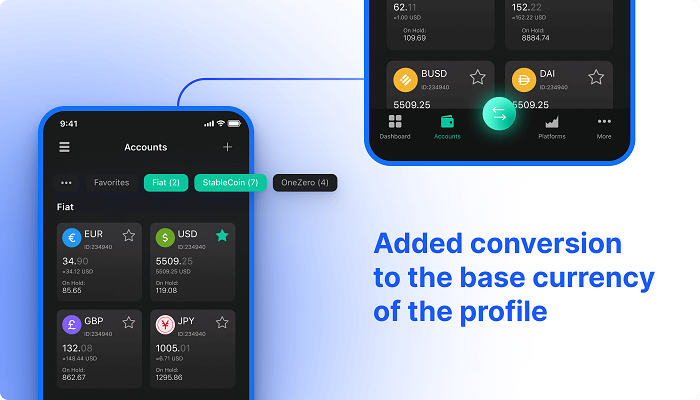 The "Wallets" section of the app has been upgraded with a new design for wallet cards. Each card now includes more details and is assigned a unique identification number to keep track of multiple wallets with ease. Furthermore, all transactions are displayed in the currency specified in your profile, so you don't have to worry about conversions even when dealing with multiple currencies.
Wallet Operations History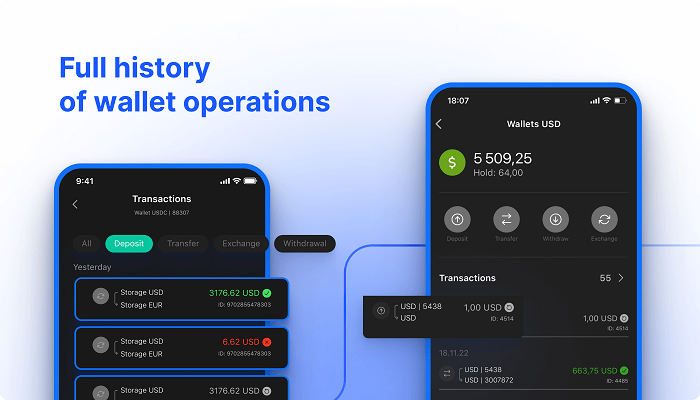 The B2Core platform now offers clients improved transaction details. Users can now filter their transactions by type (Deposits, Withdrawals, Transfers, and Exchanges). An assigned unique ID to each transaction allows users to track it. Intuitive icons make organizing transactions a breeze. Furthermore, users now have access to more information about their transactions via an expanded transaction history section.
Support for New KYC Accreditation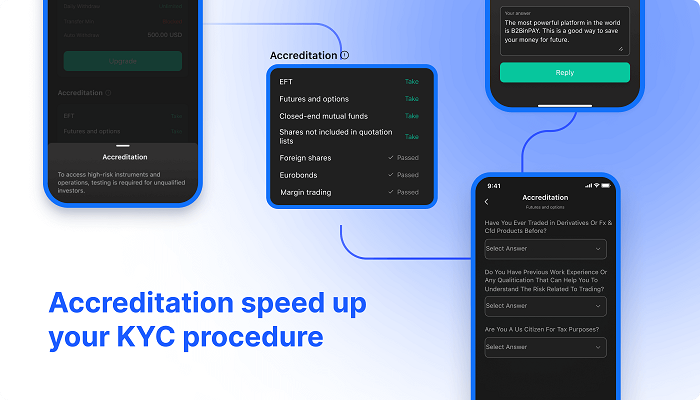 B2Core customers now have a more efficient and secure KYC process. The updated KYC accreditation includes different types of questions, such as open-ended, closed, and multiple-choice. Additionally, the status of verification (Take, Pending, Rejected, or Passed) is visible throughout the process, which makes it easier for users to follow their progress. This simplifies the whole verification procedure and brings more transparency.
Summary
The new version of B2Core's iOS application provides many useful advancements and simplifications that make user control over accounts and assets easier. With native OneZero and PrimeXM integration, improved wallet cards, transaction filters, and new KYC questionnaires, users can expect a more fluid experience that makes interacting with the platform highly beneficial.