B2Broker Group Acquires Mauritius FSC Licence to Enable it to Provide Multi-Asset Brokerage Services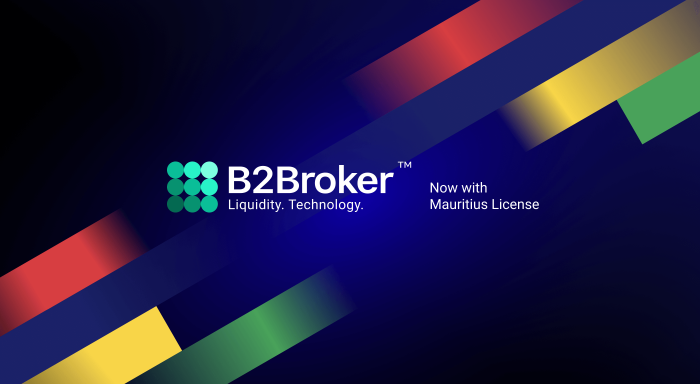 The Mauritius Financial Services Commission (FSC) has licenced B2Broker, a prominent supplier of liquidity and technical solutions to the Forex and financial services industries. B2B Prime Services Limited, a B2Broker Group entity, was given Licence # C117017139 as an Investment Dealer (Full Service Dealer excluding underwriting /code SEC-2.1). As of November 12, 2021, B2B Prime Services Limited is licenced.
Authorized Activity Description
As a licenced Dealer in Securities, B2B Prime Services is permitted to act as an intermediary on behalf of customers in order to execute securities transactions on their behalf in line with relevant local laws and regulations. Prime of Prime (PoP) Multi-Asset Liquidity Provider in Mauritius, with a primary emphasis on institutional and professional customers in the financial markets as well as secondary markets, will be the firm's primary focus. The contract for difference (CFD) market's principal investment product is leveraged derivatives, which are traded on margin (e.g. foreign exchange, metals, commodities, shares, indices).
About the FSC
Mauritius' integrated financial services regulator, established in 2001, is responsible for licencing, regulating, monitoring, and overseeing firm activities in various areas in line with relevant legislation. The Commission is responsible for overseeing all facets of Mauritius' financial services business. An important part of Mauritius' long-term development as a sound and competitive financial services center is the regulator's commitment to the goals of promoting financial institution and capital market growth while also combating crime and malpractice to protect people who invest in nonbank financial products and ensuring the unwavering quality of the Mauritius financial system.
The B2Broker Group of Companies
Globally known, B2Broker is one of the most sought-after technology and liquidity providers for Forex brokers, cryptocurrency exchanges, and other financial institutions. The organisation helps smaller companies expand by providing a lucrative, transparent, and ethical environment and by quickly connecting them to markets.
Turnkey crypto/Forex broker solutions, B2Core CRM (Trader's Room), MT4/5 white label solutions, B2Trader (Matching Engine), and liquidity across over 800 trading instruments are just some of the services offered by B2Broker.
B2Broker, headquartered in Moscow, offers a plethora of knowledge with 10 offices in eight countries encompassing Russia, Europe, Asia, and the Middle East. Thanks to its seven licences, including the FCA, AEMI, the Central Bank of Russia, and now the FSC, B2Broker is able to serve clients in over 50 countries, supplying Forex liquidity distribution and a variety of additional services to the Forex, Crypto, and Securities sectors. To further the company's worldwide visibility and exposure, it has collected a sizable portfolio of well-known global financial services clients.
"We are pleased to add another significant license to our growing portfolio," B2Broker Group CEO and Founder Arthur Azizov said. The licence helps us maintain our position as a leading global fintech company by assuring the dependability and transparency of all transactions in compliance with the FSC's stringent oversight. The most effective way to fully legitimise the Forex and financial services industries is through industry regulation, and our recent licence acquisition means that even more clients worldwide will be able to benefit from the highest level of protection offered by one of the world's leading multi-regulated technology and liquidity providers."
B2Broker's global development is aided by the inclusion of the FSC licence, which broadens the company's possibilities. In addition to this most recent licence acquisition, the company is also involved in numerous other licencing applications with respected jurisdictions, with estimated completion dates of 2022.