Savings Account 2022: What Are The Pros And Cons Of A Savings Account?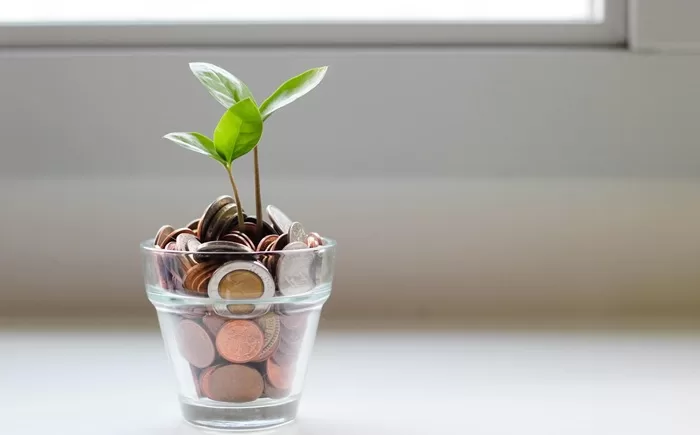 Saving money is as old as the world itself. We all save money for different reasons – to buy a new car, for college tuition, for vacation, for a retirement plan, or even to stash away excess cash for a rainy day.
Whatever be your reasons, there's no doubt saving is a way to manage your money properly. One of the ways you can save your money is by depositing them in a savings account.
This article will examine the pros and cons of a savings account and other important things to know about this type of account.
What Is A Savings Account?
A savings account is held at a bank or financial institution to save money. This type of account is an excellent option for saving the cash you wouldn't need in the short term. In addition to keeping your money safe, you'll be getting something a little extra in the form of interest. You should, however, note that interest rates vary from bank to bank. So, be sure to look around before deciding on the bank to save your money.
Generally, since savings accounts are meant to hold money long-term, they have some withdrawal limitations. Nonetheless, even these are still flexible enough to achieve your goal of saving while earning something extra. The goal is to save and not have easy access to it until it's needed, right?
How Does a Savings Account Work?
There's no huge secret about how savings accounts operate. Together with other fixed deposit accounts, savings accounts make up an essential source of funds that banks give out as loans.
These loans accrue interests. Once the interests are paid for these loans, some percentage is paid to your savings account. That's why you hardly find any traditional brick-and-mortar bank or financial institution that doesn't make savings accounts available to their customers. Some brokerage and investment firms offer savings accounts too.
You should also note that interest rates on savings accounts fluctuate within the same financial institution. This is because banks and credit unions can change their rates at any time. When this happens, the appropriate change is effected in the savings account interest rates. This is generally the case, except the institution has promised a fixed rate until a certain date.
Some savings accounts require no minimum balance, and some don't require monthly fees. This is why you need to know how your account operates to avoid clogging your earnings with fees.
You should also know that your savings account also comes with insurance. The Federal Deposit Insurance Corporation supervises this. This body ensures you get the money in your savings account back even if the financial institution fails.
The interest earned in your savings account is taxable income, just like the interest earned on a certificate of deposit, checking account, or money market. This means that the financial institution where you opened your savings account will send a 1099-INT form for tax whenever you earn more than $10 as income interest.
Types of Savings Accounts
There are many types of savings accounts, each having advantages and disadvantages. The various types of savings accounts are:
Regular Or Traditional Savings Account
This is the most common type of savings account you can find in just about every traditional bank or credit union. With this account, you have easy access to your money (up to 6 monthly withdrawals before incurring a penalty). The downside of this type of account is its low-interest rate compared to other savings accounts.
High-Yield Savings Account
This type of savings account offers a higher annual percentage yield (APY) than the traditional one. The downside of this type of account is that it has no branch access as all its activities are usually conducted online.
Money Market Account
This type of savings account combines the features of a traditional savings account and a checking account. They allow you to earn money on your savings with interest rates better than the regular savings account, which you can access online and at physical banks. The disadvantage of this type of account is a higher minimum deposit. Plus, the interest rates may be tiered.
Specialty Savings Account
This type of savings account is best for people who want to save with a specific goal in mind. Some examples of this type of account are:
Students savings account
Kids savings account
Health savings account
Other types of savings accounts include:
– Cash management account.
– Certificate of deposit account.
Advantages Of Savings Accounts
A savings account gives you a place to save your cash, separate from your regular day-to-day account. It allows you to save for a rainy day or towards a goal you have in mind. Plus, you don't have to risk losing your money as the FDIC insures it.
Besides keeping your money safe, you'll earn interest in your savings accounts. Also, many institutions allow you to open multiple savings accounts, allowing you to save for different goals simultaneously.
Disadvantages Of Savings Accounts
The main disadvantage of a savings account is that it doesn't pay as much as other savings instruments like certificates of deposits or treasury bills. The goal is to save money, but you can earn a higher return with these instruments.
Plus, since you can easily access the funds in your savings account, you might be tempted to spend what you have saved on other purposes.
The Bottom Line
Saving money is an excellent financial decision. If anything, it makes you somewhat prepared for the unexpected. To ensure you get the best of saving accounts, be sure to take your time and shop around to look for the very one that suits your every need.