All You Need To Know About Hollywood Smile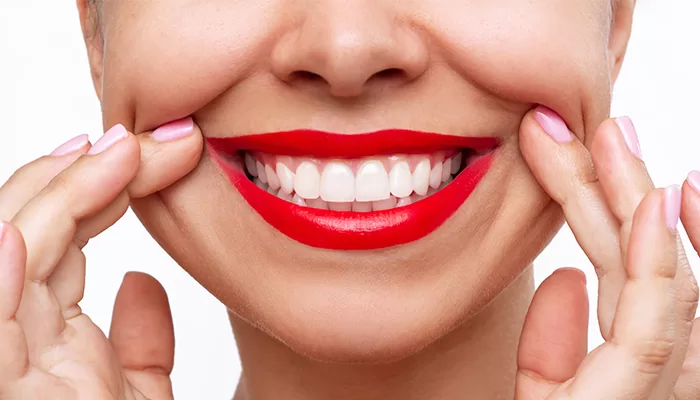 It is everyone's dream to have that perfect, pearly white smile. And, rightly so! After all, your smile is half of what makes up your facial features.
Flashing the most aesthetically pleasing smile is one of the most common concerns. But, much to our dismay, teeth can end up losing their luster and turn from white to yellow. And, a smile bearing imperfections can cause a dent on one's self-confidence. Not only this but it can also ruin both personal and professional relationships. Thankfully, dental innovations today have made it possible to beautify and restore one's smile.
Speaking of this, lately, more and more people have begun opting for Hollywood Smile encouraged by the gorgeous smiles they see their favorite celebrities and influencers flashing.
Defining Hollywood Smile
Back in the 1940s when American actors had no option other than putting white plates onto their teeth, today the dental advancements have made it possible to customize the smiles both figuratively and literally.
To put it exactly, the Hollywood Smile is a dental restorative procedure that focuses on rectifying a smile's aesthetic problems by remaking the teeth. Anyone who is looking to have perfectly white and aligned teeth is qualified to opt for the Hollywood Smile procedure.
What can the Hollywood Smile procedure correct?
The Hollywood Smile is a dental treatment that is ideal for both men and women looking to give away a smile that is not only bright but also flawless. The Hollywood Smile is not a stand-alone procedure but uses a combination of techniques to correct smile imperfections. This includes but is not limited to whitening teeth and filling the gap caused by missing teeth.
Moreover, it can also help overcome a gummy smile. Since we are on the topic, a gummy smile refers to a smile that puts too much of the gums on display. It occurs when you smile and the upper lips curl up a bit too much over the teeth and excessively reveal the gums. Unfortunately, it can instill a sense of inferiority complex in the person having it.
The Hollywood Smile process
An oral health exam is conducted before the treatment is started. It is imperative that an exam is carried out so as to assess the health of your teeth. This is because it is crucial that teeth are in good condition for the treatment to be successful. Running a check will bring forth any underlying dental issues, such as cavities, requiring attention. Once they are cleared, the dentist can proceed with the Hollywood Smile treatment.
As for how many steps the treatment involves vary from patient to patient. It is largely dependent on the patient's preference as well as the condition their teeth are in. To put things in perspective, a patient in need of dental veneers will have a treatment plan bearing different steps as compared to the one needing dental implants in order to get their dream Hollywood Smile. To sum up, the treatment plan for the Hollywood Smile is designed on a case-by-case basis and is tailored for a personalized outcome.
The aftercare
Like every other dental treatment, even this one will prove to be beneficial if you do your part responsibly after the dentist is done with theirs. And, that is to get the aftercare right!
To begin with, make sure you visit your dentist on a regular basis. It is important that your dentist runs a check on your teeth every once in a while. If the need arises, get your teeth cleaned professionally, too. Other than this, don't forget to follow the basics, i,e., brush and floss twice a day. If you are habitual of biting your nails, stop it right away as it can end up giving you chipped teeth.
Furthermore, avoid consuming excessive amounts of tea, coffee, red wine or any other drink that comes with a strong color pigment and causes staining. Also, make sure to avoid biting on hard food items, for example, walnut shells. In addition to this, use a mouthwash that is free of alcohol content.
Stay away from whitening toothpastes as it contains tiny crystals that can end up harming enamel. Most importantly, quit smoking as it leaves yellow marks in the long term.