Adidas & James Harden Change Direction With Harden Vol. 2
James Harden knows within seconds that his defender can't guard him. Jab, dribble, hesi, cross, step-back, drill the three. Harden's got his defender on skates before they can even react to his first move. A recipe few can master but for Harden it's what makes him basketball's most lethal creator.   
Designed to enhance No. 13's skill for changing direction, adidas introduces Harden Vol. 2 with FORGEFIBER and full-length BOOST. The second volume in Harden's signature line is uniquely constructed to elevate his deceptive footwork and amplify his ability to create space on-court.
"It's tailored to my game and quick change of direction," Harden explained. "Being different in the sense of my movements – the step-backs and Eurosteps and quick crossovers – you got to have a shoe that's designed to move whenever you move… and not a second later."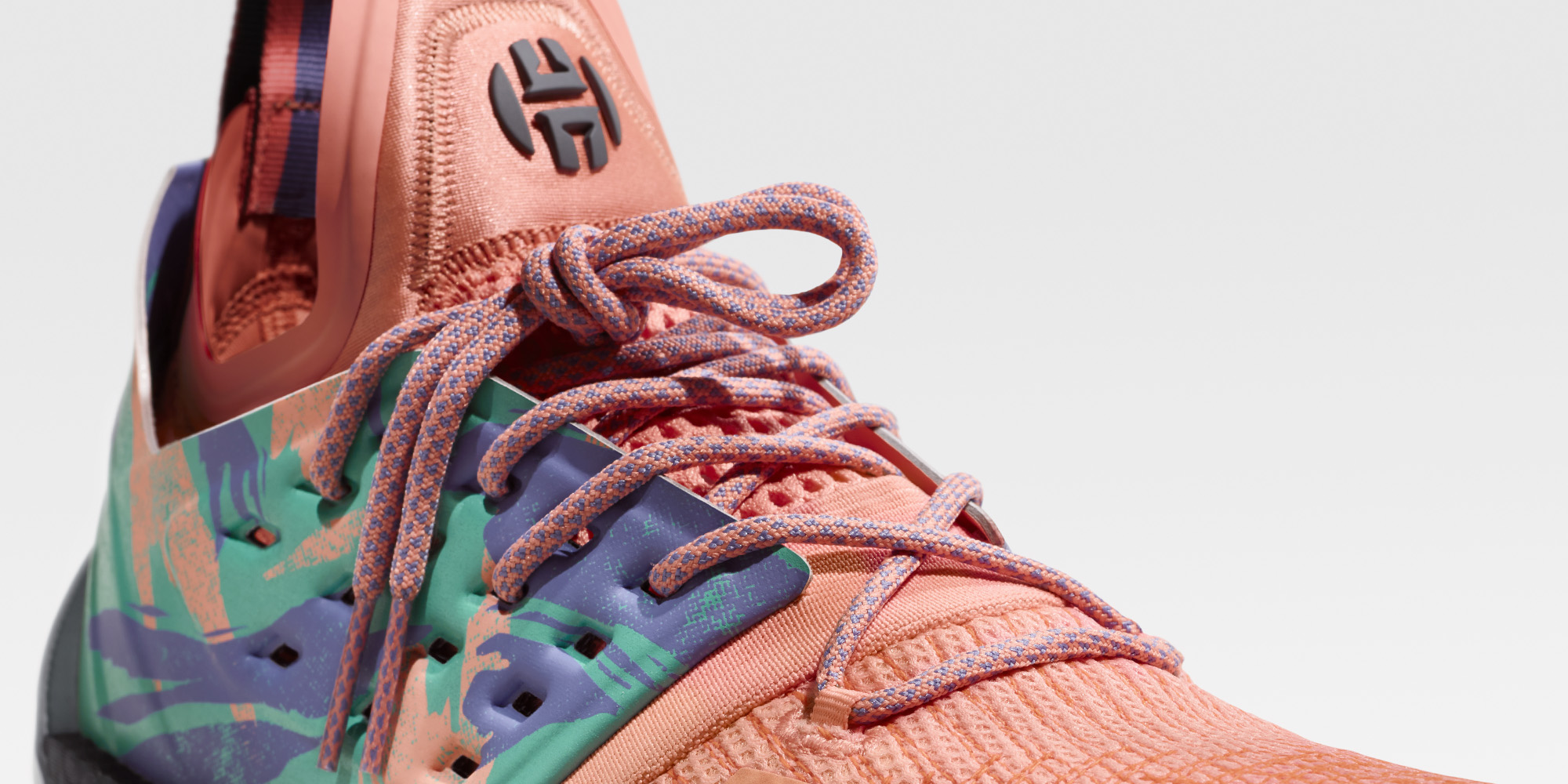 FORGE YOUR PATH
Engineered for the movements that separate Harden from the rest, FORGEFIBER hits the court for the first time and provides all the comfort a foot in motion needs without the traditional stiffness. An application process utilizing TPU-coated yarn, FORGEFIBER is compressed across stretch-based mesh for strengthened support and stitched with three unique layers to reinforce Harden's signature jab step, step-back and Eurostep.
Harden Vol. 2 features a customizable lacing system, equipped for personalized lockdown. Large scale mesh is utilized on the tongue for added breathability while a lace band stretches across the foot, bridging the upper for added containment.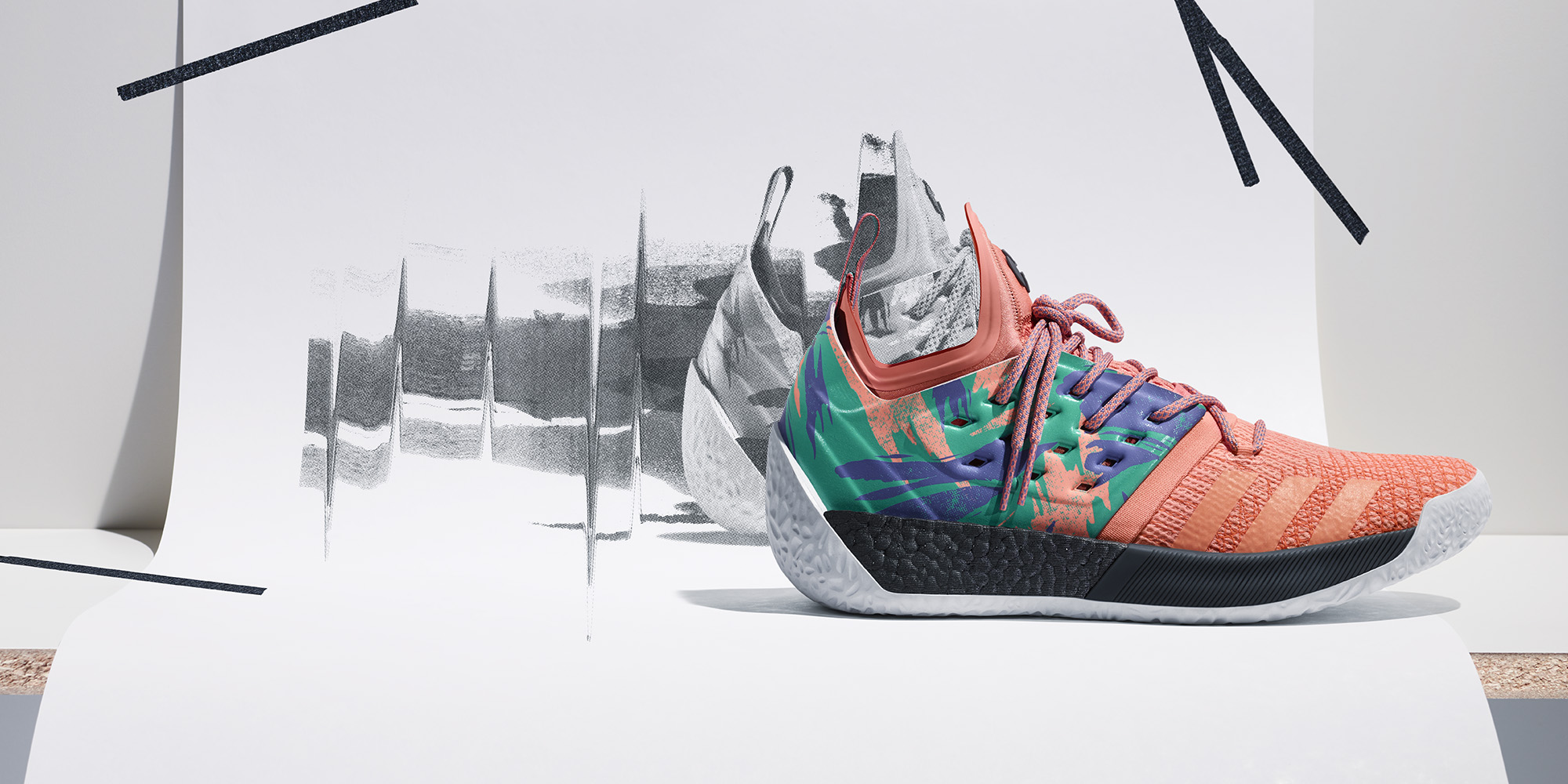 COMFORT ON 100
Loaded with full-length BOOST cushioning, Harden Vol. 2 is designed with a wide base at the back of the foot to create stance and provide a balanced platform for Harden's footwork in isolation. Midfoot grooves house a stability plate to reinforce torsion control, while the silhouette's heel counter ensures durability and balance.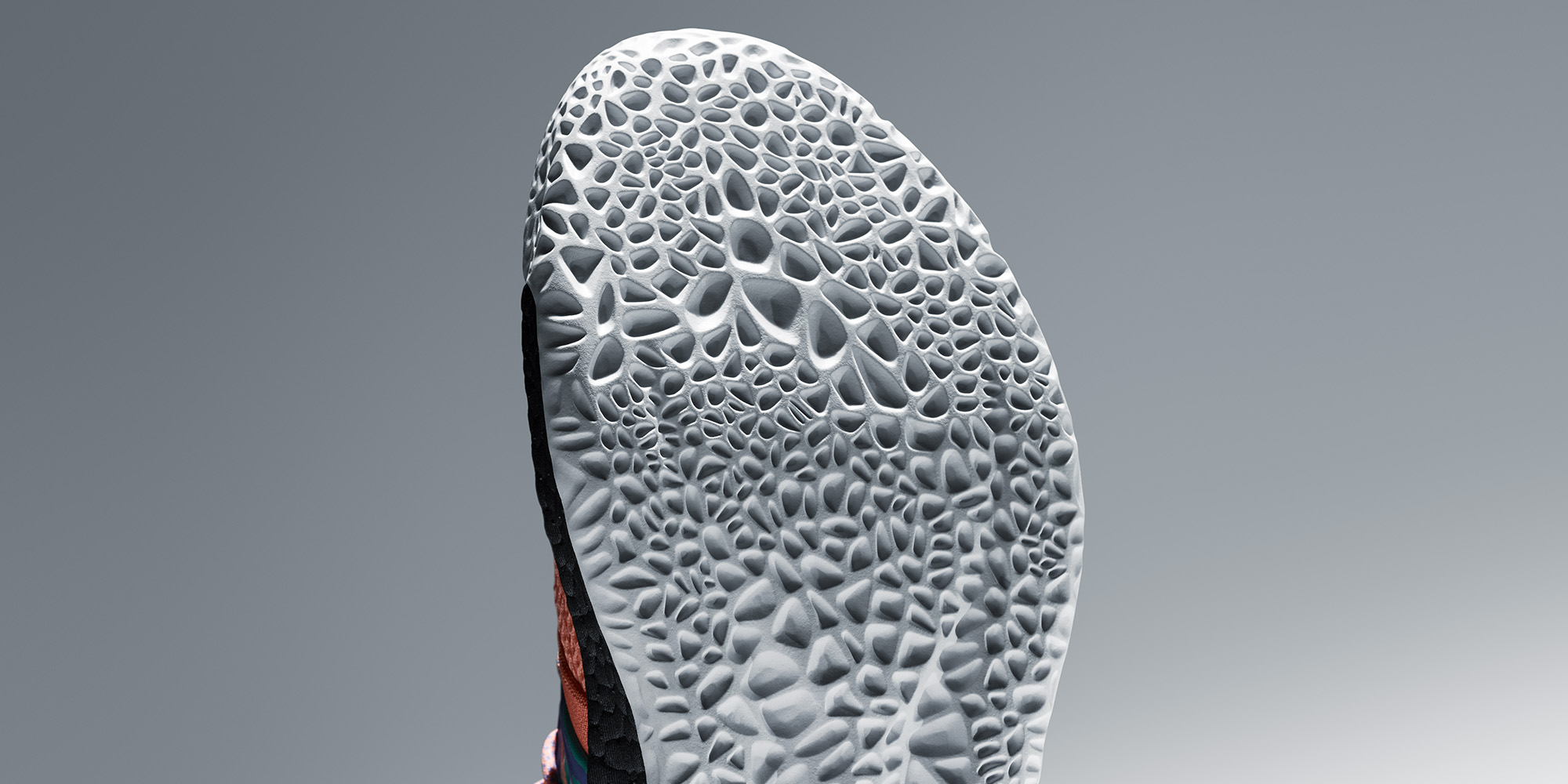 CUT IT UP
Embracing one of James' favorite features of the Harden Vol. 1, the design team went back to the lab with advanced generative software to evolve the Harden Vol. 2 traction pattern. Derived from testing and data mapping of James' on-court movements, a traction pattern was created to vary densities across the outsole and focus on Harden's key zones for changing direction.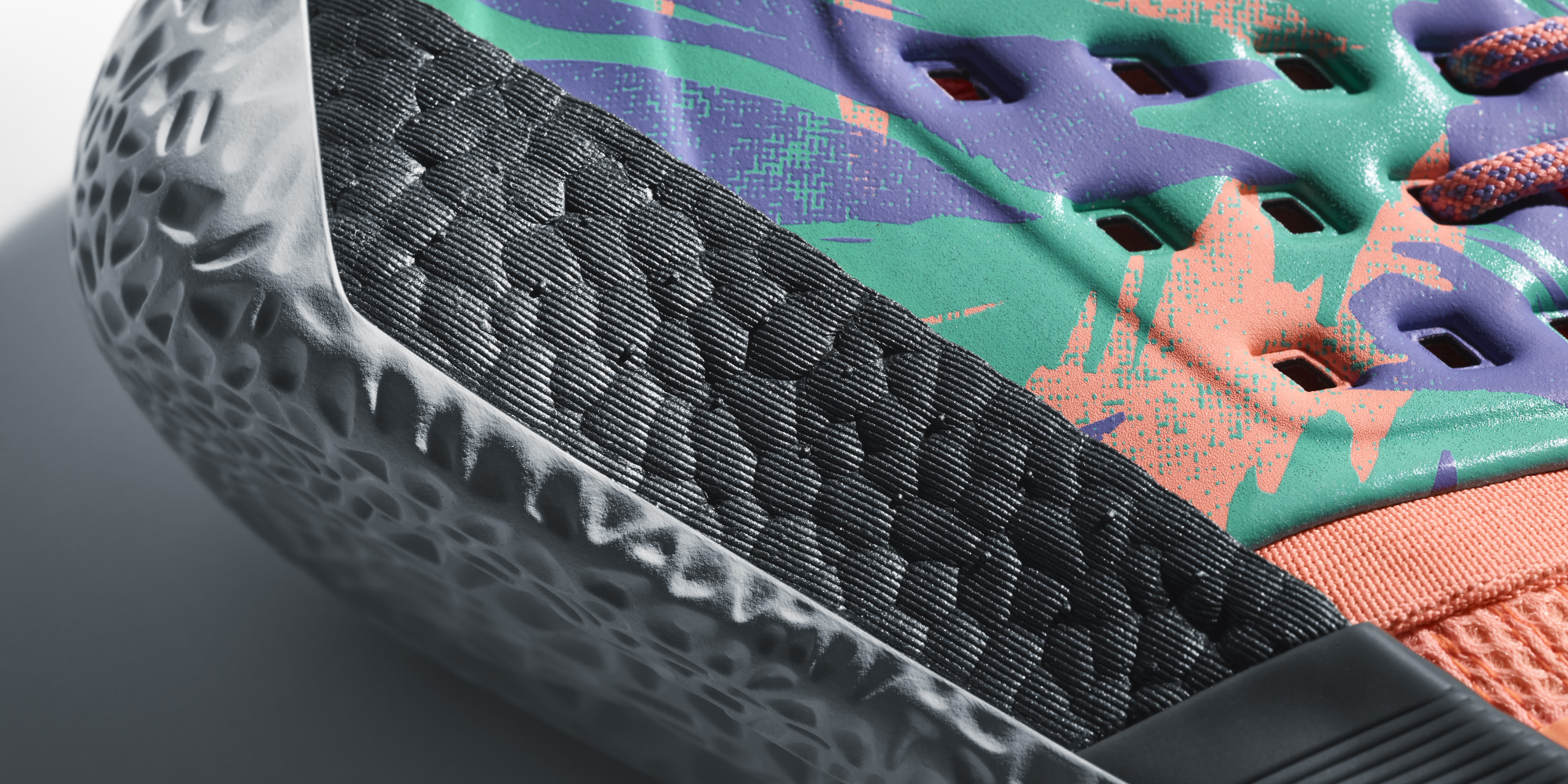 VISION
You can have all the drive in the world, but you got to have a vision. Locked in to the dream since day one, Harden Vol. 2 Vision pays tribute to Audubon Middle School in Los Angeles where James sparked his determination to become an NBA superstar. Remixing Audubon's school colors, Vision is designed in varying shades of green with a unique palm tree glitch pattern on the lacing system and bootie.
Available exclusively at adidas' 747 Warehouse St. in Los Angeles February 16 for $140.
747 Warehouse St. is a two-day event in basketball culture that will showcase the best in music, footwear releases and open source creation. The event represents the ultimate intersection of sport and culture and embodies the best of adidas in one place. 747 Warehouse St. will open its gates on Friday, February 16 at 2:00 p.m. and again on Saturday, February 17 at noon.
Please register now at http://www.adidas.com/us/747warehousest for updates on tickets, artist line-up, and product releases and follow #747WarehouseSt on social media for the latest news.
CALIFORNIA DREAMIN'
Inspired by Harden's love for Los Angeles. Created for the City of Angels. This is where Harden shaped his game and learned to dream. Harden Vol. 2 California Dreamin' takes on the hues of a LA sunrise, featuring palm tree camo on the lace system, pastel green and purple accents, a chalk coral upper with orange FORGEFIBER threads and dark gray BOOST.
Available at Foot Locker Hollywood + Highland on February 15 and launching globally on February 16 at adidas.com and Foot Locker for $140. Purchases at Foot Locker stores include two tickets to access adidas' 747 Warehouse St.
IGNITE
Creating more points – scored or assisted on – than any player in the league, James is the key to igniting the Rockets' high-powered offense. Harden Vol. 2 Ignite represents James' fire to bring a title back to Houston.
Harden Vol. 2 Ignite releases globally on February 16 at adidas.com for $140.
Reservations for Harden Vol. 2 Ignite will be offered in Los Angeles on February 8 through the adidas Confirmed App. On February 9, Ignite will be also be available through the adidas App. Each purchase comes with two tickets to the 747 Warehouse St. during All-Star Weekend.
Harden Vol. 2 Ignite releases globally on February 16 at adidas.com for $140.