Nike Reimagines Goalkeeper Gloves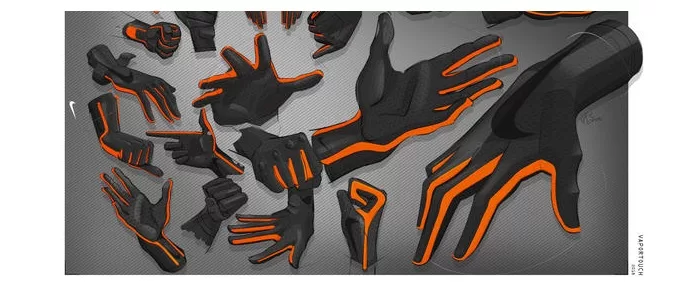 Football boots and apparel have advanced tremendously over the past 20 years. But goalkeeper gloves, much like the players who wear them, have often been overlooked — until now. Nike is changing the game for keepers with the most advanced goalkeeper gloves ever introduced: the Nike Mercurial Touch Elite.
Nike designers began the creation process by throwing out all assumptions about what gloves are supposed to have simply because they've always had them (things like straps, bulky padding on top of the hand, multiple components and so on). At the same time, they applied key learnings from other gloves Nike has developed across a wide spectrum of sports, including surfing, baseball, American football and golf. The result is a glove that delivers everything goalkeepers need and removes anything they don't in an innovative design tuned to the modern game.
The Nike Mercurial Touch Elite gloves look, fit and feel different than previous styles. By reducing the bulk and stiffness of traditional mitts, the gloves are designed to unleash the ultimate potential of a goalkeeper's hands. The strap has been replaced by a flexible wrist cuff that extends from the joint to the lower forearm for mobility and comfort.
The glove's minimalist aesthetic is a result of a 66-percent reduction in the number of components than the previous glove. And, thanks to the removal of superfluous padding on the back of the hand, it's also 33-percent lighter and 47-percent thinner. Punch prints on the third and fourth knuckle provide a barrier and won't bunch up, and they lay close to the hand, even with full extension.
Each glove is constructed with a one-piece gusset. The high-grip palm features Nike's proprietary ACC (All Condition Control) for mastering the elements. These features are designed to support saves as well as ball distribution.
"The initial reaction is always, 'Whoa!' because they just look so different and cool," says English keeper Jack Butland, who was part of the product-testing process. "But it's when you play in them that the performance benefits come through. I feel like I have a lot more control in these gloves and they can help take me to the next level."
The Nike Mercurial Touch Elite gloves will be available in May on nike.com.