Access Bank Surpasses Expansion Expectations in Africa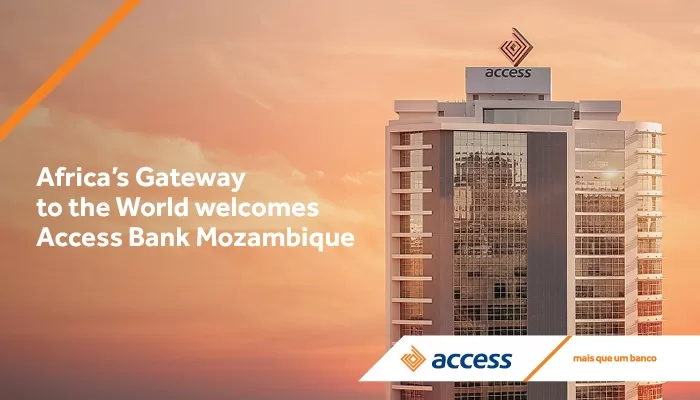 Access Bank is driven by its vision, 'To be the world's most respected African Bank'. With more than 49 million customers, presence in 16 countries and more than 600 branches worldwide, it's easy to say they are well on their way to making this a reality.
Strong growth expectations across the African continent have led Access Bank to invest in a strategic and robust expansion strategy supported by its extensive experience in the Oil & Gas sectors, and the largest retail network in Africa.
With the Group's expertise, easy access to international markets and teams of highly qualified and experienced professionals, Access Bank has positioned itself as the strategic partner of choice for companies and public-private institutions. It has its sight set on stimulating the growth of its network in international trade and payment centers, using this as a platform to showcase Africa's potential to the rest of the world.
It is a universal commercial bank, that employs over 28,000 people in its operations in Nigeria, the UK, The Gambia, Zambia, Kenya, Rwanda, Congo, Sierra Leone, Guinea, Ghana, South Africa and Mozambique. It also has representative offices in China, Lebanon, India, and the United Arab Emirates.
Access Bank serves the various markets through four business segments: Retail, Corporate, Commercial and Corporate banking.
Supported by values such as excellence, innovation, leadership, empowered employees and a passion for customers, Access Bank sets standards for sustainable business practices that nurture and unleash the talent of its employees, adding value to customers and providing innovative solutions to the markets and communities it serves. It is guided by ethical behaviour and maintains strong compliance policies, anticipating and mitigating against risks associated with banking.
More than banking
On their journey of expansion, Access Bank welcomed Mozambique to their family over a year ago where they were able to successfully penetrate the market. With the ambition to become Africa's Gateway to the World, Access Bank brought with them their brand promise of 'More than Banking'; going above and beyond the ordinary to actualise the dreams of all Mozambicans. The year has been marked by challenges and many more achievements that made Access Bank an even more robust and dynamic institution.
Marco Abalroado, Director and CEO of BancABC, part ofAccess Bank Mozambique commented, "It was a remarkable year that augurs a promising future, maintaining a global vision of development and commitment to all Mozambicans. We want to be a reference bank in Mozambique".
The objective is to contribute to the exponential growth of the country in the coming decades, trying to create sustainable financial bases that improve the lives of Mozambicans.
In just one year of operations in Mozambique, the journey of Access Bank was marked by important achievements. These milestone achievements were achieved with the unwavering effort and support of its employeescommitted to a sustainable model of development through actualizing the dreams of Mozambicans.