Goldman Sachs Releases New Carbon Footprint Analytical Product for Clients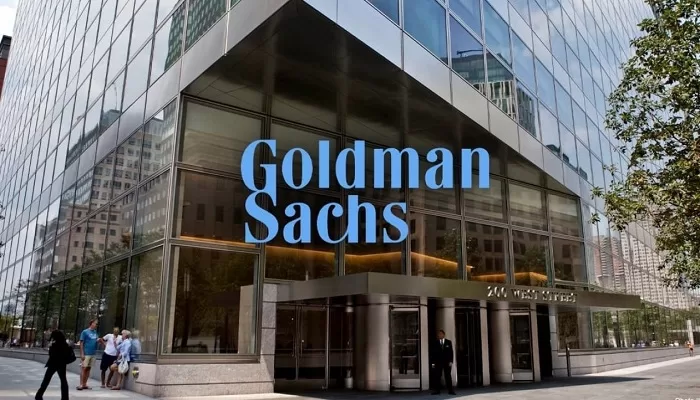 Goldman Sachs announced the release of an innovative carbon footprint analytics application which gives clients the ability to measure and manage the carbon emissions exposure in their public equity and corporate bond portfolios.
This new solution is available on Marquee, Goldman Sachs' digital marketplace for institutional investors, offering research, data and analytics, trade execution, index solutions, and prime services.
"Central to our work accelerating climate transition is arming our clients with the tools to measure and manage their own decarbonization," said John Goldstein, head of Goldman Sachs' Sustainable Finance Group. "We're excited to offer this innovative product to our clients, as we continue to integrate sustainable solutions into all of our businesses."
Goldman Sachs clients will now be able to dynamically analyze the carbon footprint of their portfolios across key carbon metrics such as scope 1 and 2 carbon emissions, carbon intensity levels, and net-zero commitments. The analytics have been defined in line with global standards such as TCFD and EU SFDR.  They will continue to evolve with industry development.
Beyond providing carbon data, the Carbon Portfolio Analytics offering on Marquee has been designed to provide tools and analytics empowering clients to understand their portfolio risks and opportunities from a carbon perspective. These insights may inform their own investment decision-making toward achieving their de-carbonization goals or net-zero objectives.
"The path to de-carbonization requires not just the right intentions, but good data and analytics to help manage and measure progress," said Sarah Lawlor, COO of Goldman Sachs' Global Markets sustainable solutions council. "Many of our clients have made commitments to transition their investment portfolios to net-zero emissions over time.  To deliver positive results for investors & the planet, and manage risk appropriately Goldman Sachs' Global Markets Division is equipping their clients with relevant insights, analytics, and solutions."
Goldman Sachs's carbon solution enables institutional investors to:
Analyze the carbon footprint of public equity and corporate bond portfolios
Analyze emissions data (Scope 1 and 2), carbon intensity levels, and de-carbonization  targets (i.e. Net Zero & SBTi)
Compare carbon emissions against a chosen benchmark to understand the main contributors by sector, industry, and region
Compare the carbon intensity levels of different companies
"Both GS and many of our clients strongly believe that the financial services industry must play a pivotal role in building a sustainable future", said Anne Marie Darling, Head of Marquee Distribution. "Enabling our clients to make more environmentally accountable decisions, and commit capital accordingly, is an essential and urgently required next step in the global response. Marquee empowers our clients with robust analytics to measure and manage their risk. Through Carbon Portfolio Analytics we now allow clients to access these analytics through the critical lens of the carbon footprint."
Goldman Sachs is a leading global financial institution that delivers a broad range of financial services across investment banking, securities, investment management, and consumer banking to a large and diversified client base that includes corporations, financial institutions, governments, and individuals. Founded in 1869, the firm is headquartered in New York and maintains offices in all major financial centers around the world.
Source: Goldman Sachs