Access Bank becomes the 8th largest bank in Mozambique with acquisition of BancABC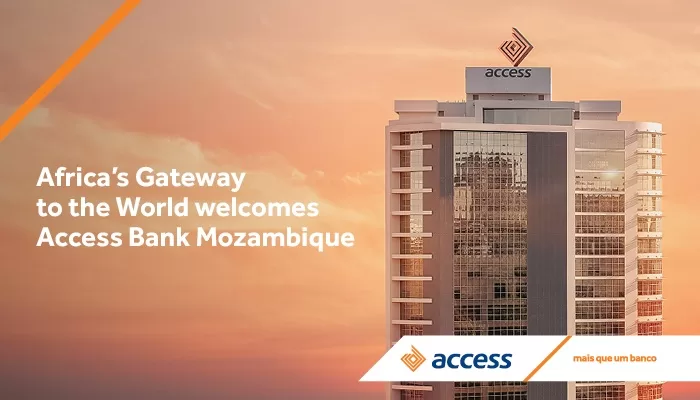 In less than a year of operating, Access Bank has risen to become one of the 8 largest banks in Mozambique with the purchase of Atlas Mara Limited and ABC Holding Limited. The purchase was effected through an agreement between the banks that allowed the strengthening of regulatory and financial ratios, resulting in a more robust capital structure and a bank with a more sophisticated and diverse service and product offering.
The process of the acquisition of BancABC also ensured that Access Bank Mozambique had a strong structure that supports its sustainable growth and allows the clients of both institutions to benefit from the advantages of being part of one of the largest financial groups on the African continent.
The transaction was subject to strict compliance with a number of procedures which, among others, include regulatory approvals from the Central Bank of Mozambique, local and regional authorities, the competition commission and other relevant entities.
 The purchase, followed by the merger, provided Access Bank Mozambique SA's customers with access to a wider network of branches and agents across the country, while BancABC's customers benefited from the improved digital capabilities and expertise in trade finance and international banking that Access Bank offers.
Through this transaction, Access Bank Mozambique and BancABC now play a more important role in the country's economic expansion, leveraging their contributions in the development of the country's entrepreneurial businesses and SMEs. At the same time, also relying on Access Bank's expertise in financing large, multinational projects, as well as various financial market activities.
With a structured and assertive expansion strategy, Access Bank has penetrated the Mozambican market with the determination to become one of the best players in the market. On 49 million customers and counting, Access Bank is the African bank with the largest retail network.
The Bank's vision, 'To be the world's most respected African Bank' constantly drives the Group to increasingly explore international markets from a Pan-African perspective.
Along with Mozambique, Access Bank has a focus on investing heavily in
the African economy and the well-being of the continent's population. Access Bank continues to expand its business activities across the African continent in order to grow and strengthen its position as the African Bank of reference in global banking.