A Truly Global Payroll Solution Must Offer User Language Preferences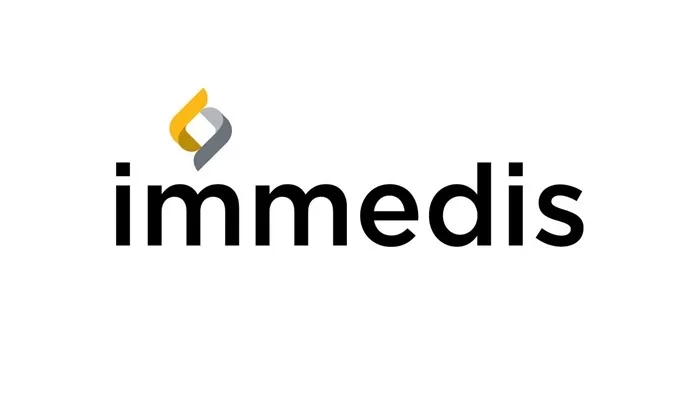 By its very nature, global payroll means that part of a payroll professional's day involves dealing with a variety of countries and languages. We currently provide payroll services in over 150 countries. Therefore it is an obvious and necessary step that customers can use our international payroll solution in their language of choice. Currently, we offer over 20 languages, including Arabic, Bulgarian, Chinese, Dutch, English, Finnish, French, German, Hindi, Italian, Japanese, Korean, Portuguese, Russian, and Spanish. Our goal is to surpass 22 (matching Netflix) by the end of the year. And since our platform is built around a framework for language packs, it is straightforward to add new languages, so we will reach this number with ease.  After this, we will work with our Customer Advisory Board to determine what other languages they need to maximize platform engagement.
When a customer accesses the Immedis Platform, they select from the drop-down menu which of the available languages they prefer to use.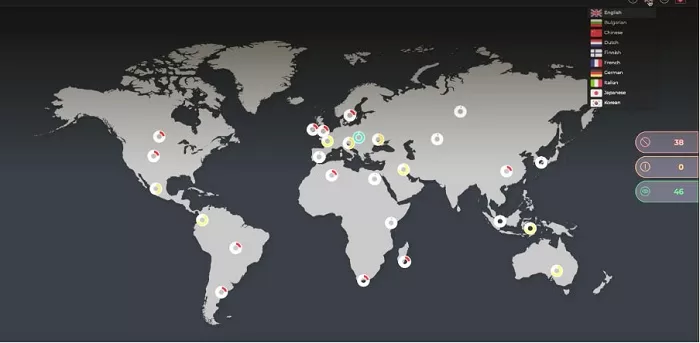 When the language is selected, the entire platform switches and those using it can start to work in the language they prefer. This means that in a shared service center or centers of excellence models, each person can select their preferred language, so you could have two people in the same section, one using the platform in French and the other in Arabic.
Why it is critical that you can operate your global payroll solution in multiple languages
Facilitates new market entry
As the trend for globalization continues to rocket, more and more companies are expanding internationally, whether through M&A or setting up new offices. While there are many hurdles to jump as you grow, having the ability to scale your global payroll solution is hugely beneficial. Apart from making it easier to use, it will also enable organizations to comply with local legislation. For example, in Japan, an employee's name must be listed in English, and in English, Kanji, and Katakana for statutory reporting with authorities.
Enables better collaboration across jurisdictions
Managing global payroll means working with people from many different countries, all of whom may not share a common language. However, with our platform's language capabilities, administrators could enhance their language skills and better support their local teams by learning basic payroll terminology. Understanding is the key to effective communication, and the ability to interact with colleagues in their native tongue contributes significantly to improved performance, especially if there is a problem.
Builds a shared understanding of technical terms
Payroll is a highly complex process, global payroll even more so, and there are several elements to even the most basic of payslips. Relying on Google translate to illuminate payroll terminology is far from ideal. A truly international payroll solution eliminates any risks associated with misinterpretations and affords customers precision and accuracy in shared communications around highly technical payroll language.
Increases usage of the solution  
One of the fundamental design elements of the Immedis Platform is our analytics and reporting capabilities. We believe payroll data is critically important to organizations. Having the ability to generate real-time reports essential for everyone from the C-suite to regional payroll managers is at the core of this approach. Developing and leveraging these reports depends on the customer so having the ability to perform these actions in multiple different languages leads to increased usage and optimization.
It's not just the employer who benefits; it is also every employee. Not only do we offer payslips to employees in their preferred language, when they access the employee portal, they can also switch to their preferred language. Again, this enhances the experience and increases employee satisfaction and usage, and cuts down on pay-related questions too, taking the burden away from the employer.
The adaptability of a multilingual global payroll solution means that when organizations operate payroll internally, they can run a French payroll in German without having to employ additional staff to oversee the translation or language issues. It also means that if your company utilizes a center of excellence model, it is not about finding multilingual payroll professionals or insist everyone speaks English but instead operating multiple country payrolls all through one local language. This means a business can run their global payroll from India with employees there using the system in Hindi but managing payrolls in Germany, Mexico, and Bulgaria.
Global payroll means managing and operating in multiple countries. Having the ability to work in a  global payroll solution that offers an extensive selection of languages is a prerequisite, and one we believe enhances the user's experience
Author info,

Richard Limpkin
Chief Product Officer at Immedis