How to ensure your employees are the right fit for your business?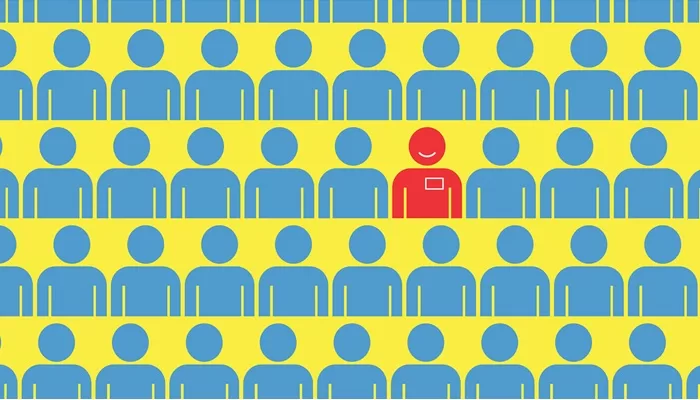 Technological developments have changed the world we live in today. Not only did they make it more fast-paced with new advancements happening daily, but they also made it simpler and more complicated simultaneously. While it made it possible to expand the talent pool of potential employees, it also allowed unqualified or even fraudulent people to sneak their way into the recruitment process. This is making it harder than ever to determine who is the right fit for your business, and who is trying to scam you over.
Luckily, the adoption of digital transformation into the recruitment process can help companies and agencies to determine who are the legitimate parties and who are the fraudsters trying to exploit them.
What is the right way to introduce potential employees to your business?
The onboarding process is essential in any business as it represents the official start of the relationship with your employees. After you have spent hours going through various CVs, checking the qualifications, trying to determine who has potential and who is not the right and conducting the interviews, it is time to introduce your employees into your business. Because you want to ensure you don't miss out on anything and that your potential employee is actually a legitimate party, this process can become long and tiresome with the long list of questions and documentation they need to fill out. Unfortunately, this can cause friction and result in loss of potential perfect employees.
Luckily the process is quite different when it comes to digital onboarding. With digital onboarding, they can quickly complete the sign-up process without causing any friction, while you still get all the necessary data for the company's database. By using modern data enrichment tools you can supplement these information with additional data from external sources and ensure they are indeed who they say they are.
While ensuring your employees are actually who they say they are was always an important part of the recruitment process, it has become essential now when remote work is a must and not an option. It allows you to quickly verify your possible employees are who they say they are and ensure you find the best possible match. At the same time, it saves prospective employees from standard onboarding processes that usually require a large amount of unnecessary documentation and take forever.
How does digital onboarding work?
Not every business has the same requirements for their digital onboarding process as they all deal with different types of online dangers. For example, an eCommerce business will have a more flexible sign-up process than a banking institution, as financial institutions need to perform more rigorous checks to ensure their clients are who they say they are. Can you imagine how many people would abandon the cart if they had to fill out lengthy documentation and submit their personal identification just to purchase a product or a service? At the same time, would you feel safe doing business with a financial institution that doesn't require any additional documentation or biometric information to create an account?
While there are differences in the severity of the digital onboarding process, the steps generally remain similar:
1.   Data is captured and inputted.
This happens when a customer signs up on your website or when an employee fills out their application. They fill out all the necessary information you need to confirm their identity, from their personal information such as an address, email, or phone number to the photo of their government-issued ID. Every business owner determines for themselves what is necessary information for their onboarding process.
2.   Their identity is verified.
There are various methods you can use to perform this check, from cybersecurity tools such as phone or email lookup or data enrichment to biometrics such as requiring users to take a selfie so you can match them to their ID. This is extremely useful when verifying prospective employees as data enrichment allows you to gather more information about them from external sources to confirm they have provided you with truthful data. By doing this, you can eliminate any candidates who do not meet your criteria.
3.   Their account is approved or blocked.
Thanks to the development of technology, the verification happens within minutes, reducing user friction and keeping your business safe at the same time. If you have discovered during the verification check that their profile raises some red flags, you can either ask them to provide you with more information or block their account altogether. If everything checks out and they don't raise any concerns, their account will be approved, and they can use your services.
Why should you switch to digital onboarding?
Digital onboarding is quickly becoming an industry standard for any business that wants to ensure customer satisfaction and continue to grow. Technology is changing our lives, and it is time we start embracing its benefits.
Compared to the standard onboarding, it is:
Faster and more efficient
More user-friendly
Client-centered
Has a global reach
Saves more time and money
Prevents fraud
Ensures the company stays compliant with industry regulations.
The best part of digital onboarding is that it is not a one-and-done process. It keeps verifying users' identities every time they return to the site or application to access your product or services, checking for any discrepancies. This helps you to ensure their account wasn't tempered within the meanwhile, significantly reducing the risk of identity theft or account takeover. Minimizing these risks is especially important when considering account takeover attacks increased by 90% in 2021 compared to 2020, becoming the second most important threat we can face. Not only will it help you keep your company, employees, and business safe, but it will help you to provide better service to your repeat customers as you will know their interests and requirements.
Conclusion
Digital transformation has changed our lives, with more and more companies transferring their business operations online and changing how they do business. With many activities now being conducted online, from shopping, studying, and banking to remote working, businesses need a quicker and more efficient way to introduce people to their products and services. This is where digital onboarding comes into the picture. Digital onboarding allows companies to quickly verify their users are who they say they are, reducing user friction and the risk of fraudulent activities making the process beneficial for customers, prospective employees, and businesses.