A Look at How Technology has Changed Slot Games in Online Casinos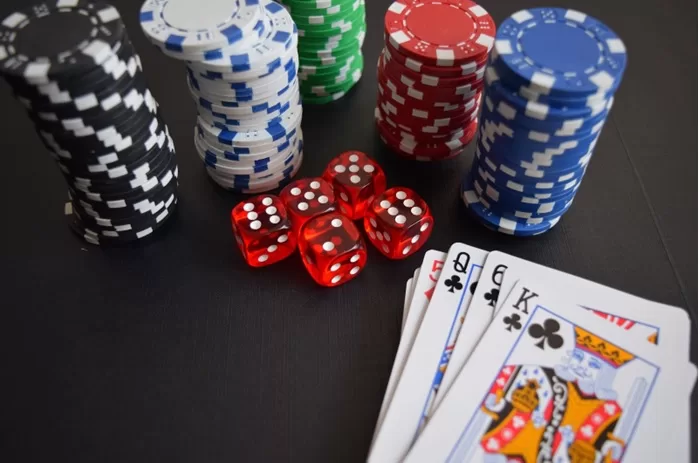 In recent years, one remarkable technological advancement in the online casino industry has arguably been the improvement of slot games like progressive jackpot slots. The slot games of today have undergone significant changes since they were first created in San Francisco in the 1890s. While most people argue that this advancement has more to do with mathematics than it does with tech, we are more concerned about how technology has inspired changes in online casino slot games. 
These games are considered one of the most popular games at online casinos due to their fun-filled design and ability to give large rewards. This article will look at how slot games have changed in online casinos over the years, all thanks to technology.
How it All Started
Around 1887 when Charles Fey manufactured the first slot machine, it had just three spinning reels with a total of five symbols and a maximum jackpot payout of 10 nickels or 50 cents. Today, we have more sophisticated slot games like the Fluffy Favorites Jackpot at Paddy Power Bingo that functions online without an actual slot machine and can offer more rewards than their predecessors. To the curious mind, the question becomes, "how did we get here?"
After Charles' Liberty Bell slot machine model, other manufacturers began to copy his design, and soon enough, slot machines became popular in casinos around the world. A few years later, in 1963,  Bally Manufacturing invented the first electromechanical slot machine named Money Honey. Money Honey could payout over 500 coins automatically without the aid of an assistant, and it led to the popularity of electronic games.
In 1976, the first video slot machine was introduced by Fortune Coin Co, a Las Vegas-based company. This video slot machine was first tested at the Las Vegas Hilton Hotel and approved by the Nevada State Gaming Commission after successful modifications to improve its performance. International Gaming Technology purchased the video slot machine in 1978, leading to the demise of mechanical slots. Instead of mechanical reels, video slot machines used computerized displays with graphical representations of reels.
How Technology has Changed Slot Games in Online Casinos
The introduction of video technology revolutionized slot games and gave online casinos the leverage to try out new game features and experiment with new slot game models. This technology has improved the gameplay experience and enabled slot game developers to design more slot games that are fun to play.
Mobile technology is another blessing to the online casino industry because it has contributed to the widespread acceptance of online casinos and their games. As a result of mobile technology advancements, slot games are now more accessible to people on digital devices 24/7. This has resulted in more convenience for players and better gaming experiences.
Modern slots function through pseudorandom number generators ("PRNGs"), making the games more transparent and void of external influence. This tech and mathematics innovation has made slot games more trusted, and players can enjoy fair gameplay.
Some individuals play slot games as an activity for leisure and recreation. The advent of immersive technologies like AR and VR simulates the feeling of playing slot games in land-based casinos and creates a heightened experience level. These added advantages, combined with the increased security of online casinos made possible by technology, have improved slot games and made them one of the most patronized online casino games worldwide.