How to Choose the Best Online Slot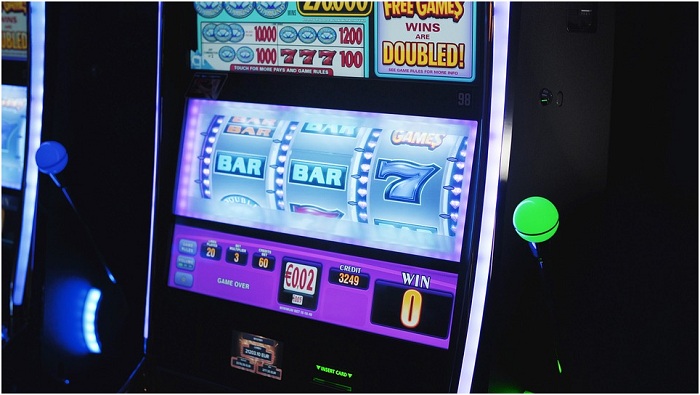 As the online casino world continues to grow, there are more and more slot games to choose from than ever before. Online slots are the beating heart of a casino, with most major operators offering more slots than any other type of game. 
Not all slots are created equal though, and knowing which ones might be best suited to you can be extremely difficult. Fear not though, we've put together this handy guide that will help you determine which slots might be worth taking for a spin. 
Range of Bonuses
One of the most important aspects when choosing an online slot game is the overall gameplay and the range of features on offer. If you are looking for an action-packed slot with loads of ways to win, then you might want to look at a Megaways title, for example.
Those who prefer old-school slot games will want to look for ones with more basic features, while those looking for big winnings may want to seek a game with a progressive jackpot or a similar feature. Of course, slots are always evolving, with developers embracing new technology and finding ways to entertain players.
RTP
RTP stands for return to player. This is the amount of money a player is likely to see returned to them over a period when spinning the reels. The RTP is displayed as a percentage and can often be found in the game's paytable. The average RTP in the industry is around 96%, with some slots being higher than this, and some being lower. As a rule, players will want to seek out slots with a higher RTP to boost their chances of seeing more money returned. This is similar to the house edge in popular games like online roulette and blackjack at www.neonvegas.com and other top casinos.
Mobile Capability
The best slots are so much fun that they deserve to be enjoyed on as many different devices as possible. When you are looking for an online slot to play, you will want to see if it can be played on a mobile device. This shouldn't be an issue, as the majority of online slots are developed using HTML5 technology, making them fully compatible with devices. You can find out more about HTML5 technology at techradar.com.
Some slots, however, may have a different design or gameplay features when they make the switch to mobile, so be sure to check this out before you play it for real money.
Volatility and Maximum Win
Volatility is a slightly more technical factor. This focuses on the amount of risk involved when playing a slot game about the potential reward. Slots with higher volatility will have bigger winning potential, but they will also require players to play for longer periods and gamble more. Low volatility titles, on the other hand, tend to give players smaller wins on a more frequent basis but don't offer the same big wins. Ramah.Traveler.com has this insightful guide to slot volatility.
The Developer
The more slots you play, the more you are going to learn what you like and dislike. Similar to having favorite actors or directors in the movies, players will also have favorite developers with online slots. Some developers will specialize in specific types of games, while some may offer stunning visuals and a more immersive gameplay experience.
Final Word
There are so many factors that influence when it comes to choosing your online slot game. Ultimately, the decision is going to come down to what kind of gaming experience you want. There are so many brilliant slots and online casino games to choose from that players will be able to find something that fulfils their needs.