5 Things Marketers Must Know Before Joining TikTok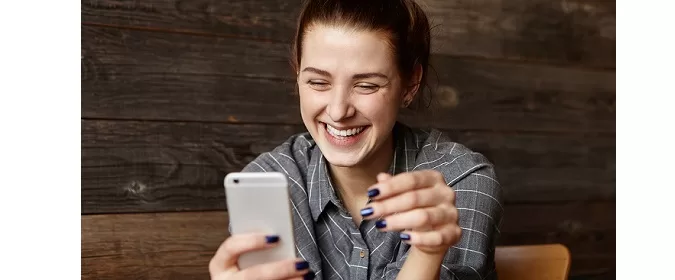 TikTok, although not so new anymore, still is a tricky platform to conquer for most marketers. Some think it's due to the younger audience that flocks around it that marketers don't know how to address them, but it's more likely because of the specific type of videos that go viral on the platform.
In most cases content that is created for other channels cannot be easily refurbished to fit on TikTok's agenda. Users will not appreciate the lack of effort and eventually the low engagement can turn into bad PR for the brand.
How to Succeed on TikTok
To avoid this from happening, each marketer needs to know the playground before joining in on the fun. One way to start getting familiar with it is by spending hours, if not days, on the platform monitoring what's happening, what's popping, and what's flopping.
Another way is reading blogs by people who have taken this one for the team – skipping sleep just to see more dances and challenges. For those still dipping their toes in the TikTok waters, here are some of the platform's basics:
TikTok videos can be 3-60 seconds long
Users can use the native sound of the video, pick a pre-recorded tune from the platform's library, or upload their own
Basic video editing is possible within the app as some templates and filters are offered
Users can browse a news feed that consists of the uploads by the accounts they're following or explore the 'For You Page', where new videos are shown based on previous interactions
One audience trend is clear – people on TikTok love to watch dancing
Now that you know what you're getting into, here's a look at some keys to stand out on the platform.
Content Is King
Jennifer Aniston broke all records by racking up a million followers on Instagram in a little over five hours. And we can see a similar craze of people following stars, sports teams, and brands they love all over social media. Sometimes they don't even care what their idols post; fans will comment, interact, and show support anyway.
The situation is different on TikTok, though. A couple of big names like Justin Bieber and Britney Spears have joined the platform in hopes of skyrocketing interactions with fans, but it's not really working out for them.
And even if they have a ton of followers on TikTok, it does not guarantee good results for the videos as well – at least not results that live up to the viral standards of the platform.
An interesting example here is the internet personality Emma Chamberlain. With about nine million followers on both Instagram and YouTube, but "only" five million on TikTok, she has mastered the art of completely splitting her content between the channels, showing a different side of her persona on each.
On YouTube she is very chatty and honest, making it very easy to relate to her. On Instagram she tends to highlight her style and character, and TikTok obviously is dedicated to dancing and people love it! The video of Emma doing the Renegade on Christmas has more than 18 million views.