5 Things to Remember Before You Buy a Water Flow Meter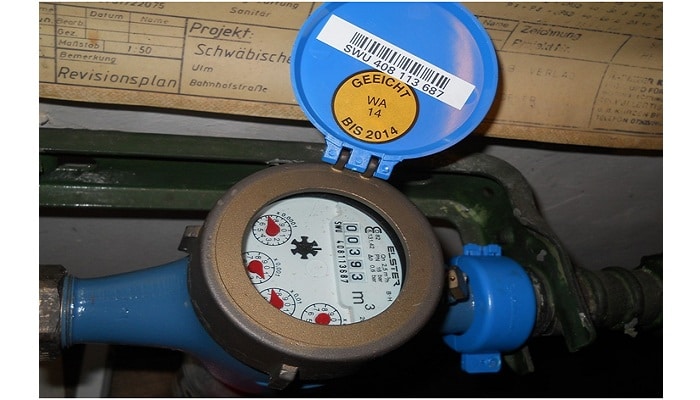 Water utility companies depend on accurate and reliable flow measurement meters as these are crucial to the overall water flow process. Regulatory agencies are also very specific when it comes to accuracy limits, that is why strict flow monitoring and reporting is a requirement to them.
The technology of flow metering is in constant change, improving gradually. As a result, a lot of types and styles of water flow meters have been born. One should understand that every flowmeter application is different from each other and the selection should not be dependent on its affordability or price. Although cost is an integral factor to consider, there are a couple of factors that are far more important to consider when choosing a flow meter.
Before we enumerate the list of things that you should put in mind before buying a flow meter, let's define what it is first.
Water flowmeter
A water flow meter is the one responsible for measuring a liquid's nonlinear, linear, volumetric, or mass flow rate. When planning to buy one, there are a few intangible items that a person should consider–plant personnel familiarity, spare parts availability, mean time between failure history, experience with maintenance, and the list goes on. A flow meter works as an instrument that monitors the real-time flow of fluid inside a pipe or vessel and controls the overall fluid volume. Using a couple of scales and a stopwatch, one can perform a simple one-off flow test and set the desired accuracy with the help of a container that will serve as a canister in which the liquid can flow into.
Now that you know what a water flow meter is and how it functions, below are some things to remember when finding the best flow meter for your work.
1. Understand how the whole process works
Before actually choosing a flowmeter, it is necessary to learn and understand how the whole thing works and why you'll need a meter for that process. Consult some plant operators during the designing stage to know the issues of access, calibration, and maintenance. Should the flow be totaled? Should the information gathered be submitted to the supervisory control and data acquisition system or be accessible on the internet? Your starting point should be knowing who will be in charge of using the flowmeter and be specific on how it will be utilized.
If you will only monitor liquid flow for a short period of time, digital water flow meters are one of the best options because of its cost-effectivity. Once the meter is programmed, the hot and cold water flow meter will provide users an accurate and customizable solution to record, monitor, and control processes without strictly supervising the whole process.
2. Determine the media being measured
One of the most crucial considerations when selecting a water flow meter is the media that it will measure. Temperature, conductivity, viscosity, and pressure can all affect different types of meters. The meter type and style will also depend on how clean or dirty the liquid is. Hence, the next step that you should take before buying a flow meter is to deeply understand the characteristics of the media that are to be measured. Information on the matrix should always be available for review when the meter is to be used in a pre-existing water facility.
For example, when dealing with drinking water systems, propeller meters are your best bet (especially when used in measuring and reading well water withdrawal). These velocity types of meters can measure liquids that contain a particular amount of dirt, iron, sand, and other impurities. On the contrary, they are not advisable when dealing with raw wastewater (which in most instances contains wipes and other stringy things) as it would destroy the flow meter.
Another type of meter, the electromagnetic one, is very precise when measuring or reading water, wastewater, and other conductive materials. This is because this type of meter has no moving parts that may break or corrode when they come in contact with water contaminants. There are various styles available for electromagnetic meters depending on the fluid that they're measuring. There's one for drinking water, sludges, and wastewater.
3. Ascertain the meter location and install it correctly
For the meter to give precise measurements, they should be placed in the best location and be installed properly. Even the most expensive one will give an erroneous reading when there is a mistake in the installation process. This typically occurs when a meter is "forced" into a pre-existing network or plant or when it is put on a tight site.
Flow Disturbances
To prevent disturbances in the media flow, most meters need a particular amount of straight run pipe. Pipe valves, tees, bends, and reducers can significantly impact the flow measurement, making it give incorrect measurements. Most of the time, straight runs can be designed appropriately in a new system. On the other hand, enough amount of straight runs can be difficult to get in constrained sites and pre-existing systems. If you're looking to reduce the incorrect measurements, you can use flow conditioners. Additionally, some meters may give more accurate readings than others when subject to these conditions.
Piping
The material, direction, and size of the pipe are all part of the selection process. For example, when you measure liquid, you should avoid having a downward flow. In some cases, systems are over-designed to adjust to the unforeseen needs of future growth. Most of the time, the pipe should be full to get an accurate reading.
4. Browse online and review any information that's available
Most of the data and information that you see on the internet can be useful. Hence, reading and reviewing will help in selecting the most suitable water flow meter for your work needs. There, you can compare a lot of things related to flow meters–electromagnetic flow meter, fuel meters, flow meter accessories, oil measures, measurement devices, and most importantly, the price for you to get the best deal available.
5. Speak with a couple of suppliers
Some flow meter companies set a meeting to discuss the users' needs for them to offer the best flow meter according to the project requirements and financial objectives. Consult with a number of suppliers and find one that's reliable with a high-quality system. If possible, find one who's internationally recognized to get outstanding knowledgeable support and aftercare service.