Is Your Product Packaging Outdated: Here's How to Tell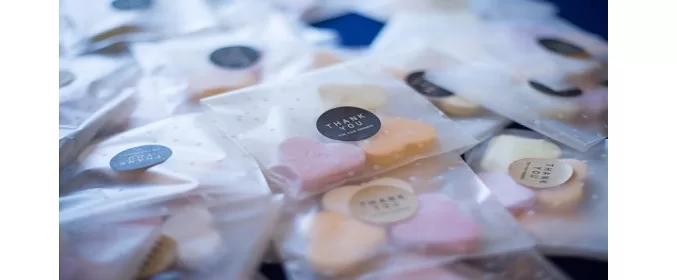 A crucial part of your brand's identity is the packaging you choose for your product. The packaging design you use deserves the same consideration as your marketing, production, and distribution. While this is true, there are many situations that packaging is chosen and then never looked at again. If you are in this situation, you may wonder how to tell if it is time to refresh and revamp your product packaging.
The good thing is this isn't something you have to guess. There are several signs that will let you know when it's time for you to improve the packaging that you use.
Retailers Are Complaining
Retailers, especially national chains, are under more and more pressure to stock only the highest-performing products. Shelf-space is valuable and if your product doesn't catch the attention of customers and make it to the register, it is costing the retailer money, rather than making them money. If you have heard from stores – even one – that customers don't like, respond to, or understand your packaging, now is the time to listen.
If your business specializes in selling jewelry to the general public, you need to focus on providing packaging that is both appealing and functional. Drawstring pouches are an ideal fit for the smaller items in your online jewelry store. Simple and elegant packaging, similar to what you will find in the Deepking Label – custom drawstring pouch platform, can help you make a good impression on a new customer.
The Color Palette of the Packaging Is Dated
Like music, graphics, and clothes, the colors you have used on your packaging may go out of style, too. A new "color of the year" is selected by the Pantone Institute each year. Check out the colors that you are using now, are they outdated? 
Another issue may be the font, as these can go out of style, too. When Beanie Babies were in high demand, Comic sans was a huge hit. However, today, customers won't respond to it like they used to.
Packaging Costs Have Gone Up
Did you know that packaging costs increase faster than inflation? The packaging process may no longer be the most efficient option that is available. Today's technological advancements have made the solutions, such as digital printing and shrink labels more affordable than ever before. If you think you are overpaying for your packaging or that your existing methods are not effective, now is the time to consider an alternative.
The Competition Has Changed
If the competition has changed the packaging they use and you are stuck with a more "classic" design, you are likely already behind the curve. Regardless of what you may think, consumers have taken notice. Brands that don't freshen things up from time to time may be perceived as having stale products. Make sure you take steps to ensure this doesn't happen.
Changing Market Values
In the beginning, when you first launched your product, it may have made sense to include a picture of your company's founders on the label. However, today's consumers are looking at different criteria than the consumer from ten or even five years ago. 
Now is the time to consider creating a label design that will highlight elements like the ingredients in your product, where the materials are sourced, or a social media handle that will encourage consumers to interact and engage more with your brand.
Does Your Current Product Packaging Need to Go?
When it comes to the product packaging you use, there are more than a few things to consider. Be sure to consider the factors here and be prepared to make updates when needed. By doing this, you can feel confident that your products will be popular and that consumers will take notice and continue to buy them.