4 Stylish Fans for a Cool Home in Summer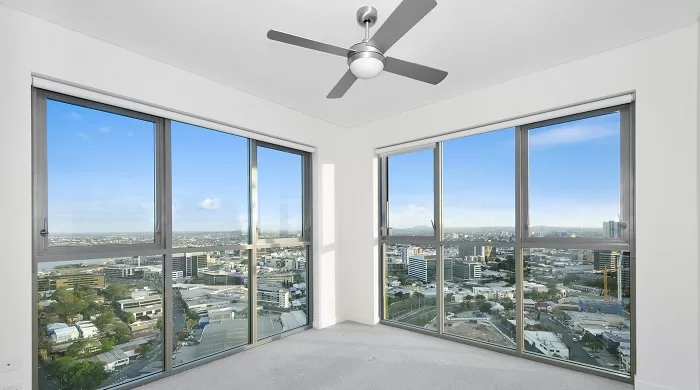 It's almost peak summertime, and everyone likes some light and cool breeze during this time in their homes. But to keep up with ongoing trends and fashion, people also aim at getting the perfect ceiling fans that fit the aesthetics and style of the area they are to be placed in. In today's world, fans come in all types ranging from fans with four blades and remote controls to wooden blade fans. This includes different shapes, sizes, blades, technology, and energy efficiency. If you are a homeowner who has taken up the project of buying a new ceiling fan or replacing an old one, this guide will help you spot the most stylish fans for your cool and aesthetically pleasing home this summer.
New York Madison Pine Wood 1300mm
This is one of the trendiest fans today. This fan has a strong 16 pole motor. It also has a sophisticated wooden texture look and provides great ventilation with the four blades. This is a great option to match homes with specific aesthetics and blend in with the theme.
Specifications
Air Delivery (CMM)- 230
Speed (RPM)- 320
Power consumption- 78W
Ferrari Pedestal 50CM (500mm)
This pedestal fan is great for ventilation and is handy due to its portable nature. It has a heavy duty motor that gives great airflow and has a heavy metal body with metal blades for stability and durability. It's a great fan for open areas and has good speed. It's a great fit for outdoor and open-air areas like gardens and terraces for a cool breeze.
Specifications
Air Delivery (CMM)- 130
Speed (RPM)- 1400
Power consumption- 145Watts
New York Tiffany Alice White 1.2M (1200MM)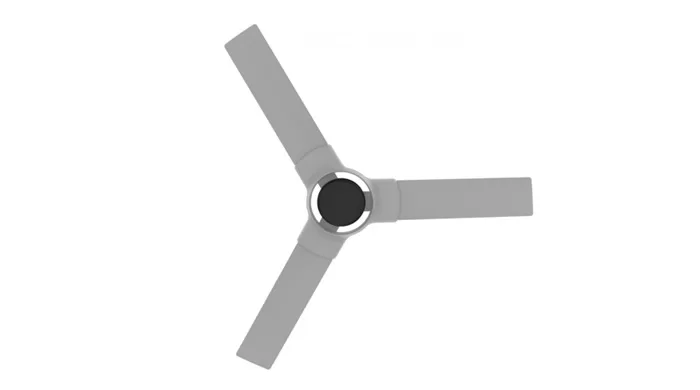 This is an energy-efficient fan as it uses only 50% energy and power compared to other fans. Powered by BLDC Motor, it is a part of the whisper series, which provides low noise generating technology with the high speed. It is complemented by a stylish and trendy look. The blade size is slightly increased to give a great amount of airflow in distributing it equally throughout. This fan can be a great addition to your bedroom or living room!
Specifications
Air Delivery (CMM)- 230
Speed (RPM)- 330
Power consumption- 35W
Noise- 55dB
Vento HS Exhaust Fan 23CM (230MM)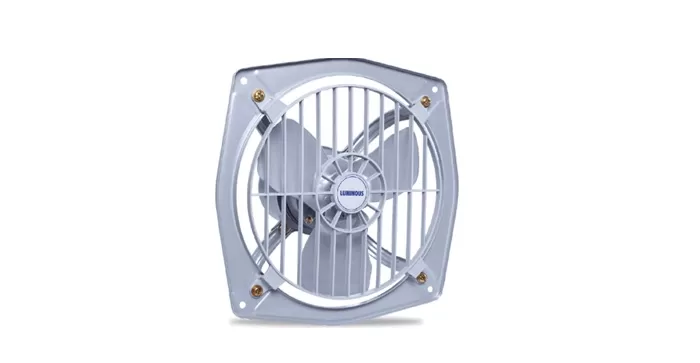 This Exhaust Fan is from the brand Luminous. It has a high-speed, powerful motor with high air thrust. It has specially designed metal blades and a sturdy bird guard for proper ventilation in the room. Its powder-coated finish makes it clean for longer and is especially suitable for kitchens, bathrooms and restaurants. It's one of the essentials that every homeowner needs in their home.
Specifications
Air Delivery (CMM)- 1050
Speed (RPM)- 2600
Blade Material- Metal
Number of Blades- 3
There is a huge variety of stylish fans to complement every nook and corner of your home this summer. The range of trendy fans from Luminous can satisfy your requirements perfectly for every part of your house, whether it's the living room and bedroom or the washroom or kitchen. Happy Shopping! So, stop your search, and head on to the Luminous website without any further wait.