17 Long Shelf Life Foods You Can Stock Up On For Any Emergency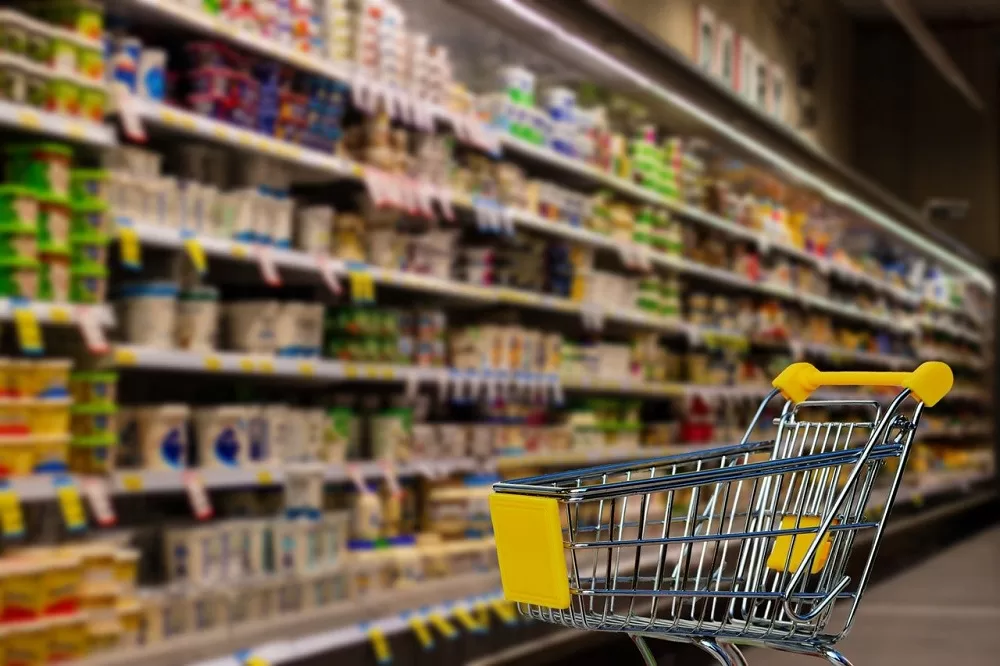 Humans never know when a natural disaster can strike in our lives like cyclones, earthquakes, tsunami, or pandemics like in recent times. During these emergencies, people often face survival problems like scarcity of food, clothing, etc. To avoid such crises or cope with such disastrous situations, it is always recommendable that every person must be prepared with a long shelf life.
Food is the essential thing that a living being needs to survive on this Earth. So, when facing crises, it is always advisable to stock up your shelf with long-life foods. Some of the emergency foods are as follows:
Chocolate
Chocolate is many people's favourite treat. Dark chocolate is also very healthy for you. There are many chocolate brands you can go with. Always try to choose the ones that have less sugar.
Crackers and Biscuits
The crackers and the biscuits are one of the long-lasting foods that can be kept on the shelves.
Coffee and tea
Coffee and tea can last for months and even up to a few year under the right storage conditions. There are many tea and coffee brands you can choose. It's always a good idea to have coffee and tea available in your pantry all the time.
Oats
Oats are the easiest to make and nutritious food with all the essential nutrients present. It can be kept for a long term without any difficulty, and it does not get destroyed easily. So, it can be regarded as long-life shelf food.
Mac and cheese
You will find much instant mac and cheese in the market. This food can be frozen and kept for months according to Kitchenous.com. It is easy to thaw and prepare, you need to put it in the microwave or boil it, and your mac and cheese is ready to eat.
Canned meat
Canned foods are very easy to store for an extended period. The food is already prepared. You need to open the can and enjoy your meal. Some popular products include tuna, salmon, chicken, sardine, etc…
Dried fruits
It's always a good idea to eat fresh fruits and vegetables as they are rich in vitamins and can help boost your immunity. However, it's not possible to store them for a long time because they usually go bad within a few days or weeks. Dried fruits like dates, palms, etc. do not get expired quickly, you will find many packets of dried fruit in the market. It would be best if you kept them.
Popcorn
Popcorns packets are available in the market and can be stored. In an emergency, it can be cooked quickly, you can just put it in the microwave, and it is done.
Tuna pouches
It is a very nutritious food and can keep on your shelves. The pouches contain fish meat, which is necessary to get the right nutrition. Many food companies might add additives to make processed foods last longer, so be sure to choose the healthier brands with the least addictives.
Nuggets
You will get vegetables and meat nuggets quickly in the market. These cold foods can be stored and later fried and served to eat.
Soups
You can get a lot of Soup pouches from the market. These soups have many veggies, meat, etc. you need to boil in water, and your soup is ready.
Rice
For centuries, rice can be stored in a big can. You need to keep it safe so that you can use them in emergencies. Rice never gets destroyed unless attacked by rodents. So, keep them safe on your shelf.
Cereals
Cereals are also crucial for survival food. It also cannot be destroyed unless attacked by rodents. You need to keep them on your shelf safely.
Powdered Milk
Since milk cannot be stored for a long time, it is wise to have powdered milk on your shelf. Then you can use them and get the nutrition value during the emergency times.
Navy beans
Beans contain a lot of protein and fiber, which is essential for your body. The navy beans can be stored for a long time. Hence, you should buy them and keep them in a protected place.
Canned fruits
These are processed fruits which can be stored for a long time. Even though they have little nutrition value, it is still good to save them on your shelves.
Pre-cooked food
Pre-cooked food are the lifesavers. If you can keep pre-cooked food in your fridge, you need to heat it and enjoy your meal during a calamity.
Humans have to adapt to the change that they face during emergencies. It is not the strongest or the fit person who can survive but the person who has the urge to survive. So, to live through these difficult times, you must stock up your shelves.