The Case for Editing: 9 Tools to Make Every Essay Impeccable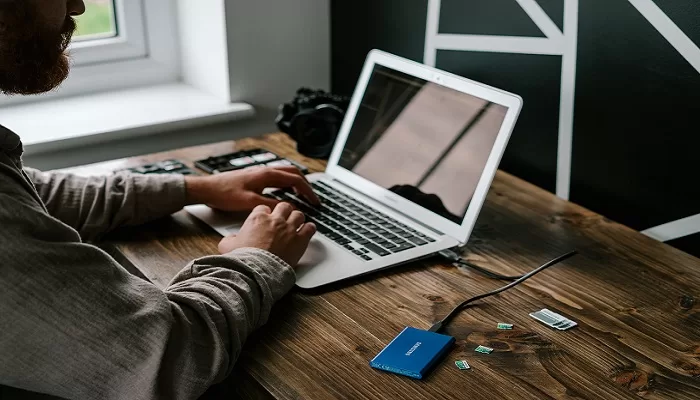 Many students claim that editing is far more difficult than writing. It is true, in part. When writing, your only duty is to create content based on your thoughts, ideas, and opinions. When editing, you need to format this content according to all the existing requirements and standards.
These adjustments often take lots of time and effort. For example, a student should pay attention to different things from margins and spacing to grammar and structure. Shaping your thoughts by adding transition words and logical connections to them is also quite difficult.
However, editing is still an essential part of the writing process. You must do it step by step to ensure your paper deserves the highest grade. If you feel lost, the following tools will help you know what to do.
EssayWritingService
Essay writing services not only help in writing essays but also contribute positively to the editing process. Custom essays service employs the best professionals in each major who have advanced academic writing skills and know exactly what teachers expect from students.
EssayWritingService Canada is extremely helpful if you do not have time to complete a high-quality proofread on your own. Also, the service's writers can assist students in tailoring their works to certain standards existing in the industry. Individual requirements imposed by professors are also not a problem for these writing gurus.
Grammarly
Grammarly is a reputable company providing online essay editing services worldwide. It helps students detect the most common mistakes in grammar, spelling, style, and punctuation. Its greatest advantage is that you only need several seconds to check the entire paper.
Grammarly not only highlights the wrong phrases, structures, or words but also makes suggestions on how you can improve the text. In other words, you can have your own automated proofreader for free with just the basic features. Should you need more advanced functions, you can always subscribe to a Premium account.
Hemingway App
Students should also care about readability when they submit their papers. You do not write for yourself; you write for others to read and understand your position. That's why you must ensure people get exactly the same message you intended to send.
Hemingway App can help you with this mission. It suggests sentences and words that make reading complicated. You decide how you can edit those parts for a reader not to get lost in the long sentences and complex terminology.
ProWritingAid
This tool works similarly to Grammarly. It also provides grammar checking, style editing, and writing mentorship services. You can add its plugin to Chrome and enjoy its free services. Also, you can purchase a subscription for a more advanced set of services.
The mission of this tool is to strengthen your writing through suggestions and examples. It also helps writers find better words, selecting vocabulary that meets the style. If you want to go on learning writing, the platform has lots of quizzes and videos to use as tutorials.
Ginger Software
The goal of this tool is to ensure you become a better writer with every new piece of content you submit.
Ginger is recognized as one of the world's best grammar checkers. It is free of charge as a plugin but offers only basic features. If you want to get really professional help, we recommend you create an account. There are often sales and discounts available, so it won't cost a lot.
WebSpellChecker
If you want your editing and proofreading to reach an ultimate level, try WebSpellChecker. This tool is unique in terms of helping you create texts free of spelling and grammar mistakes. However, it is also known as one of the best style checking solutions in the market.
WebSpellChecker promises easy integration and offers its services in over 160 languages. If you face any issue with installation or usage, its customer care service is always ready to help. You'll definitely find editing with WebSpellChecker to be a pleasing experience.
Plagiarism Detector
Obviously, you can't submit your paper without running it through a decent plagiarism checker. Anti-plagiarism policies are so severe at colleges and universities that you can't ignore this step. Today, this is an obligatory part of the editing process.
Moreover, it also takes less than a minute to check your text. If the software detects similarities, it highlights them and suggests the best way to reference the resource. You choose whether to paraphrase the part that looks plagiarized or to make a reference to the original source.
Citation Machine
Every teacher who uses essays as a tool to evaluate students' knowledge and skills also hopes to teach them to reference. This is why using external sources is very much required in academic writing. You should learn the way you can use the ideas of other people in your work.
To do that, you can use the Citation Machine tool. Students find it difficult to reference their papers in a certain style (APA, MLA, Chicago, etc.). This tool generates the correct citation in seconds. You only need to insert the available information and choose the referencing style you need.
Google Docs
You can edit your paper collectively by using Google Docs. This tool is universal, and it serves different purposes. Also, when it comes to sharing, you can share a link with a teacher, mentor, or friend. They will get access to reading, commenting, or editing your work.
Google Docs is a great editing tool because it allows access to any writing material everywhere anytime. You do not have to install any software. The whole set of features is available in your browser. They have recently added a referencing feature, so you can even use the in-built one to create references and citations!
Final Words
Editing is a complex process. That is why different tools are being created to make it easier. Fortunately, these instruments indeed allow students to save time since they do not have to read the same paper over and over, looking for a mistake.
However, proofreading is still needed because it helps to improve some parts, making them easier to read. Without editing and proofreading, students risk getting a lower mark for the inability to convey the right message.