Advantages of Enrolling for an Online Course in Statistics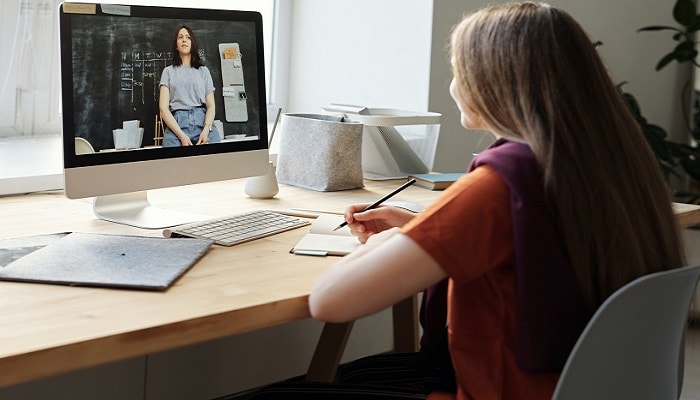 Online education is the trendy and current learning mode for most students in colleges, universities, and corporate companies. The most significant advantage is the platform's accessibility on the condition that you possess innovative tools and technologies. It has led to a drastic change in training and performance.
For statistics students, it is possible to learn more in the comfort of their homes. When they need any clarification, it is easier to get statistics assignment help; it guarantees better academic performance. Of course, this kind offers affordability, flexibility, accessibility, and various educational and professional opportunities.
When students want to experience a blend of learning, they can enroll in hybrid courses. It helps in having a combination of classroom instructions and online learning. Students can interact with their professors and peers, and the virtual environment offers a great online learning platform.
Below are some of the advantages of online courses for statistics students:
Flexibility: Most students love this mode of learning since they can benefit from scheduling flexibility. Some courses can offer the opportunity to start a course immediately, unlike traditional learning, where students need to choose a course before starting the next phase. With online courses, it will run asynchronously to offer maximum flexibility. They have the option to collaborate with the other students and tutors during virtual office hours. The advice is to research all the requirements before signing up for the online course.
Affordable Rates: The costs become less when you do not need to pay any housing or meal plans. You will be able to save money and time without commuting. Other savings include cheaper textbooks since learners use digital versions. Students need to have enough credits and hence can apply for financial aid like loans and grants.
Comfortable Learning Environment: Students can study anywhere in the world and complete their course. This allows the students to look for what suits their schedule. Students need to concentrate, have focus and a reliable internet connection, and avoid any distractions. When at home, look for a study space with a computer and all the reference materials.
Pacing Options: All students need to know about the basic terms like asynchronous, where the course does not need scheduled meetings. The students can complete all their work at their convenient time and complete all their assignments. Synchronous means that students need to attend online courses and set meeting times. They can lean via zoom or video conferencing service.
Geographic Flexibility: Students have the chance to study from anywhere in the world. Most colleges and universities will offer online degrees, and students will not need to relocate. You will not have any extra expenses when studying from any location. Flexibility saves money, and you will not have the exposure to the different cost of living. This arrangement brings about emotional well-being and less exposure to stress.
Career Advancement: The degree earned helps in advancing your qualification that guarantees promotion and increased remuneration. You can study while still working, and this helps in advancing your skills and knowledge.
Improve Technical Skills: Online learning helps by sharpening the technical skills that you will need for the job. The skills will help learn about software, know about researching, and better communicate via discussion boards and teleconferencing. Most employers will demand such skills, and more positions will come up for workers with practical skills in their resume.
When most statistics students enroll for these courses, it is because of flexibility. This mode of learning is economical and convenient and saves both time and money. In case you need to juggle between your work schedule and studies, online courses are the best option.