Zillow Real Estate App Adds New Features for Agents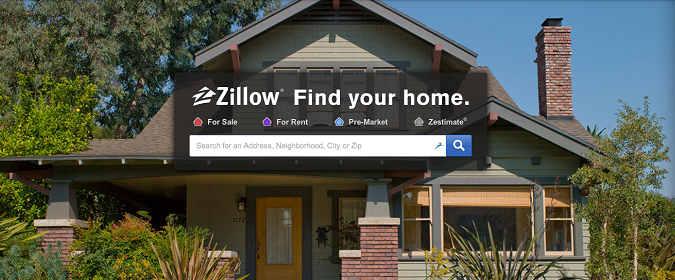 Designed to help agents be more productive and effective, Zillow's new features integrate seamlessly into the existing Zillow Real Estate App
SEATTLE, Nov. 6, 2014 /PRNewswire/ — Zillow, Inc. (NASDAQ: Z), the leading real estate information and home related marketplace, today announced it has introduced several new features to the existing Zillow® Real Estate Application exclusively for Zillow Premier Agents and agents who have a free Zillow profile. The new features are designed to help agents respond faster and more effectively to new contacts they receive from Zillow, and allows for agents to easily manage their Zillow contacts, profile and listings on their mobile device.
"We have put an extensive amount of thought into how to make agents who use Zillow more successful through technology," said Greg Schwartz, Zillow chief revenue officer. "Real estate is a mobile-dependent industry, and agents aren't always near their desk or office. These new features allow agents to manage and respond to inquiries even more quickly from their mobile device, where ever they happen to be. We wanted to make this a convenient transition for our users, so we built these features into our existing app so there's no need to install a new app."
To access the new agent-specific features, users need to download the free Zillow Real Estate App or update their existing app to the most current version. The features are enabled simply by agents signing into their app with the credentials that are linked to their Zillow profile. The updated Zillow Real Estate App is available from the iTunes or Google Play app stores.
New Features for Agents:
Push notifications: Sent directly to the home screen, Push Notifications alert the agent the instant he or she receives a contact from Zillow. A single swipe presents options to call or text, enabling agents to follow up immediately.
Quick emails: This feature allows agents to save custom email templates by inquiry type, so they can tailor messages to home buyers within a certain price range, ZIP code or any other differentiator they choose.
Auto Responder: With one click, agents can enable an instant response when they know they won't be able to follow up immediately. The Auto Responder message is fully customizable and easy to edit.
Request reviews: Now agents can request reviews straight from their mobile device when the timing is just right – like at closing, right in front of their clients. Review request text is fully customizable, and requests to multiple clients can be sent at once.
Upload past sales: Keeping past sales updated is now easier than ever. Agents can upload past sales whenever they have a few minutes to spare by simply entering the address and clicking 'Add sale.'
Agents can search and manage all contacts received from Zillow directly within the app. They can enable drip campaigns, forward contacts to colleagues, leave a note about each contact, and more.
Agents can add photos, open house information, or price changes to existing listings, and
Premier Agents can post Coming Soon listings directly from the app.
About Zillow, Inc.
Zillow, Inc. (NASDAQ:Z) operates the leading real estate and home-related information marketplaces on mobile and the Web, with a complementary portfolio of brands and products that help people find vital information about homes, and connect with the best local professionals. Zillow's brands serve the full lifecycle of owning and living in a home: buying, selling, renting, financing, remodeling and more