Cityscape Global Sees Visitor Attendance Grow By 42% to over 47,000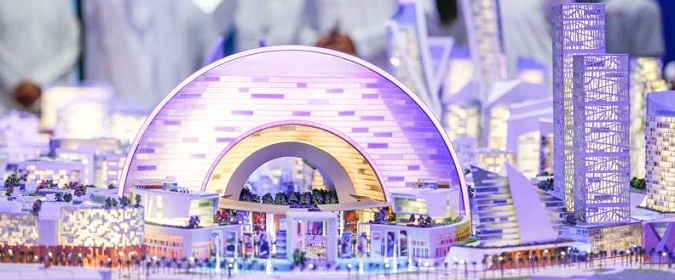 Dubai, UAE,  Cityscape Global has seen a 42% y-o-y increase in local and international visitor attendance as a number of major developers announced over 27 mega projects during the three days of the show last month.
As pre-show figures forecasted, Indian nationals made up nearly a quarter of the exhibition's visitor attendance (22.6%), followed by Pakistanis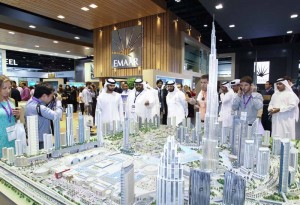 (9.4%), UAE Nationals (7.3%) and British citizens (7.1%). According to recent figures released by the Dubai Land Department, the total sum of investment in the first half of 2014 from Indian nationals into the Dubai property market exceeded USD 3 Billion, highlighting the strengthening investor confidence in the property industry.
Wouter Molman, Director of Cityscape Group, said, "On this occasion I will let the figures speak for themselves. A 42 per cent increase in visitor numbers, and over 5,000 investors attending the show is a real testament to the current strength of the local property market. The sheer amount of projects that were announced over the three day event also reaffirms Cityscape Global's position as the undisputed barometer for the region's real estate market.
Notably, more than 53 per cent of our visitors were there to look for real estate investment opportunities or buy a home, and over 75 per cent of investors in attendance had buying power of USD 5 million upwards."
"Following the success of Cityscape Global 2014, we are planning to further grow the event by 25 per cent next year to accommodate the unprecedented demand we have received in recent weeks." added Molman.
In terms of GCC investment, UAE nationals made transactions worth USD 3.4 billion in to Dubai's property sector during the first half of 2014, representing twice the USD 1.7 billion invested by all other GCC nationals combined.
The strong international investor presence at Cityscape Global was bolstered by two new additional international pavilions from Palestine and Bahrain, while the Turkish pavilion held the largest number of overseas exhibitors with a total of 30, covering 2,100sqm of exhibition space and a 22% increase on 2013.
Khaldoun Saleh, General Manager at Wahat Al Zaweya said, "We were extremely happy with the attendance at Cityscape Global, and used the show as a platform to showcase our eco-friendly, self-sustainable, mixed – use community, which covers 22.7 million sq.m in the Faqaa corridor of Al Ain region. The project gives the opportunity for locals to gain a freehold title, and becomes an ideal weekend getaway destination for local Emiratis."
Looking forward to the next Dubai event under the Cityscape portfolio, the 2nd edition of NextMove Live will take place from February 19 – 21, 2015 at the Dubai World Trade Centre.
"Following its successful launch in response to the high demand and new supply of real estate units, NextMove Live, the UAE's leading residential property show, will once again offer first time buyers the ideal place to buy their apartment or villa, while allowing seasoned investors the opportunity to add to their existing property portfolio." said Tsitsi Lynn Makuni, Exhibition Director of Next Move Live.
Wahat Al Zaweya is among the confirmed exhibitors for NextMove Live 2015. "We are almost in the last phase of our project, and we will use this crucial showcase as an opportunity to engage more with our end users" commented Khaldoun.
"NextMove Live also offers buyers the answers to any questions related to buying a property, particularly as the event offers them thousands of properties plus hundreds of brokers and mortgage products to choose from." added Makuni.
Cityscape Global 2014 was supported by the Foundation Sponsors Emaar, Dubai Properties and Nakheel; International Strategic Partner Property Solutions; Gold Sponsor Tourism Development and Investment Company (TDIC); Project Marketing Sponsor Aqua Properties; Official Architect Architecture & Planning Group (APG); Official Broker Trisl Real Estate; Official Mortgage Provider Abu Dhabi Finance; Silver Sponsors Apex Real Estate Development L.L.C. and Tecom Investments; and Property Registration Trustee Partner Tamleek Property Transfer.