Your guide to passing go with Monopoly Live!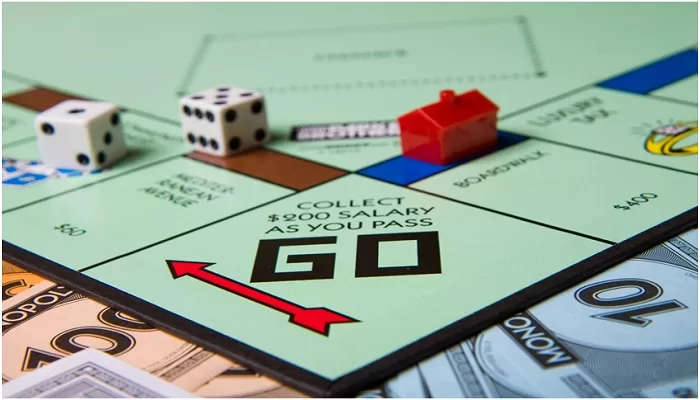 Online casino games can come in various shapes and sizes, with sites hosting not just the classic games like Poker and Blackjack, but providing you with gameplay that can transport you to new places and allow you to discover new worlds.
In fact, there are so many exciting live casino games online at Griffon Casino that it can be hard to know where to start, but if you love the classic 1935 board game Monopoly, then we've got the perfect match for you! Arguably one of the most popular aspects of online casino gaming, this Wheel-of-Fortune live dealer game is based on all the best bits of Monopoly, and can even provide you with the chance to come face-to-face with Mr Monopoly himself! Read on to find out more…
Monopoly Live
The perfect fusion of live casino gaming and augmented reality, Monopoly Live boasts bonus games, multipliers and so much more. Before you can embark on your journey around the famous board to pass go, the live dealer will spin a prize wheel in the hopes that it lands on the segment you've predicted.
The wheel
The wheel is made up of different segments, with multipliers worth anything from 1x to 10x your bet. You could win instant payouts, or you could land on Chance segments. There are two yellow Chance segments on the wheel, and landing on one of these will summon Mr Monopoly in augmented reality. He will show you your Chance card, which will be either be an instant cash prize or a multiplier bonus. There's also segments on the wheel that could enter you into a bonus game, where you'll experience a 3D virtual world that's based on the board game.
Bonus game
In order to enter the bonus game, you must have bet on 2x rolls or 4x rolls. If the wheel lands on either of these segments, you'll enter a virtual version of the iconic board game with Mr Monopoly himself as your tour guide. Much like the traditional Monopoly game, if you roll a double, you'll receive an extra turn. As you roll, Mr Monopoly will make his way around the board, where you'll find Chance and Community Chest cards, houses, hotels and even penalties like Super Tax and Jail.
Streets along the game feature different values and prize multipliers, with streets like Park Lane and Mayfair offering the most lucrative multipliers. These will then be combined with your stake to determine your bonus prize at the end of the round.
The live dealer
You can embark on your Monopoly Live adventure from 0.10 credits to 5,000 credits, depending on your bankroll, and gameplay can be accessed from any device, at any time, and anywhere you have internet access. When you enter the game, a real-life human dealer will be waiting to guide you through, hosting from a professional casino studio in real-time, so you can rest assured that the spin of the wheel is kept fair and gameplay remains fun for everyone.
—
So, do you think you have what it takes to pass go, avoid landing in jail and boost your bankroll – in real-time? There's only one way to find out!
—
Gambling can be addictive, please play responsibly.
Click HERE for more info.