World-class Buncombe stars at the Nürburgring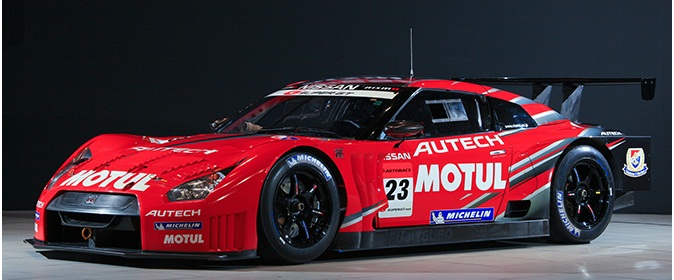 Jet-setting Nissan racer dominates opening stages of Nürburgring 1000kms

GT Academy stars face toughest test yet at a rain-drenched Nürburgring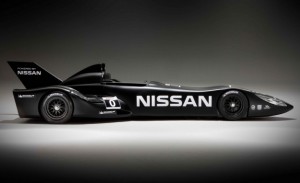 NÜRBURGRING, Germany – Nissan's Alex Buncombe put on a world-class performance at the Nürburgring in Germany yesterday, after jetting in from Australia where he did a great job in his first V8 Supercars race one week ago. The British racer has been mentor to all of the GT Academy winners since 2008 and at the season-closing Blancpain Endurance Series race it was clear to see why they all learn so much from him.
The Nürburgring 1000kms had to be started under the safety car due to heavy rain. After seven laps of circulating behind the safety car, the pack was released and by the end of the first racing lap, Buncombe had already moved from 13th to ninth. Wolfgang Reip in the sister Nissan GT-R NISMO GT3 also got away well from 14th and had made his way up to 11th position.
In difficult conditions, Buncombe showed his class and continued to move up through the field, reaching fourth place overall and first in the Pro-Am class by the end of the first hour. After a quick stop, he was pitched into a close battle between three cars for positions two, three and four. As the rain got heavier, Buncombe scythed through the traffic and took the race lead, which he held until he pitted after two hours of impressive driving.
"The team handed me a fantastic GT-R this afternoon," said Buncombe. "We went for a full wet set-up and it paid off as the car felt so consistent throughout my run.  I think my lines looked a bit different to everyone else's but it all worked a treat."
After getting a good start in the No.35 GT-R, Wolfgang Reip dropped back a little to 13th place during his run and handed the car over to Katsumasa Chiyo for the middle section of the race.
"Today was my first start under a safety car so I didn't want to take risks," said Reip. "I was cautious in my battles so I lost out a little at the start. Once I was alone my speed was good, and I'm pleased to say that during my second stint things were much better. I felt more confident and enjoyed some good battles and took more risks."
At the half way mark of the race, Chiyo was sitting in a comfortable ninth place and fourth in class, while Florian Strauss had taken over from Buncombe in the No.80 GT-R. This was Strauss' first race in fully wet conditions, so he was naturally cautious when he first took the wheel.
"I struggled a little at the beginning," he said. "But once I found a good rhythm I was able to catch the Ferrari and Mercedes in front of me.  I tried to pass the Mercedes but he turned in on me, which damaged the front corner of the car and gave me a vibration to deal with. I was pleased to have the class lead, but unfortunately right at the end of my run I lost it under braking for turn five and had to spend a couple of minutes in the gravel. I wasn't happy with myself for that. Physically my stint was great but mentally it was a new challenge for me to concentrate so hard for so long."
The No.35 GT-R was now back in the hands of Reip who completed his second run before handing over to Portugal's Miguel Faisca. He had a good run and took the car all the way to the checkered flag where he finished in 13th place overall and sixth in the Pro-Am class.
The troubles weren't over for No.80, but GT Academy's 2013 U.S. winner was about to have his moment in the spotlight.
Nick McMillen jumped onboard No.80 with two hours to go. Unfortunately for Nick the car developed a gear selection problem, which necessitated a few trips to the garage and put it out of contention for the top places.  Nick took all this in his stride though and delivered his best performance of the season.
"I decided I needed to get more aggressive, right from the start of the race weekend," said McMillen. "I watched a lot of onboard footage and studied a lot of telemetry before my run and it paid off. The car felt almost perfect and I had the confidence to push hard.  It felt good to know all of my work was finally paying off."
"Everyone thinks that our academy drivers have unlimited testing, but the reality is that we are constrained by budgets as much as anyone," said Darren Cox, Global Head of Brand, Marketing & Sales, NISMO. "These guys work extremely hard off track, in simulators, on PlayStations and by poring over YouTube videos of onboard footage. Nick sat watching Al's live onboard feed for the first two hours of the race. Going from gamer to GT3 racer is a huge challenge, and we saw today that some of them really rise to the challenge. This may be the end of the Blancpain Endurance season but we still have some surprises to come."