Wine.com Partners With Penfolds to Sell the World's Most Expensive Wine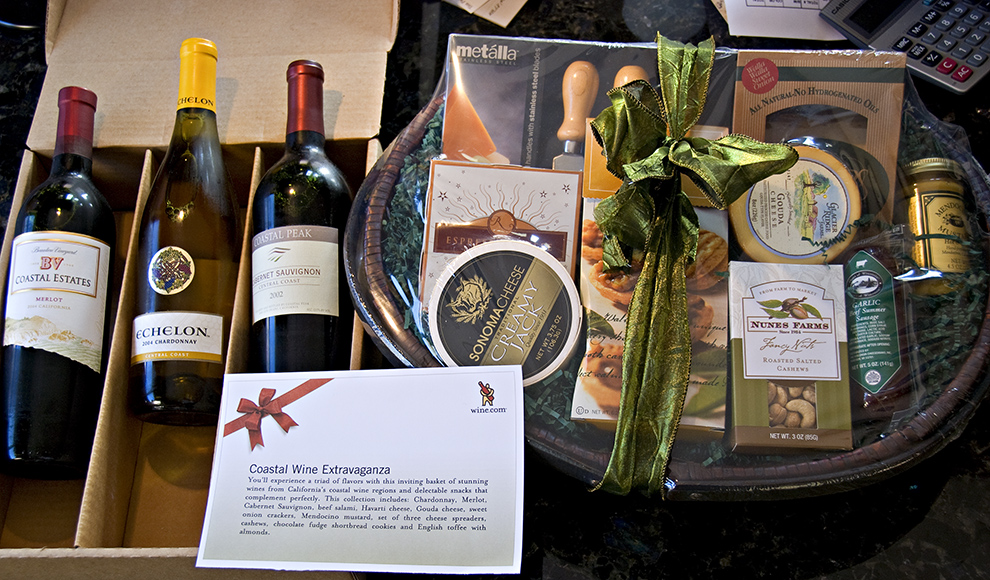 The Nation's Leading Online Wine Retailer Is the Only Online Retailer in the World to Sell One of 12 Limited Edition Ampoule of 2004 Block 42 Cabernet Sauvignon
SAN FRANCISCO, CA–Nov 13, 2012 – Today Wine.com, the nation's leading online wine retailer, announced it will be the only online retailer in the world to sell one of 12 limited edition Ampoules of Penfolds 2004 Block 42 Cabernet Sauvignon, the most expensive new vintage wine in the world, retailing for $168,000.
The Penfolds 2004 Block 42 Cabernet Sauvignon is a rare, single vineyard wine, from the oldest, continuously producing Cabernet Sauvignon vines in the world, and the only wine to be completely encased in a glass sculpture. The Penfolds Ampoule itself is wine-art. It was designed by four of Australia's finest artisans, crafted with time-honored skills including hand-blown glass and precious metal detailing — all in order to store the wine in an ideal environment and deliver a one-of-a-kind experience.
"Penfolds is the master of Australian fine wine," said Rich Bergsund, CEO of Wine.com. "But with the Penfolds Ampoule, they've taken the winemaking process — from vine to Ampoule — and tasting experience to an entirely new level. We're in the fortunate position to provide Penfolds access to some of the most savvy wine consumers in the United States through Wine.com."
The collector also receives special treatment when the decision is made to open the wine. A senior member of the Penfolds Winemaking team will travel to any destination in the world and conduct a special opening ceremony for the owner, where upon the Ampoule will be ceremoniously removed from its glass plumb-bob casing and opened using a specially designed, tungsten-tipped, sterling silver scribe-snap. The winemaker will then prepare the wine using a beautifully crafted sterling silver tastevin.
"This wine is essentially encased in a time capsule; a fitting tribute to one of Australia's finest wines," Penfolds Chief Winemaker, Peter Gago states. "We have scoured the world to find the best retailers and distributors to sell the 2004 Block 42 Ampoule and believe Wine.com is the perfect retail partner given they have the largest wine enthusiast customer base in the U.S. It ensures we'll find the perfect home for one of our last Ampoules available."
U.S. wine critic James Suckling last year awarded it 100 points, while Wine Spectator's Editor-at-Large, Harvey Steiman, described it in 2005 as the best straight Cabernet to emerge from Australia.
The Penfolds Ampoule will go on sale on November 13, 2012. To purchase, visit www.wine.com/ampoule, and for all other Penfolds wines, visit www.wine.com/penfolds.
About Wine.com
Wine.com is the nation's #1 online wine retailer, offering thousands of wines, wine gifts, gift baskets, corporate gifts and monthly wine clubs. Wine.com's mission is to be the ultimate resource for wine enthusiasts, whether shopping for themselves or a gift. Wine.com offers a combination of selection, value, service and detailed product information that is impossible to find in a brick and mortar store. Wine.com is the world's most visited wine website and also runs the wine flash sales site, WineShopper. Wine.com is owned by Baker Capital. For more information: visit www.wine.com, the Wine Notes Blog, Facebook page, Twitter, or download the iPad app. For WineShopper, visitwww.wineshopper.com or on Facebook and Twitter.
About Baker Capital
Baker Capital, founded in 1995, is New York based private equity firm with $1.5 billion under management. Baker Capital invests globally in digital communications, media and technology companies at all stages of development. The partners of Baker Capital have extensive private equity and operational experience allowing the firm to provide its portfolio companies with not only capital, but also global strategic thinking and relationships.
About Penfolds
Penfolds has been producing an impressive array of wines since 1844 and indisputably led the development of Australian fine wine into the modern era. The introduction of Penfolds Grange in 1951 forever changed the landscape of Australian fine wine. Since then a series of standout wines, both white and red, have been released under the Penfolds masthead.
For more information on the wines, including in-depth tasting notes, visit www.penfoldsusa.com.
Purchasing Information
This single Penfolds Ampoule will be sold to the one fortunate customer who expresses intent to purchase by contacting Wine.com and completes a wire transfer within 2 business days in the purchase amount using instructions provided by Wine.com. The purchaser of this wine must be 21 years or older, reside in the United States, and take possession in one of the following states: Arizona, California, Colorado, Hawaii, Idaho, Illinois, Missouri, Nebraska, Nevada, Oregon, Texas, Virginia, Washington State, or Washington DC. Sales tax will be collected in the following states: California, Idaho, Illinois, Nebraska, Texas, Virginia and Washington State.
Contact:
Lauren Lloyd or Jason Mandell
wine(at)launchsquad(dot)com
415-625-8555