Will They Stay Or Will They Go? LAY'S Potato Chips Invites America to Help Choose New Flavor Line-Up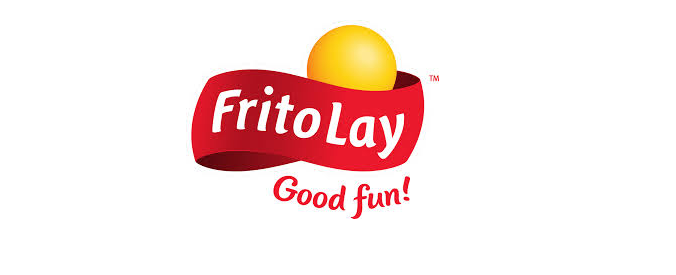 Four All-New Lay's Flavors Reflecting Americans' Changing Palate Compete Against Four American Classics in First-Ever "Flavor Swap"
With flavor exploration on the rise, this year, the Lay's brand  is asking Americans to unleash the power of their palates, put their taste buds to the test and help choose between four all-new potato chip flavors and the classic ones they know and love.
According to Jennifer Saenz, vice president of marketing and innovation at Frito-Lay, the top flavor trends for 2016 will focus on spices, cheese, and herbs:
Spices from all around the world continue to grow in popularity in American dishes and flavors. Heading into 2016, these exotic flavors will stem from Indian and Japanese influences.
American staples will get an extra notch of flavor through the rising popularity of specialty cheeses like gouda and gorgonzola.
The big twist on herbs next year will be using floral flavors, such as hibiscus, elderflower and lavender.
"Our fans keep us on the pulse of flavor exploration. 'Do Us A Flavor' showed us consumers want to be surprised with new and unconventional flavors – but we also recognize they love the tried and true classic Lay's flavors," said Saenz. "That's why we're asking them what to keep and what to lose."
The "Flavor Swap"
Americans can help shape the new Lay's potato chips portfolio with the new "Flavor Swap" program, which asks chip lovers to vote for four classic flavors or four new chip flavors.
Beginning February 8, fans can vote for their favorite flavor in each of the four "Flavor Swap" pairings, and enter a $1,000 daily give away. One lucky fan will win a $250,000 cash prize for simply placing his or her vote. Consumers looking to cast their votes and enter for a chance to win can visit FlavorSwap.com to select their favorite flavor in each of the four categories including:
Heat Flavor Swap: Lay's Flamin' Hot vs. all-new Lay's Fiery Roasted Habanero
Cheese Flavor Swap: Lay's Cheddar & Sour Cream vs. all-new Lay's Smoked Gouda & Chive
Barbecue Flavor Swap: Lay's Honey Barbecue vs. all-new Lay's Korean Barbecue
Spice Flavor Swap: Lay's Kettle Cooked Sea Salt & Cracked Pepper vs. all-new Lay's Kettle Cooked Olive Oil & Herbs
"Over the last three years, the iconic Lay's 'Do Us a Flavor' contest asked fans to submit their ideas for the next great potato chip flavor. Past winning flavors, including Lay's Cheesy Garlic Bread, Lay's Kettle Cooked Wasabi Ginger, and Lay's Southern Biscuits and Gravy prove that Americans are on the hunt for unexpected and unique flavors," said Ram Krishnan, chief marketing officer, Frito-Lay. "While 'Do Us a Flavor' spotlighted fans who wanted to create the next great potato chip flavor, 'Flavor Swap' celebrates fans who simply enjoy flavor and want to have a say."
Have Taste Buds, Will Travel
As fans around the country wait for the flavors to roll out nationwide, actress Anna Faris was among the first to try the four "Flavor Swap" pairings.  Additionally, flavor enthusiasts in New York participated in an immersive experience with each "Flavor Swap" pairing brought to life in a dual-themed room – one side representing the classic flavor, and the new flavor on the other. Each room was decked out with sensory cues and inspired dishes that eventually revealed the flavor behind it.
"I'm a big fan of classic flavors, but I'm also an adventurous eater and always up for trying the new and unexpected," said Faris. "'Flavor Swap' puts the two head to head and it's up to us – and our taste buds – to make some tough – albeit delicious – decisions.  I'm excited to see what America decides too."
Fans can find all eight flavors in retail stores nationwide when voting opens February 8. Voting ends March 21.
About Lay's
Lay's is one of the brands that makes up Frito-Lay North America, the $14 billion convenient foods business unit of PepsiCo (NYSE: PEP), which is headquartered in Purchase, NY. Learn more about Frito-Lay at the corporate website, http://www.fritolay.com, the Snack Chat blog,http://www.snacks.com and on Twitter at http://www.twitter.com/fritolay. Learn more about Lay's by visiting www.facebook.com/lays or on Twitter at www.twitter.com/lays. You can also follow Lay's on Instagram by visiting http://instagram.com/lays.
About PepsiCo
PepsiCo products are enjoyed by consumers one billion times a day in more than 200 countries and territories around the world. PepsiCo generated more than $66 billion in net revenue in 2014, driven by a complementary food and beverage portfolio that includes Frito-Lay, Gatorade, Pepsi-Cola, Quaker and Tropicana. PepsiCo's product portfolio includes a wide range of enjoyable foods and beverages, including 22 brands that generate more than $1 billion each in estimated annual retail sales.
At the heart of PepsiCo is Performance with Purpose – our goal to deliver top-tier financial performance while creating sustainable growth and shareholder value. In practice, Performance with Purpose means providing a wide range of foods and beverages from treats to healthy eats; finding innovative ways to minimize our impact on the environment and reduce our operating costs; providing a safe and inclusive workplace for our employees globally; and respecting, supporting and investing in the local communities where we operate. For more information, visit www.pepsico.com.