Why You Shouldn't Focus on Cost When Choosing the Right MSP Company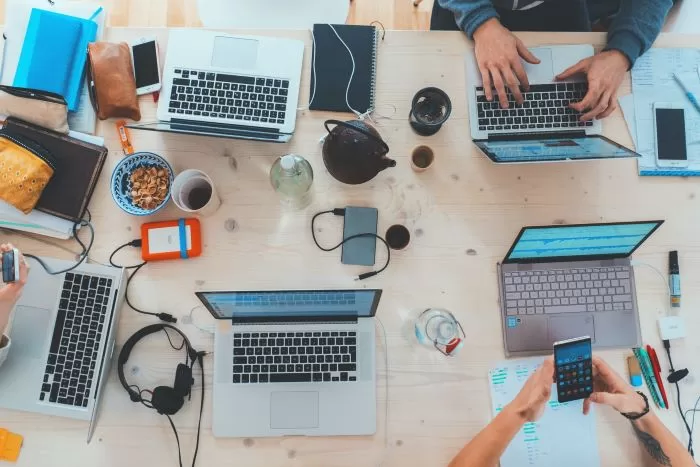 As a business owner, it makes sense that you'd want to reduce costs associated with running your company. But too often, business owners will focus on the initial costs of implementing a new strategy instead of how said strategy will bring in more business and increase productivity.
Why Cost Isn't Always Important for an IT Strategy 
When selling a product, you don't just look at the amount a customer pays you as "profit." If I'm selling a laptop, I have to consider the cost of labor, the parts, marketing materials, production time, and shipping. Then, I have to consider what percentage markup is fair for my customers.
IT strategies can be calculated in a similar way. Unfortunately, concepts like productivity, engagement, and customer satisfaction don't have a direct number value by themselves.
But if you increase productivity, customer satisfaction, and engagement, your ROI will increase right with it. If you're struggling to maintain your IT systems by yourself and you can't afford to hire staff, hiring an MSP company to handle your IT support is a very good idea.
What is a Managed Service Provider (MSP)?
A managed service provider delivers services, like infrastructure, applications, and security, with ongoing support and active administration, either on-premises or in a third-party data center. Some vendors will focus on specific technology, while others will pull for multiple providers.
Either way, MSP services, like Techspert Services, will provide network operations and control, device management, and device and server continuity. If you live in or around Orlando, Florida, ask a Techspert Services professional how they can specifically help you and your business.
Why are MSPs Worth the Price of Admission?
If your business has scaled to the point that it needs database administrators and network engineers available 24/7, then adopting an MSP model is worth it. Your only other option is to hire administrators and engineers in your business, but they may not always be available.
To top it off, you'll have to pay employee benefits and a wage, which cuts into your profitability. At the same time, you're not just hiring an MSP to save or spend money; you're hiring them to avoid downtime and work with a partner that has your best business interests at heart.
What Can an MSP Do For Your Company?
As mentioned, an MSP can help you avoid downtime, give you access to experts, decrease costs, and offer 24/7 assistance. But that's not all. An MSP can also benefit your business by:
Improving your business's network security

Gaining access to the latest and greatest tech

Helping your current team free up time

Giving your team a reliable point of contact

Scaling your operations up or down as required
Always remember that your network is integral to how you make money in your business. If your network happens to go down, even for a few hours, you could turn away new customers and disappoint loyal buyers. You should never treat something this important as an afterthought. 
When Shouldn't You Hire an MSP Service?
MSPs are really useful for companies with 50-500 users. Anything below 50 users is simple to run, meaning an MSP may not provide enough value to your business. On the other hand, if you have more than 500 users, you're better off hiring an in-house IT staff and a 24/7 on-call team.
You should never be without a team that can handle your IT systems, but you do have a choice with what type of IT solution you want to implement. If you think you'll save money by not hiring an MSP service, consider how much money you will spend if your business data is ever stolen.
And yes, there's a high chance a breach will happen to you. 45% of US companies are victims of data breaches each year, and each breach costs companies an average of $3.86 million.
If you can't afford to spend $4 million on a data breach, you should pay to protect yourself.