Why Trade-in Promotions Make a Great Tactical Sales Tool for Brands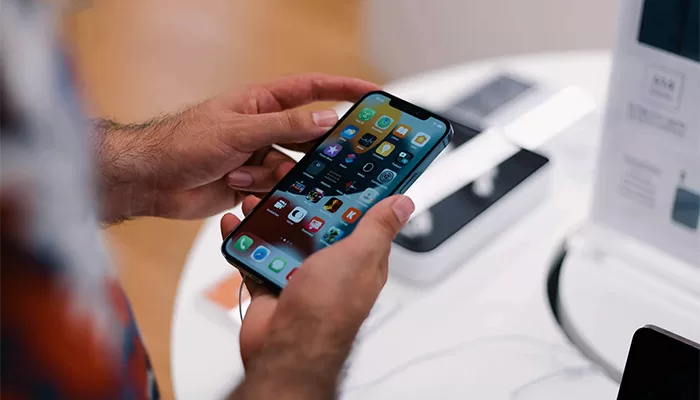 In a competitive consumer landscape, it can be difficult for brands to stand out from the crowd and get their message heard. That's where trade up or trade in promotional campaigns come in. They can help capture consumer interest and add value, which impacts the bottom line for brands.
Trade-in promotions and trade-up promotions can be a great way for brands to get rid of old products and promote their latest ones. Consumers can be rewarded with cash or points if they exchange an item. These types of promotions can be great for both brands and consumers. For brands these promotions can help them meet their sales and marketing goals, while consumers are able to get the latest and greatest products with a more attractive offer.
The benefits of trade-in and trade-up promotions
Trade-in and trade-up promotions are very flexible and allow brands to tailor their offer to achieve specific objectives. In general trade-in promotions are beneficial because they:
Remove barriers to a sale
Offering a trade-in promotion can help remove some of the barriers that may be preventing a sale. By making it easier for customers to trade in their old items, you can encourage them to take the plunge and buy something new from you.
Strengthen brand loyalty and customer retention
Brand loyalty and customer retention are crucial for any business. Trade-in promotions can be a great way to strengthen those customer relationships. By offering customers a discount or other benefit for trading in their old product for a new one, businesses can show their appreciation.
Gain market share from competitors
Trade-in promotions can be used as an aggressive marketing tactic to directly target a competitor's market share. It's a way to give customers an incentive to switch brands and try something new.
Build your customer database
This type of promotion can be a great way to nurture relationships with existing customers while also attracting new ones. Plus, it provides you with an opportunity to learn more about your target market and what they're looking for. Customers can trade in their old products for new ones, and you can collect valuable information such as contact details and product preferences. Win-win!
How to run a trade-up or trade-in promotion
Trade-in (and trade-up) promotions can be implemented in a variety of different ways with criteria tailored to a brand's objectives, so this is step number one; defining the goals and then the promotion criteria needed to support those goals. For example, specifying that a customer must purchase a certain promotional product within a limited timeframe to qualify, which can help create urgency and give a short-term boost in sales.
Next will be deciding how customers will access the promotion, will it be instore? Online? Both? If it is online, how will they physically trade in the product? Will it be collected? Or via a pre-paid envelope? Will they post at their expense?
Other considerations should include things like, how will fraud attempts be monitored and stopped, how will multi-currency promotions be run (if applicable) and how will the success of the promotion be tracked and measured.
Benamic clients rest easy knowing that we take care of all the above using our proprietary technology to ensure their trade-in and trade-up promotions are always a success.
Want to know more?
Running a trade-in promotion can be a great way to increase sales, support customer retention, and build brand awareness.
In our recent blog we covered the scenarios a brand should consider running and trade-in promotion plus shared our key 'dos and don'ts' when it comes to making your promotion a success, read "What you need to know before running a trade-in promotion" now.
If you're looking for help implementing or promoting your trade-in promotion, our team at Benamic can assist you. We have a wealth of experience in running successful trade-in promotions and can help make sure your campaign is a success. Contact us today to learn more.