Why More And More Women Are Choosing Their Own Engagement Rings And How To Find The Right One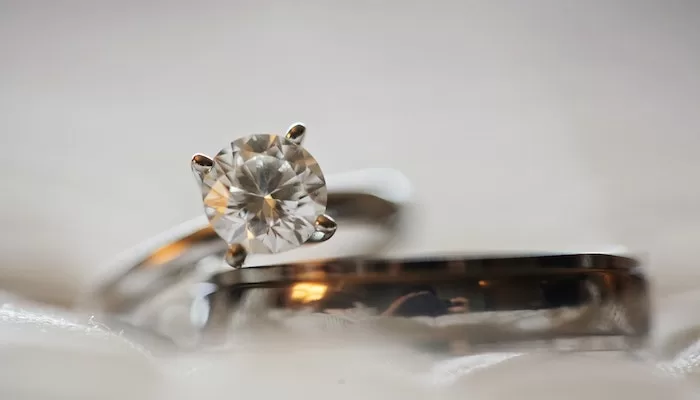 Engagement is an exciting occasion for any couple. The entire process is surrounded by many traditions and assumptions about what it should look like when your partner drops to one knee. While the traditions might seem romantic to some couples, there are also people who have their own ideas of romance. These days, more and more women are choosing their own engagement rings that would suit their preferences.
There is still some belief that the engagement should be a surprise, but an increasing number of couples have started to approach engagement as a mutual agreement. Here are more reasons why many women are choosing their own engagement rings and how to find the right one.
The Relationships Change And Dynamics Shift
For many years, people believed that the proposal should be a surprise for the future bride. But times have changed, and some couples decided to learn the rules only to break them. Still, the sales of engagement rings are on the rise, and the trend doesn't seem to slow down. One of the most common reasons why the trend is on the rise is because couples agree to get married, so the future bride knows what to expect. It is also likely that she'll wear the ring for many years to come. Therefore, it's important that she likes the ring and that she can easily combine it with her style and wardrobe.
The woman herself knows best what kind of a ring she'd like. So, when you pick your own ring, it will definitely be something you like and can see yourself wearing for the rest of your life. The phenomenon is also common in same-sex marriages, where women might agree to choose their own individual engagement bands that will make their dreams come true. And finally, some women might find it empowering. The tradition expects the man to buy the ring and surprise the bride. But when a woman gets to pick her own ring, it can make her feel stronger and more in charge of her life.
What You Need To Consider When Choosing The Perfect Ring
Choosing the perfect ring can be extremely difficult and overwhelming. Today's market overflows with an endless amount of different materials, shapes, colours, sizes and styles. So, you might find it challenging to focus on what you truly want. There are many elements that you need to take into account to ensure that you make the right decision. Things like size, shape or quality can have a significant impact on your final decision. Choosing an engagement ring is a big step, and you need to ensure that you don't rush into making decisions. Take your time and study the rings carefully.
To make the decision process easier, it might be a good idea to write down a list of criteria. There, you can note down specific details that you would like the ring to have. Once you have the list, you can use it to narrow down the search. You'll be able to find rings that fit your needs and taste and focus on choosing the one that makes your heart flutter.
Colour And Quality Of The Gemstone
In modern times, there is a wide choice of engagement rings on the market. The retailers offer many different gemstones and colours that can make your ring look unique and cheerful. But before you get carried away with the colours, you need to consider your taste and if your preferences tend to change rather often. While you might be partial to getting a ring with a bright gemstone now, it might get quickly out of style, and you might regret not getting something that can suit a variety of styles.
Whether you want your ring to have diamonds or colourful gemstones, you need to pay attention to quality. Focus on the cut, colour and carat. The selection of the Lorel Diamond rings will allow you to browse through the available options and find a ring that will make your dreams come true.
Size
When you're looking for an engagement ring, you need to find out what your ring size is. Not every piece might be available in your size, so it's important to make sure that you have the right measurements. Some of the retailers might be able to help you determine your ring size, or you might be able to purchase a kit that will help you to find out where you stand.
Make sure that the ring fits you comfortably and that it doesn't feel too tight on your finger. While the ring might look stunning, wearing a piece that doesn't fit you properly might lead to unpleasant situations. Once you know what your ring size is, you can follow the criteria you added to your list.
Budget
Another thing you need to consider is your budget. To find out how much you can afford to spend, you might want to create a spreadsheet where you note down your income and expenses. Then, you can see how much money you're left with and see what you can afford. If you'd like to get an engagement ring that is more expensive, you might need to come up with a saving plan that will allow you to buy the piece you truly want.
In the UK, the average price of an engagement ring is usually between £1,865 and £2,100. However, that might not be affordable for some couples. With the number of options on the market, you can definitely find options that suit your budget. But you need to keep in mind that you're likely to wear the ring for many years to come. So, look for quality pieces that can age with you.
The Type And Colour Of  The Metal
You also need to consider the type and colour of the metal in your ring. If you usually wear golden jewellery, then you might want to look for engagement rings of the same colour. Choosing a metal that you wear often will make the piece of jewellery more wearable, and you'll find it easier to include it in your everyday fashion and style.
With the growing market and development in technology, there are many metals that you can choose from. Silver and gold are only some of the more traditional options. But if you would like to go for something more unique, you might be interested in exploring the different colours they can come in. For instance, metals like white gold or rose gold might be the best option for you.
Conclusion: Take Your Time To Make The Right Decision
Getting engaged to someone you love is an immense step. In a sense, you agree that you'll spend the rest of your lives with each other. So, when you're choosing a wedding ring, you need to remember that you might wear it for the next few decades. To make sure that you get the right piece, you shouldn't rush into decisions. Take your time.
With enough consideration, research and browsing, you'll be able to find a ring that fits your style and personality. Remember to keep your budget in mind. Even though an engagement ring is important, you shouldn't feel pressured to make ends meet. After all, a wedding is a celebration of love, and an engagement should have the same meaning.