Skills A Business Leader Needs To Develop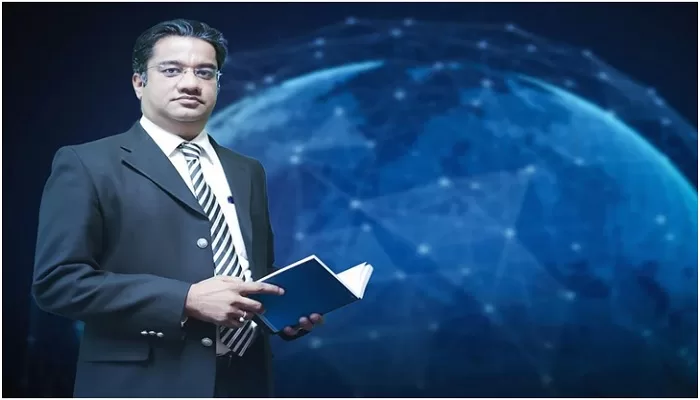 If you aim to become a business leader, then you have to learn it's about a lot more than branding. A lot of people becoming a "leader" as something that is aspirational, a status that one wants to achieve, but it doesn't mean that you get to skip hard work. If you want to become a truly effective leader, then there are some skills that you might want to pick up, as well. Here are some of the skills the business leader needs to develop.
Of course, one of the most important roles of any leader is to lead the people that they are working with. This doesn't just mean inspiring them, this means managing them and ensuring that they stay motivated and efficient in their work. As such, being able to handle workplace disputes, being able to keep the team motivated by rewarding good work, and being able to handle the various needs of your team while also balancing them against the needs of the business are all priorities that you should be focusing on. A leader who has no people skills is going to find that they have a very hard time getting people to follow them.
Communication
A big part of those people skills, but also in many of your other duties as a leader, is how you communicate. This includes how you compose and communicate your ideas, but also how effective you are at various levels of communication. You might write a mean email but are you as confident in giving presentations? If not, then you might want to look at taking a public speaking class. If you're representing your company, then you have to gain comfort with representing it in all kinds of environments and lights. Good communication is about listening as much as it is about talking, as well, so learning skills like active listening can be a vital part of your growth as a business leader.
Goal-setting
One of the important roles of the leader is to set the course for not just the company, but for the teams within it and what work they are going to be doing. When you are outlining projects or helping your employees focus on the specific objectives they should be hitting, it's important that you're able to outline the goals of their work and your expectations very clearly. One of the easiest ways to do this is to always stick to SMART objectives. Long-term goals are important, but they can feel somewhat abstract. You need to always be able to break them down into immediate goals that are specific measurable, achievable, relevant, and time-bound. Otherwise, your employees might mean well but they might not always be working towards the aims that you are envisioning.
Coaching
As a leader, you should be nurturing the talent that is under your wing. During your time, if you're good at what you do, you are going to come across those talents that you think could develop and be better utilized. Being able to spot that talent usually means training yourself to actively keep an eye out for it. When you're coaching them, you should provide more than just advice on how they can advance their career with you. You should be putting together a career development plan with them, looking at things like opportunities for them to step up with delegation as well as training that they could acquire to get the hard skills they might need to further their career and become a greater asset to the team.
Finances
Anyone who owns a business should know their money. It's as simple as that. You need to be able to make sure that you're making good financial decisions and keeping track of your finances so you always know the health of the business. Some of the finance skills that you should try to learn includes basic accounting, such as putting together a budget, tracking your cash flow and so on. You should also learn some financial analysis abilities, such as being able to read the financial data of your business and interpret it to help you make better decisions. A lot of this work is going to likely be done with the help of accountants and bookkeepers, but you shouldn't have to rely entirely on them to understand the finances of your own business.
Technological flexibility
Today's workplace is dominated by technology. It doesn't matter whether you're in the office, in the salon, the construction site, manufacturing plant, or otherwise. Almost everyone is using some kind of digital technology to improve the work that they're doing and, if they're not, they could almost certainly benefit from doing so. While traditional might just suit you fine, you should always be willing to learn more about what technologies your business could incorporate to help it better manage itself and handle its workload. Keeping up to date with technology means reading about it, and also making sure that you and your team have the basic IT skills to adapt to future change.
Market knowledge
If you want to be able to make the best decisions more often than nothing, then you're going to need to be able to understand your place within the market, the other players, your customers, and how you can maintain or improve your share. This is something that a lot of people learn by experience, but it is not a fixed skill. You should always be watching the marketing and doing your research to better understand it as it is and how it is moving. A lot of business leaders have failed because they have become complacent and believed they understood the market, when they were, in fact, operating on out-of-date insights. You can't afford to fall behind.
With the skills above, you can be a much more effective leader and business owner. Make sure that you are always developing, always learning, and always making yourself more successful through the skills you carry with you in life.