Why eWallets Have Become the #1 Choice for Online Gamers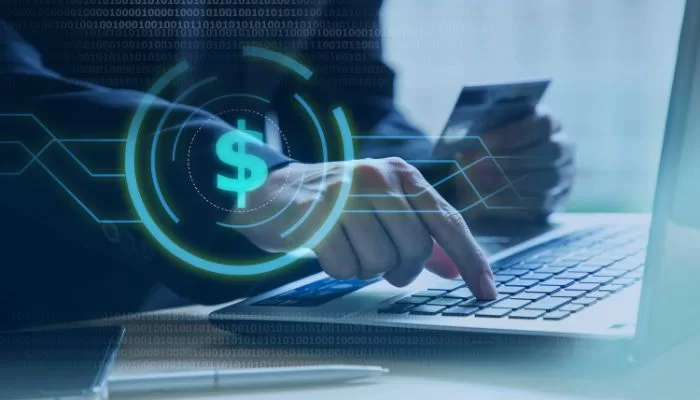 Being safe and secure when making payments online is vital. While there are many sites that do their best to protect you, there are numerous hackers and cybercriminals that are trying to steal the data or the money used with each transaction that is made.
With millions being transacted throughout the online casino industry, businesses within the iGaming sphere have made sure they each do their best to ensure that their customers are protected as much as possible. This has included offering a variety of different payment types. As a result, eWallets have now become a popular choice.
Naturally, there are various aspects that can be identified as reasons why eWallets have become the No. 1 choice for so many online gamers in recent years.
Easy to Use
eWallets boast the advantage of being extremely user-friendly. They are very simple to sign up for and use, with accounts being created in a matter of minutes. Once signed up, users are able to transfer funds into their chosen eWallet, while payments can also be made very quickly. This is because they only need a username and a password, and do not need to put in details such as the long card numbers, expiration dates, or security codes.
There has been a rise in operators who accept these methods as they recognize the numerous benefits that can be experienced when used, with some of the Neteller casinos making it easier than ever to use the payment method for those wishing to make a deposit or withdraw any funds.
Safe and Secure
As mentioned, being secure when making payments is paramount to a safe user experience when online. eWallets facilitate this, as they each come with a high level of security that protects their funds.
Gamers are able to use these accounts to make quick payments securely, keeping personal information and other financial data separate, as each detail is encrypted with the highest level of security. The fact that eWallets are separate from bank accounts can make them even more secure, too.
Wide Accessibility
Unfortunately, there are some payment methods that can face restrictions, or they can incur certain transaction fees whenever they are used. Online casinos are perhaps one of the most obvious examples, as players can be charged a percentage when making a withdrawal.
In comparison, eWallets provide a greater level of accessibility. They are able to be used without extra fees or charges being experienced, while they can also be used in locations where other preferred methods may be too expensive or not accepted. Additionally, withdrawals to an eWallet for those who partake in casino gaming can typically be instant or within 24 hours, which is a lot quicker compared to many other traditional means.
Bonuses and Perks
Gamers who are always looking to get a little more for their buck and enhance the pastime as much as possible have found that there are available eWallets that are able to do exactly this. This is because there are a number of bonuses and perks that can sometimes be obtained.
The online casino industry is one of the most notorious for this, as there are some that will reward their members if they use an eWallet instead of a debit/credit card or make a bank transfer. With bonuses and perks available, it is hardly a shock that they have become the No. 1 choice for online gamers around the world.
Verdict
eWallets have become a top choice for online gamers when making payments because of the various benefits and advantages that they can provide. As they are separate from bank accounts, they can provide a feeling of security, while they are convenient to use.
Add in the possibility of bonuses, perks, and the ability to experience faster transactions when used; there is no real surprise so many are using them for their online gaming needs.