Why Are Brands Rushing to Get Into the US iGaming Market?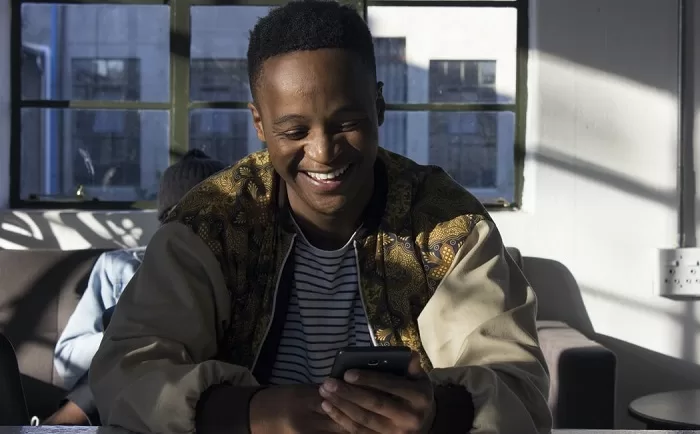 It seems like almost everywhere you look in the US, sports betting, casinos, and daily fantasy sports companies are spending money to get their brands known by as many people as possible. Sponsorship deals with sports teams, ads, and promotions are all aiding them in their question to build brand recognition. 
This is a fairly new phenomenon though. Just a few years ago, most of these companies were unable to operate in the United States of America. Things began to change in 2018 after a Supreme Court decision. It fired the starting pistol on a race to become the dominant iGaming brand in the US, a race that battles on today, three years later.
But why is there so much interest in the US market, one that is heavily regulated and restricted, far more than in many other countries?
What is the iGaming Industry?
The iGaming industry is made up of companies that offer casino games, sports betting, bingo, lotteries, scratch cards, and some forms of financial market betting over the internet.
These companies may be exclusively digital or they may have a mix of brick and mortar venues and an online platform. Customers can usually deposit money using a digital payment method like a debit card or online bank transfer and then place their wagers from a computer, smartphone or tablet.
Today, the global iGaming industry is incredibly competitive. In the UK alone, more than £6 billion is wagered remotely each year and there are many companies that want a piece of that pie. With so many clambering for more customers, most use techniques like offering no deposit bonuses to those signing up for the first time and try to create unique brand positions that they can use to differentiate themselves from the crowd.
The Early Days of the iGaming Industry
The iGaming industry is about as old as ecommerce, beginning in the 1990s as more people began to buy their first computers and connect to the internet. Exact figures vary, but some estimates say that iGaming is now worth around $70 billion.
After the passing of the Free Trade and Processing Zone Act of 1994 in Antigua and Barbuda, the number of online casinos went from practically zero to several hundred almost overnight.
The biggest markets for these iGaming companies were in the United States and Europe; however, by the end of the 2000s, the US market had all but dried up while in Europe it was really taking off. This was because American regulations heavily restricted the operations of iGaming companies, whereas European regulators were creating favourable trading environments so that they could earn tax revenue from iGaming companies.
The Rebirth of iGaming in the USA
This remained the case until 2018, with a few small exceptions. For example, the State of New Jersey began making moves to allow online casinos in 2011, though a bill wasn't approved until 2013. Even then, operations were still heavily restricted and sports betting wasn't allowed.
Then, in 2018, the Supreme Court of the United States struck down the Professional and Amateur Sports Protection Act (PASPA), a law that prohibited sports betting in almost all US states. This decision was reached because it rested on the age-old balancing act between the power held by the federal government and the individual states, with the court eventually siding with the states.
Striking down PASPA meant that states could begin to set their own laws about sports betting. In anticipation of the move, several, including New Jersey, Nevada, and Pennsylvania, had already passed legislation and were just waiting for the final green light. This allowed these states to launch online sports betting in a matter of months after the court's decision.
Since then, around two dozen states and territories have passed legislation to allow iGaming in some form or another. Every time, the race for market dominance begins again as operators move in.
Why is There Such a Rush?
There are several reasons why begging to offer iGaming services in each state is such an attractive prospect to many companies.
The first is that the United States is the largest economy in the world. US residents have one of the highest levels of disposable income, so they have the means to place wagers on sports and casino games.
There are also nearly 330 million people living in the country, meaning there is a higher proportion of wealthy people in the market than almost anywhere else.
With such a profitable market beginning to open up, it is likely that operating in the US will become a very lucrative prospect.
Secondly, the US is a nation that loves to watch sports. It is home to several of the world's biggest and most-watched leagues, including the NFL and the NBA. At an international level, its athletes often outperform every other country at the Olympic Games and its women's soccer team has won more World Cups than any other nation.
Therefore, there is a huge pool of sports fans within the country, many of whom are going to be interested in betting on the games they watch.
Additionally, game theory is a factor in the rationale for so many iGaming companies rushing into the US market. They know that many people are loyal to one brand or are unwilling to change companies as they deem it to be too much hassle.
With this in mind, they need to build up a market share early as this should, in theory, be easier than to take it from competitors as a latecomer. Arriving early also helps to prevent their rivals from attracting a larger user base, simultaneously strengthening their own position and weakening that of their opponents.
Finally, most states have placed limits on the number of brands that will be given a license to operate iGaming services. Thus, there may not be any left if you delay your launch.
What's Next?
With half of US states yet to make sports betting possible within their borders, there is still a lot of room to grow. This means we could see the same race play out nearly 30 more times, though it is expected that some states may not welcome iGaming anytime soon, so this number may be a little smaller.
While watching this corporate battle play out, it's important to keep an eye on both the state and national levels as we may begin to see attempts at mergers and acquisitions as brands begin to consolidate.
Regardless, it's going to be fascinating to watch and will provide plenty of lessons in branding and marketing for use in the future.