What You Should Know About Eco-Friendly and Ethical Footwear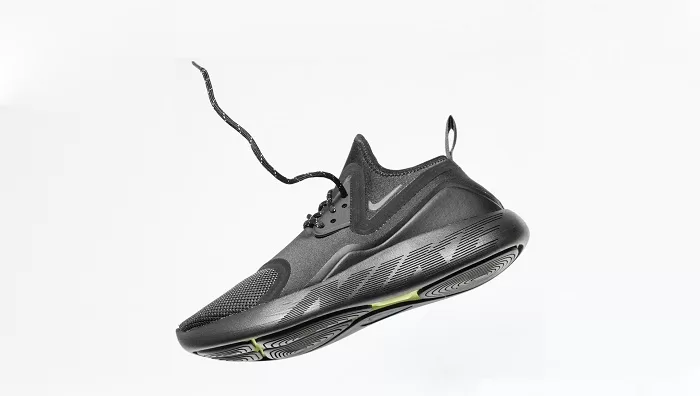 The term "vegan" has been around for quite some time. We are used to know is as a noun (for example, a person who does not consume animal products). Secondly, it can be used as an adjective (containing no animal products). While following a vegetarian, dairy-free, plant-based vegan diet is very simple, incorporating veganism into your general lifestyle might be a little more difficult to figure out at first. Choosing high-quality shoes for your environmentally conscious wardrobe might be difficult. There is a lot to think about, including style, material, durability, comfort, and personal preferences.
What exactly are Vegan Shoes and Boots?
A vegan shoe or boot is footwear that has been created without the use of any animal products. Leather, suede (animal skin), animal hair, wool, shearling, silk, and some types of shoe adhesive derived from animals are all prohibited under this policy. All of these components were obtained via the use of animal cruelty, and we feel that they should not be utilized in any product at all.
Looking at the label on the underside of the eco friendly shoes will quickly reveal whether or not your preferred brand is produced from one of these materials. However, even if the sign there says "textile," it is still hard to determine that the shoe is 100 percent vegan without a label clearly stating that it is, or without doing a lot of online research to confirm that it is.
What Kind of Materials Are Used in Vegan Shoes?
For starters, vegan shoes are not created from animal materials such as skin, hair, wool, or any other animal component. They are also not made from leather. While some consumers prefer leather shoes because of their durability, vegan shoes may be just as sturdy and fashionable as leather shoes. Vegan shoes can be produced from a variety of natural materials or using vegan leather as the upper. According to PETA, vegan shoes are usually made from plants such as mushrooms, bananas, or apples, as well as synthetic materials such as polyurethane (PU), microfibre, and rubber, among other things. The businesses listed below employ a diverse range of materials, including vegan suede, organic cotton, hemp, reused rubber, and others, in their products. The variety of materials available is determined on the brand.
Polyurethane or PU
Polyurethane is a type of synthetic leather created from high-quality polymers that is often used for the uppers and bottoms of shoes in a variety of shapes and colors.
However, because leather tanning requires harsh chemicals and large amounts of water, as well as the fact that it originates from a dead animal, some say that the manufacture of PU is hazardous to the environment. However, in this situation, PU clearly wins out over leather tanning.
Vegan manufacturers are constantly exploring for more ecologically responsible ways to manufacture their products, so I'm confident that waterproof vegan shoes that don't include PU will be available on the market in the near future.
Cotton
Cotton is a soft and airy textile that makes excellent vegan shoes for the summer because of its breathability. Organic cotton is a beautiful renewable resource that is becoming increasingly popular.
Because of its comfort, it is a popular material for vegan shoes for ladies, as well as for vegan shoes for workwear and other formal occasions. It is, on the other hand, difficult to waterproof, which might be a disadvantage.
Natural and Recycled Rubber
Natural rubber is derived from the rubber tree and is widely used in the soles of vegan shoes for men, where it is utilized as a substitute for leather. It is quite ecologically friendly, and it can be repurposed.
As a result, some vegan shoe makers go the extra mile and exclusively utilize recycled rubber for the soles of their shoes. It is a wonderful, versatile material that is both long-lasting and completely cruelty-free!
Cork
As a result of its organic and natural properties, cork has become a popular material for vegan shoes. It has a number of appealing characteristics for its intended usage, including the fact that it is lightweight and fire resistant.
The fact that it is breathable and has anti-bacterial characteristics makes it a popular material for vegan wedges and vegan sandals.. When done correctly, it gives a shoe an all-natural appearance that consumers like.
Why Isn't Leather a Vegan or Ethical Material?
Leather boots, sandals, backpacks, and coats are popular because of their durability, however leather is not vegan owing to the death of animals that is required to make them. In addition to the harmful impact on animals, we must take into consideration the tanning process itself. Traditional leather tanning involves the use of harsh chemicals that can have a severe influence on the people and environment in the towns surrounding the tanning facility. This technique has the potential to damage water supplies and air quality with harmful compounds, resulting in health issues for those who live nearby.
What About Vegan Leather?
Vegan leather is a word commonly used by popular sustainable shoe makers to describe their products. Unlike traditional leather, which is created from animal skin, vegan leather may be made from polyurethane, a polymer that can be custom-made to your specifications. Vegan leather is a synthetic material that looks and feels similar to genuine leather. According to PETA, vegan leather may be manufactured from a variety of materials including pineapple leaves, cork, apple peels, and recycled plastic. Recently, we've witnessed an increase in the number of fashion manufacturers employing plant-based vegan leathers, which tend to contain less plastic.
Making vegan shoes out of used rubber, cardboard, and plastic can help to minimize waste and the carbon footprint associated with footwear production. Furthermore, the vast majority of rubbers manufactured in the United States are synthetic and derived from petroleum wastes. Natural rubbers, on the other hand, are created from latex, which is obtained from plants. The natural resin found in plants is similar, but there is also synthetic resin, which is similar to plastic in appearance and function.
What Qualities To Seek?
Whenever I'm shopping for minimalist style apparel, I think it's crucial to keep in mind things like durability, timeless design, and color. Durability is vital because we want our buy to endure as long as possible once we have made the purchase. By investing in high-quality things that are built to last, we as customers receive a greater value for our money while also preventing shoes from ending up in landfills. Style and color that are ageless are significant because they allow us to pair our shoes with a broad variety of clothes and remain fashionable. Keeping your shoe collection to a bare minimum helps you to save room in your closet while still looking fashionable.
Are Vegan Shoes Prohibitively Expensive?
Because of the materials used, vegan shoes may be rather pricey. The businesses included in our guide also adhere to ethical business practices and transparency throughout their supply chains, which means that they advocate for fair wages, environmentally friendly manufacturing, and other social impact programs in addition to their core products. This might increase the amount of money that the consumer has to pay. However, I advise careful shoppers to think of it as an investment in their own personal style and closet. For years to come, these shoe businesses have been creating high-quality items that will last a lifetime. These aren't your typical, low-cost sneakers that you'll have to replace in a year or two, however.
However, the companies listed below have price ranges ranging from $40 to $200 each pair, so no matter what sort of shoe you want, there should be something to fit your budget. Another economical alternative for finding environmentally-friendly shoes is to browse secondhand or on websites such as Poshmark. If you look hard enough, you might be able to discover any of these vegan shoe labels at a low price on secondhand and thrift store websites.
Conclusion
Being a part of the vegan shoe industry's practice of being environmentally friendly and ethical is becoming increasingly important to the business. There must be a shift away from unsustainable, animal-based techniques and toward ecologically beneficial plant-based methodologies in order to rescue the earth. There are a plethora of solutions available that you may not have considered at first.