What type of licence is needed to run bingo games?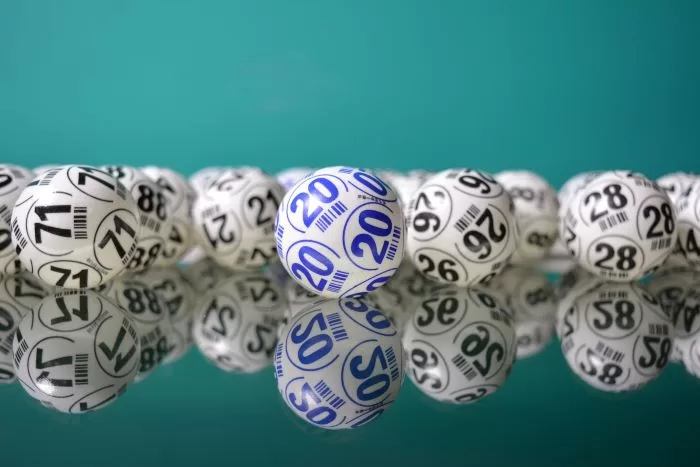 Bingo is a prevalent form of entertainment in the UK, but unlike other forms of gambling, it remains without a legal UKGC definition. Despite this, there are still strict rules around who, where, and how bingo games can be legally played, and in which cases a gambling licence from the UKGC is required.
Bingo's lacking legal definition
While Bingo is included in gambling laws as a game of equal chance, unlike other UK gambling products, it doesn't have a legal definition. To combat this oversight, and allow for regulation, alongside industry stakeholders, the UKGC has determined three 'fundamental principles' that make a game of bingo:
Bingo must be played as an equal chance game – meaning every player has the same shot at winning.
Bingo must involve participation – players marking cards.
Bingo games must have a clear endpoint, which is communicated to players.
When do you need a bingo licence?
Generally, a licence is required if the person or body operating a bingo game does so for commercial gain (profit) or if a game is played online. However, in some cases of charitable bingo, a licence is not required.
Land-based bingo
Land-based bingo has an extended social and historical context as a form of fun and entertainment in the UK. It rose to mass commercial popularity in the 1950s and 60s, and at a high point, in the mid-80s, there were over 1,600 bingo halls in the UK. As such, it's not surprising that UK regulators wanted to ensure there were rules in place to guarantee that this form of more casual gambling was safe and fair.
Today, the industry has changed, with fewer than 400 bingo halls remaining, but the non-remote bingo industry is still going strong, recording £388.6 million in gross gambling yield (GGY) between April 2021-March 2022. In contrast, the GGY for remote bingo totalled £183.5 million in the same period.
Commercial bingo: licence required
To organise commercial, real money land-based bingo, where the total stakes or prizes amount to more than £2,000 in 7 days, a non-remote licence is required. The financial rule is critical here because you can run certain other types of land-based bingo games licence-free. These include games at home, in private residences (where the public has no access), and in certain circumstances, in members' clubs and bars. For commercial enterprises partaking in private profit generation, one of three bingo licences is required: an operating licence, personal management licence or premises licence.
Residential/domestic gaming: no licence required
This is considered private gaming and doesn't require a licence so long as you play bingo in a private residence. There must not be entrance fees or profit (even charitable), and the game cannot be online or run as part of trade or business. You can still buy tickets, but the money must be pooled as the prize.
Clubs and pubs: no licence required
Members clubs, like gentlemen's clubs, can also hold bingo games licence-free, as long as this is not the club's primary function, the games do not cross the financial thresholds mentioned earlier, and there's no profit generation. Additionally, members cannot be charged more than £3 to play (per day or in participation fees). All players must also be a member of the club.
Pubs may also run games under the same rules, except that players do not need to be members, and the threshold increases to a maximum of £5 to play per game.
Charitable games: no licence required
Charitable bingo is allowed without a licence, as long as specific UKGC rules are followed. Charitable games can take place in any location that doesn't have a gambling licence, but it must be a non-commercial event (all fees must be used for fundraising and to cover the cost of the event; they cannot be used for private gain). The game must be equal chance, and participants must know which organisation they are raising funds for.
Online bingo: always requires a licence
According to the UKGC, you need a remote bingo licence to run any form of remote bingo game. Remote bingo isn't just online; it includes 'website, apps, mobile, interactive TV or radio'.
Any operator providing bingo via the named channels and targeting UK players or with any part of their operation in the UK requires a UKGC remote bingo licence. This includes all types of bingo sites. For example, new bingo sites with no wagering offer players the chance to play games online for money and cash out any winnings without needing to wager them first. These no wagering sites offer a much better deal for players, but they still need a licence to operate. The UKGC even names social media bingo games as requiring licensing.
The gambling yield of the operator denotes the licence type, fees, and annual fee to be paid by applicants. Additionally, online bingo sites can only use software from UK-licensed software providers. Software testing standards include games testing and RTP and RNG auditing (to ensure the games payout as advertised) – there are specific technical standards for software set by the UKGC.
Why do we need bingo licensing?
Like all areas of commercialised real money gambling in the UK, licensing ensures safety for players, the integrity of the gambling industry and that tax revenue is paid. Not only is it challenging to obtain a licence, with the process taking up to six months, but all business areas, including the set-up and technical standards, are subject to audit and testing. This is also a continual process with the UKGC ensuring the licensing rules and standards are followed at all times, sanctioning any licence holder that falls short of the licensing codes of conduct and practice.
The licensing rules that operators are bound by include the segregation of player funds, anti-money laundering, fair and transparent practices and terms, responsible advertising, reporting of key events (such as glitches or faults with software), regulations on bet types and bonuses, and many more. In fact, the UK has one of the highest gambling regulatory environments globally.