What to Keep in Mind When Playing Real Money Games Online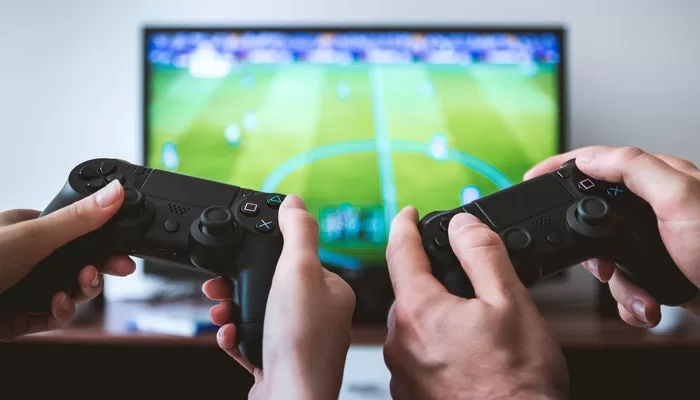 The iGaming industry continues to grow and more people are showing interest in it. The accessibility of iGaming is all better now thanks to the internet. Nowadays, you can play any casino game and bet on your favorite sports online any time you want and even anywhere you are.
While playing real money games can be fun and exciting, it can't be denied that it also carries risks. Indeed, many people are worried about how easy it is to gamble these days. They see it as a factor that could lead to problematic gambling behaviors, but this is something that shouldn't be generalized.
You don't really have to worry a lot if you prioritize gambling responsibly. Generally, it's already safe to play at online casinos like 24kcasino.com. Many gambling operators are also helping out with responsible gambling campaigns. With these, you can be assured of your safety but it's always best to take the responsibility of taking care of yourself online. Here are some things to consider to be able to game responsibly.
Learn About the Games You'll Play
When it comes to gaming, many players tend to skip the tutorial part and just get to play the game right away. This is a mistake that beginners often do when gambling online. You can get excited about the possibility of winning and think that you can just learn the game along the way. This isn't really wise.
Whatever game it is that you want to play, be it slots, poker, blackjack, or baccarat, try to learn about them first. Many online casinos allow players to play games for free and this is something that you can take advantage of. When playing slots, learn about the symbols and how to determine the RTP of a game. For table games, learn the basics and maybe even take a look at the strategies of players who are knowledgeable of the game.
This way, you're not going to feel lost as you play with your money. Always keep in mind that whenever you enter a casino game, you're playing with real money. Sometimes, people tend to forget about this and only see the numbers on the screen as figures with no value.
Only Deal with Licensed and Reputable Casino Sites
While it is generally safe to gamble online these days, you're still dealing with the internet that is still infested with cybercriminals. To avoid getting scammed, only ever deal with licensed online casinos. A casino license doesn't have to be issued by the country or place where you're from.
Typically, it is issued by a jurisdiction where online gambling is legal. You may see many casino sites carrying a license issued by jurisdictions like Curacao, Gibraltar, Malta, the UK, and Puerto Rico. Any of these would do but be sure to check on its legitimacy too.
Aside from a license, you can also check casino review sites like onlinecasinos2.com to learn about an operator's reputation. Look for reviews written by actual customers too. This could help you know more about how a gambling site takes care of its customers.
Set a Budget
Setting a budget is also a smart thing to do. Never spend money that you can't afford to lose. Some gamblers would say that whatever budget it is that they have for gambling, they already consider it gone. You can apply the same mindset so that you know how much you should only be spending.
Your set budget could differ and could be based on how much you're willing to spend on a single game. You could also set a weekly or monthly budget instead. Some people would also create a separate account for their gambling activities. This way, they get to easily track how much they have been spending on casinos.
Seek Help When Needed
The truth is that it's easy to spot problematic behavior. What's not easy is admitting that you are already dealing with this problem. Generally, problematic gambling behaviors have something to do with spending more money than you can afford and chasing your losses. It is a problem if you're experiencing difficulties in other aspects of your life because of gambling.
It could be that you can no longer afford basic needs or that gambling is already affecting your relationships with friends and family. If you also find yourself taking unnecessary loans to be able to gamble, then you most likely are already dealing with a problem. The thing is that you are responsible for your actions and the moment you recognize these symptoms, do not be afraid to seek help.
Some casino sites can detect problematic gambling behaviors and they could check on you by sending you notifications on how much you've already spent for the day. On some sites, if this happens, they may offer suggestions on how you can get help. Some would allow you to self-exclude for a while or even a lifetime.